Punt/Counterpunt Penn State 2018

PUNT
By Bryan MacKenzie
@Bry_Mac
On paper, today seems to favor Michigan. The Wolverines are about an 11-point favorite in Vegas and an 8.5-point favorite in S&P+. Michigan has won 7 of the last 8 matchups in Ann Arbor, including a 49-10 drubbing in 2016. Penn State hasn't put together a complete performance since Kent State in Week 3, and still has James Franklin mashing the controller on the sidelines. Meanwhile, Michigan has strung together seven consecutive statistically dominating performances.
Michigan has spoken openly about a desire for revenge, and I can think of few things in this world as terrifying as having Don Brown circle my name for any reason. Michigan probably gets Tarik Black back. They might get Rashan Gary back. And with Rutger and Indiana on the schedule in the next two weeks, Michigan had the whole bye week to focus almost exclusively on this matchup. This felt like a Michigan victory, and possibly like a Michigan blowout.
But then I remembered the headband.
Eric Firestine, Daily Collegian
Yes, that is correct. Trace McSorley's headband. It's the headband he wore last year when he threw for 282 yards at 10.8 yards per attempt. It's the headband he wore while rushing for 76 yards on 11 carries. It's the headband he wore while accounting for 4 total TDs (3 rushing, 1 passing) and leading Penn State to a 29-point win. And it is the headband that will curse Michigan this week.
You see, Michigan has historically struggled with guys who wear headbands. Don't believe me?
[After the JUMP: What's on your head gets in your head]
Max Petrosky, Daily Collegian
Saquon Barkley – Barkley rushed for 108 yards and 2 TDs last year. Granted, if you exclude his one 69-yard touchdown on a busted assignment, Michigan held him to 39 yards on 14 carries, and to 166 yards on his other 44 career carries, but still. They all count.
Joey Bosa – Bosa was the #3 pick in the 2016 NFL draft, but only after dominating the Wolverines. Bosa recorded 3.5 sacks against Michigan his three seasons, one of which broke Jake Rudock in half. In doing so, he led Ohio State to a 3-0 record against Michigan, two of which were in Ann Arbor.
Chris Frey: Frey promised to lock Michigan in a woodshed in 2016, and carried through on his promise, making 9 tackles in Michigan State's extremely dignified 15-point victory over the spread.
Braxton Miller: Miller was 2-1 as a starter against Michigan, and aaaaalmost pulled off the upset in 2011. In his three years, he threw for 9.6 yards per attempt, and averaged over 100 yards rushing per game at nearly 6 yards per carry. He accounted for 9 TDs against only two INTs.
247Sports
Vic Viramontes: A one-time Michigan commit, Viramontes had the most Harbaugh highlight tape of all time. He was a quarterback/fullback/linebacker. Vicious Vic had Michigan bloggers positively giddy about the prospects of a chess piece that had the ability to move like a bishop, a knight, a ledgerman, and Sonic the Hedgehog. He then decommitted, ALMOST recommitted… and then went to Cal and then left for Minnesota and is now a linebacker at Riverside C.C. so it probably wouldn't have worked out… but we'll always wonder what that headband could have done at Michigan.
Jim McMahon: Among the most notably headband-wearing athletes of all time, McMahon's Chargers defeated Jim Harbaugh's Bears 24-7 in the third week of the 1989 NFL Preseason. This game actually led to a feud between Harbaugh and Mike Tomczak, because of course it did.
Roger Federer and Rafael Nadal: Since 2004, Roger and Rafa have won a combined 36 grand slam titles. Michigan hasn't won a single grand slam title in that time.
Miles Bridges and Cassius Winston: Okay, maybe this is a bad example.
Still, the vast majority of the evidence here points towards a tough afternoon for Michigan. We're only lucky that the weather will be relatively warm for this time of year, thus preventing even more head-warming apparel. Penn State 24, Michigan 20
----------------------------

COUNTERPUNT
By Internet Raj
@internetraj
The summer after my junior year of high school, one of my best friends became a salesman for Cutco, a brand of cutlery and kitchen accessories. Like most high school or college students, my friend had been actively seeking a part-time job to help finance his Natty Ice and Taco Bell consumption. Cutco's advertisement promising an ambiguous "sales" position that paid "$18 per hour" was enough to entice him. Odds are you either know someone who has sold Cutco knives or have been a target of a Cutco knives sales pitch yourself. In any event, you would know that my friend's story likely did not end well. It did not.
Cutco began as a perfectly legitimate enterprise when it was founded in 1949 by Alcoa and Case Cutlery. In 1985, however, Cutco was acquired by "Vector Marketing Corporation", a company whose very name is so hollowly seedy that if you told me it was one of Rick Pitino's money laundering shell companies, I would have believed you. Vector transformed Cutco's sales channel into one driven by directly marketing cutlery to customers through in-home demonstrations and "independent sales representatives" like my friend. My friend was forced to purchase his cutlery sales kit from his own pocket and the promised "$18 per hour" turned out to be limited only to customer referral appointments. Ultimately, he stuck with Cutco through the summer, made one depressing sales call after another, and finally quit with the humbling knowledge that he had not only been grossly exploited but that his entire employment had been cash flow negative.
At best, Cutco can be described as a "multilevel marketing scheme." At worst, but perhaps most accurately: a "scam." It has been years since the word "Cutco" has even crossed my mind, but something I have been observing over the past few weeks bears such a striking resemblance to the sleazy cutlery brand, that I simply cannot shake it from the deep recesses of my consciousness.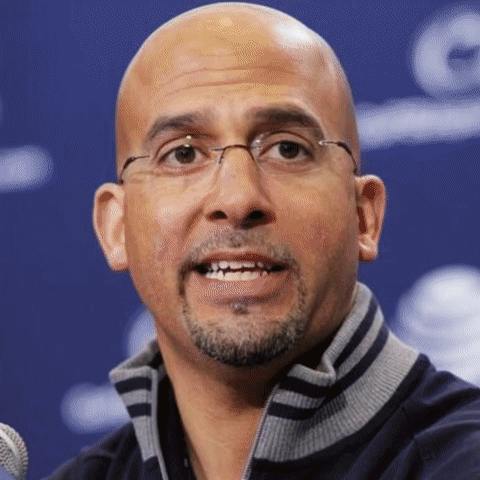 And then of course Urban pulls out the biggest one to stab whatever program he's coaching in the back after he leaves it in shambles.
James Franklin is making $4.8 million this season under a contract that escalates each year through the 2022 season, wherein he will earn $6.3 million. Much like my friend, a shiny advertisement from Vanderbilt caught Penn State's eye and they've been paying hefty sums for it ever since. Sure, Franklin led the Nittany Lions on a remarkable run in a 2016 season that culminated in a Big Ten championship (it should not be forgotten, however, that Franklin also benefited from a generational talent at running back and a maestro at offensive coordinator, both of whom have since departed). At the same time, though, Cutco knives themselves can be perfectly adequate (albeit grossly overpriced) tools for certain functions. For instance, one particularly popular sales demonstration of the brand's kitchen shears touts their unique ability to cut through a penny. But that doesn't make the company selling them any less dodgy.
A Cutco product shown destroying money for no reason with uncanny ease, but still not as proficiently as James Franklin's contract.
Recently, what exactly has James Franklin achieved at Penn State other than managing close fourth quarter games with the level-headedness of an Elon Musk tweet storm? Just this season, he's iced his own kicker, called an inexplicable run up the middle on a do-or-die 4th-and-5 with under a minute to go and—my personal favorite—attempted to call an unnecessary timeout after a change of possession.
James Franklin's staff was seconds away from tackling him #PennState pic.twitter.com/NyLp9TEx7p

— Alec Gearty (@gearty83) October 27, 2018
Not the first time Penn State intervened to stop someone from blowing the whistle.
Is James Franklin a sleazy con artist whose faux-bravado press conference rants bear striking resemblance to a power-hungry vice principal delivering a ten-minute screed at a middle school assembly that Tamagotchis have been banned? It's probably too early to tell, but I have a feeling Penn State has already bought their own bald-headed version of Cutco knives. Later today, Michigan will pick up the phone, listen to a lazy pitch about free blade sharpening for life, and promptly slam the phone back on its receiver only to angrily shake its fist in the air and grumble something about the failures of the "Do Not Call List."
Michigan 38, Penn State 1 Sad Field Goal™