Opponent Watch 2017: Preview, Part 1
Oh, hello there! I didn't see you come in. Please, sit, sit. Relax. Can I get you a GIF? I just put a batch of takes in the oven. They should be ready in a few.
If this is your first time at the Opponent Watch, we spend a few minutes together every week discussing, among other things, Michigan's opponents. We're still a few weeks from kickoff, though, so I figured we would continue the annual tradition of reviewing the 2016 seasons of our esteemed competition (and Michigan State), and to take a little gander into the future. It is not intended for gambling purposes, or, if we're being honest, for factual, educational, informational, or entertainment purposes. 
tl;dr version of 2017: Michigan's regular season is approximately four games long. One of those games is at the very beginning of the year. Two of those games are at the very end of the year. In between these flavor-filled cookies is mostly several layers of fluffy, nougaty filling. Also some nuts. I'm looking at you, Happy Valley.
About Last Year:
2016 was the year, until it wasn't. But hot damn it was fun.
The Road Ahead:
Florida
Last year: 9-4 (6-2 SEC), SEC East Champion, Beat Iowa in the Cotton Bowl, 30-3
Recap: Florida had what sports media would call "an up and down year." Florida fans see it more like the mine cart escape from Temple of Doom. Florida won their first three games. But then they lost to archrival Tennessee for the first time since 2004. But then they won their next three games, including a win over also-archrival Georgia. But then they got thumped 31-10 by a mediocre Arkansas team. But then they beat not-quite-as-arch-rival LSU and won the SEC East. But then they lost to dang-man-Florida-hates-a-lot-of-people-rivals Florida State and Alabama by combined Brazilian points. But then they thumped Iowa in the Cotton Bowl.
Florida's biggest problem was that they couldn't find a quarterback. Their best option for most of the year was Purdue transfer Austin Appleby. And without spoiling a later preview, the moniker "Purdue Transfer" is not an encouraging sign. This year it will be either freshman Feleipe Franks or Notre Dame transfer Malik Zaire.
The defense was quite good, but they lose five defenders who were drafted in the first two days of the NFL Draft. they also lost their best returning DB, Marcell Harris to a torn Achilles.
When last we saw them: Michigan is 3-0 all-time against Florida, all in bowl games. The most recent victory was the 41-7 shellacking in the Citrus Bowl in which the Wolverines outgained the Gators 503-273 and picked up 28 first downs to Florida's 14.
This will be the first regular-season matchup between the two, but it won't be the first time Michigan has faced Florida at Jerryworld:
(We'll all just agree to ignore the last football game Michigan played in Dallas. Agreed? Agreed.)
This team is as frightening as: Florida Man. You never know exactly what is going to happen, but you know it's going to be stupid and involve someone being struck with in an uncomfortable place with an unexpected object for an unusual reason. Fear Level = 8
Michigan should worry about: In the last three seasons, Florida has finished #5, #8, and #7 in yards per play allowed, and #6, #7, #4 in the country in defensive S&P+ rating. Quite the welcome for a bunch of new offensive starters.
Michigan can sleep soundly about: From 2013-2016, Florida's offense finished #100, #74, #73, and #88 nationally in offensive S&P+. They finished #110, #94, #102, and #105 nationally in yards per play. They finished #113, #56, #100, and #107 in points per game. Quite the welcome for a bunch of new defensive starters.
When they play Michigan: FOOTBALL BACK Y'ALL
First game: vs. Michigan at Jerryworld, 3:30, ABC
[AFTER THE JUMP: Huuuuuuge tracts of woof.]
Cincinnati
Last year: 4-8 (1-7 AAC), no bowl
Recap: Cincinnati's four wins were over UT-Martin, Purdue, Miami (NTM), and East Carolina. They lost six games by 17+ points. They lost to UConn. They were 123rd in the country in scoring.
They weren't just bad. They were the football equivalent of Cincinnati chili; at times they barely even resembled the purported subject matter, and involved a lot of people shitting themselves uncontrollably.
When last we saw them: We haven't. Michigan has never played Cincinnati. They have, however, faced Cincinnati's new head coach once before. Luke FIckell is the only Ohio State head coach Michigan has beaten since 2003.
All-time, Michigan is undefeated against 5 of the 6 current AAC teams they've faced (Houston, Memphis, Tulane, UCF, and UConn). They are 12-5-1 all-time vs. Navy, but haven't lost to the Midshipmen since before Bo.
This team is as frightening as: Having to write interesting stuff about a team as crappy as Cincinnati, but only for a couple of weeks. Fear Level = 2
Michigan should worry about: Cincinnati gets quarterback Hayden Moore back from injury, and they return most of their defensive line and secondary. If nothing else, this should bode well for continuity in an early-season game. 
Michigan can sleep soundly about: Luke Fickell.
When they play Michigan: STRESS-FREE FOOTBALL BACK Y'ALL
First game: vs. Austin Peay, 7:00 p.m. Thursday, ESPN3
Air Force
Last year: 10-3 (5-3 MWC), Beat South Alabama in the Liberty Bowl, 45-21
Recap: The Falcons won ten games and lost to Hawaii at home. Welcome to the enigma that is Air Force football.
As we've discussed before, the services academies are sui generis. The normal rules that apply to other schools as far as what makes them good or bad are largely inapplicable. Their recruiting rankings are crap, but for the best and most obvious reasons; they are bound by recruiting considerations that make Stanford look like Arizona State. Air Force had one of the most effective but least dynamic running games in the country. They had one of the least efficient and most dynamic passing games in the country. They are weird as hell.
Stop scheduling Air Force. I *cannot* emphasize this enough. If you want to honor the troops, there are myriad other ways to do so. Join the service. Plant a tree. Something else. ANYTHING else.
When last we saw them: Michigan is 2-0 all-time against Air Force. The most recent was a 31-25 win in 2012, where Air Force had the ball with two minutes left and a chance to win the game.
Stop scheduling Air Force.
This team is as frightening as: An A-10 Warthog. It's not too fast, it's not too big, and its method of offensive attack is rather predictable and schematically limited. But you do not want to mess with these sonsofbitches.
Also, they… uh… they occasionally look like A-10 Warthogs. Fear Level = 6
Michigan should worry about: You know who you probably shouldn't play when you have very little depth along the defensive line? A team whose entire offensive scheme is based around cut blocking everything in sight.
Michigan can sleep soundly about: At least Air Force is sandwiched between two of Michigan's weakest opponents in Cincinnati and Purdue.
When they play Michigan: Ideally, NEVER.
First game: vs. VMI, noon
Purdue
Last year: 3-9 (1-8 B1G), no bowl
Recap: Purdue was bad at everything. And that is barely hyperbole. They were 105th in S&P+, with both the offense and defense ranking in the 90's. They couldn't run the ball. They couldn't stop the run. They (mostly) couldn't throw the ball. They couldn't stop people from throwing the ball. The only thing they did remotely well was to keep David Blough upright, but given that he threw 21 picks, it may have been better if he'd been sacked more often.
The good news is that they were SO bad that they finally fired Darrell Hazell, and brought in one of them… oh, what's the word… football coaches. Jeff Brohm decided to leave Western Kentucky for West Lafayette. I have no idea if Brohm's Boilermakers will be better than Hazell's Boilermakers, but they will almost certainly be more interesting. And at the very least, they will be bad at a faster rate.
When last we saw them: In a rare case of Jim Delany's dumbassery actually helping the fans out, Michigan never faced a Darrell Hazell squad. The last time Michigan faced Purdue was 2012, when Denard and company walloped Danny Hope's squad 44-13. Michigan holds an all-time series lead of 44-14.
This team is as frightening as: An under-ripened avocado. Worst case scenario, you're still getting the guacamole. It just might be less texturally pleasant than you imagined. Fear Level = 2.5
Michigan should worry about: Sometimes the time of greatest fear is when there is nothing to fear.
/places finger to earpiece
I'm sorry, I'm being told that the thing I just said isn't actually a thing.
Michigan can sleep soundly about: Close your eyes. No, go ahead. This is a safe space. Close them. Try to imagine a world in which a Jim Harbaugh team loses to a team like this current Purdue team. How bizarre is the world you are picturing? Do we still eat food? Has sex been replaced by the helmet thingy from Demolition Man? Who is the President in this crazy-ass version of reali… wait. Never mind. We're just gonna go ahead and terminate this simulation.
When they play Michigan: Look, it's football. You only get 12 to 14 of these per year. Shut up and eat the guacamole.
First game: vs. Louisville, 7:30, FOX
Michigan State
Last year: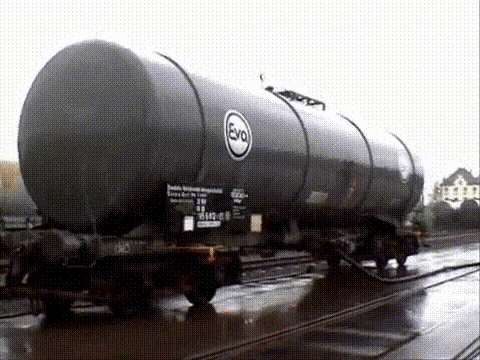 3-9 (1-8 B1G), no bowl but retained dignity
Recap: To break the fourth wall, dear reader, let me bring you into my living room. I sit here with a Bell's Two Hearted in hand. My fingers have been hovering over the keyboard for several minutes. No words have come. No snark. No jokes. No pity. Nothing. I've got nothing.
Michigan State's 2016 season and subsequent offseason were so impossibly cataclysmic that even now, 49 weeks removed from their struggling opening win over Furman, I still can't fully grasp the thing. This was Michigan State as Icarus flying too close to the couch fire. It was Lockheed Martin programming an entire Big Ten football program in feet instead of meters. It was Captain Smith ramming a defending B1G Champion and College Football Playoff semifinalist directly into an iceberg as a string quartet played "Nearer My Brah To Thee."
Surely I need not recount Sparty's failures to you, but for convention requires that I do so anyway. They lost nine games. They lost an assistant and 5% of their scholarship players (including the cream of their best recruiting class in years) to unspeakably unpleasant criminal situations. On national signing day alone they lost one target to South Alabama, another target to a walk-on slot at Northwestern, and a commit to felony charges. They lost another half-dozen projected starters or contributors to, and I quote,  ¯\_(ツ)_/¯.
It's hard to even identify the low point; on the field, it was proooooobably the loss to Illinois, though the four week stretch with losses to Indiana, BYU, Northwestern, and Maryland may be cumulatively worse. Meanwhile, the off-field stuff rivals any series of player-specific calamities I can recall for a single school. The only thing comparable was the fate that befell Mr. Burns' softball team. 
But other than that, things are looking up in East Lansing.
When last we saw them:
This team is as frightening as: Hoooo boy. This is a dilemma. If this was an identical set of circumstances, returning talent and coaching at, say, Minnesota, they would be like a Fear Level 3. But out of sheer reflexive fear of reviving the #Disrespekt Monster, I'll say Fear Level = 5
Michigan should worry about: LJ Scott ran for 139 yards on 22 carries against Michigan last year, and you will recall that those were definitely not garbage time carries.
Michigan can sleep soundly about: Michigan State registered eleven sacks last year. Eleven. That is one more than Michigan got from guys named Taco.
When they play Michigan:
First game: vs. Bowling Green, noon, ESPNU
Indiana
Last year: 6-7 (4-5 B1G), lost Russell Athletic Bowl to Utah, 26-24
Recap: CHAOS TEAM NOOOOOOOOOOO…
JUST when Purdue decided that people should enjoy football, Indiana had to go and decide that the world had one too many nice things*, and they promptly blew the damn thing up.
Now, instead of a Kevin Wilson/Greg Frey joint, this here crazy train is going to be conducted by none other than Mike "Student Body Left" DeBord. But the plan is apparently to have him continue to run the same hurry-up-no-huddle offense, led by Richard Lagow. It could work. Really it could. But it won't. It really won't. Weirdly enough, though, Indiana's defense is actually very promising, including standout linebacker Tegray Scales. Still, it won't quite be the same without the craziness we've come to know and love.
ESPN may not have gotten the message, though; they'll be in Bloomington for a Thursday night College Gameday when the Hoosiers open against Ohio State.
Don't get your hopes up.
*Okay, so they probably broke up #ChaosTeam because it turned out Kevin Wilson was kind of a dick. I bet it's a long time before anyone can overlook these allegations and yeah just kidding he's in Columbus already.
When last we saw them: Michigan won 20-10 in John O'Korn's lone start of the season. That makes, by my count, five crazy-ass games out of the last six the two teams have played:
2009: The Tate Forcier busted shoulder helicopter touchdown game (36-33)
2010: The last-possession-is-gonna-win Denard last minute touchdown game (42-35)
2013: The Jeremy Gallon 7,000 yards receiving/Nonplussed Michigan Girl game (63-47)
2015: The Jake Rudock six touchdown double-OT game (48-41)
2016: the sno'Korn bowl
Damn I'm gonna miss those guys.
This team is as frightening as: Until we see how this pans out, we'll continue to rate them as we would rank their chaotic forebearers. FEAR LEVEL = 5 (+/- 3.7)
Michigan should worry about: Simmie Cobbs is really good.
Michigan can sleep soundly about: Michigan has won 21 straight and 36 out of the last 37 against Indiana. Past results do not guarantee future performance, buuuuuuuuut…
When they play Michigan: /clenches sphincters, but mostly out of habit.
First game: vs. Ohio State, 8:00 p.m. Thursday, ESPN
Next week, we'll discuss three good teams, two mediocre teams, and one Rutgers.