This Week's Obsession: Beilein's Most Precious Asset
The sponsor:
Nick Hopwood, our MGoFinancial Planner from Peak Wealth Management. If you haven't listened to Nick's podcast,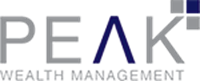 Finding True Wealth, yet, head over there because his latest episode is an interview with our own Brian Cook about the past and future of MGoBlog. Nick also has a neat new tool which has a different spin on figuring out which level of risk is appropriate for your portfolio in these volatile times.
Legal disclosure in wee itty bitty font: Calling Nick our official financial planner is not intended as financial advice; Nick is an advertiser who financially supports MGoBlog. MGoBlog is not responsible for any advice or other communication provided to an investor by any financial advisor, and makes no representations or warranties as to the suitability of any particular financial advisor and/or investment for a specific investor.
-------------------------------
The question:
WHO IS MICHIGAN'S MOST IMPORTANT BASKETBALLIST?
The responses:
Seth: We haven't mentioned Livers yet.
Alex: "Most Important Basketballist" is a tough question. "Best basketballist" is also tough, but less so and for different reasons. Most important begs the value-over-replacement question, and since Michigan has such a tight rotation, really any absence from among the main six would be tough. Zavier Simpson is important because he's really good, and because Michigan's third guard, Eli Brooks, can't operate the ball-screen like he does and because Michigan would no longer have a third guard (DDJ would need to step up). Poole is important because his blend of scoring ability and creative ability is unmatched on the roster and Brooks would need to step in for him as well. Iggy or Matthews would be adequately replaced by Livers, but then Michigan would need someone new to back up the 3, 4, and 5. Teske might be the most irreplaceable because Davis would have to soak up a lot of minutes. Michigan weathered Livers's absence okay, I guess. I don't know. It's a tough question.
Seth: I can make a case that Jon Teske is alone as most important. While a few league teams have scary guards to run off the line, everybody seems to have a big. Having a 7'1 dude who can affect all shots at the rim is a major deal in the two's-heavy Big Ten. Having one who's boss on the glass, also generates steals at a fair rate, can switch onto a wing, has a scoring touch, hits .300 on triples, is top 10 nationally in turnover rate, and can stay on the court for 30 minutes a game because he doesn't foul is unfair. Without him, Michigan's trying to small ball and hurry Brandon Johns along while Austin Davis becomes a meme. We've seen those Michigan teams before, and they're worthy of a BTT banner and a tournament run, but Teske is what makes this a 1-seed.
Alex: And you didn't even mention his ball-screen defense! It's about as good as I've seen at the college level.
Seth: I guess I thought it with the switching but yeah, Teske is unreal in ways that don't show on Kenpom except in team stats.
Alex: Michigan covers most guys with that "flat hedge" which asks a lot of the big: move laterally to contain the ball-handler and to let his man recover, be ready to contest a shot or keep up on a drive, and then rotate back to the big. It's not easy but Teske makes it look pretty easy — and it requires mobility. A lead-footed seven-footer normally necessitates "drop" coverage, which keeps the big in the paint and concedes a number of things to the offense, especially with guards who take long shots off the dribble. Watching Teske hedge, contain, recover, and force post catches out from the paint is always impressive. Maybe more impressive than his verticality and quick hands.
Ace: Yeah, if we're going most irreplaceable, it's Teske and then Simpson. The case for Teske has been laid out so I'll give one for X. He's the only lead guard who seemingly has the full offensive playbook down, he sets the tone for the entire team both with his play and his on-court communication, and he guarantees an opposing guard is gonna have a Not Fun Time.
Matthews should probably get a mention, though, too. He's getting knocked for his lack of efficiency but some of that is him taking on a lot of the offense in a not-always-ideal environment—as a slasher first, he'd be better off if his point guard could shoot instead of usually having an extra defender ready to help. Meanwhile, he's about X's equal in terms of defensive ability and can utilize that across any wing position.
[Barron]
Seth: These are all important things that don't show up on a stat sheet or in metrics based on things that show up in a stat sheet. Of course we could just define this by talent, or whomever the advanced metrics say is the team MVP, and that would be potential Kenpom Top 10 player/lottery pick Iggy Brazdeikis, who is virtually matching Matthews for usage with a lower turnover rate and the kind of slashing that doesn't even need a shooter shooting behind him. And it's not like Iggy is a bad defender. Far from it. Michigan could weather the loss of Iggy by playing Livers at the four. I doubt Michigan is this good without a very John Beilein version of a one-and-done, especially during free-throw hour.
"I've got this explosive power forward with NBA range; you've probably never heard of him." [Smoothitron]
[After THE JUMP: We love all our Torvik children equally]
--------------------------------------------
Seth: We still haven't mentioned Livers yet.
Brian: All right I guess I can make the case for Jordan Poole, the guy hitting 46% from three who will be called upon at some point to save Michigan's ass with NBA threes when someone effectively zones. It does not do to think about the overall feels coming out of the Binghamton game if Poole didn't hit 6/10 from deep, many of those very deep and contested.
Poole is Michigan's most efficient starter, only pull-up three point shooter, and while his usage isn't at Iggy/Matthews levels it could/should be. He's 41% on other twos with virtually none of those assisted--he probably should be the primary late-clock option a la MAAR.
slackbot: Eat MAARby's
Brian: Good Poole is probably the real answer but Bad Poole shows up too much for it to be the real-real answer. Guy vibrates.
BiSB: I can only imagine the things that go through John Beilein's head about Jordan Poole.
Ace: If Iggy or Livers stop shooting threes as efficiently as they are, Poole's argument strengthens considerably.
BiSB: He is both the most and least Beilein guy.
Brian: Speaking of Isaiah Livers he's a three-position defender who is hitting 46% from three and is at 47% on other twos and while he probably doesn't have an argument if anyone else is the sixth man of the year in the league we riot.
Seth: How important has it been that Livers can play the five? Even when Michigan hasn't had the small lineup out there, the potential has discouraged teams like Illinois from using one of their favorite weapons.
Brian: You really can make an argument for any starter. Michigan's best two players per game are constantly shifting.
Ace: Yeah, I leaned Teske/Simpson because this team relies more on defense, but you can pick anyone out there.
BiSB: So, if "best" is a wash, that point you're probably left with "least replaceable." Which is probably Teske. Unless and until Brandon Johns explodes.
Brian: Yes, it is. I get more stabby about his bench time than anyone else.
Ace: I mean.
Brian: Some 3 point luck on offense but not enough to close that gap.
Ace: And "not clogging up the court" accounts for some of the three-point numbers, too.
Brian: Good god the FTA rates allowed
Ace: (Austin Davis is whistled for a foul)
Teske's foul-avoidance is kinda otherworldly.
Seth: How did you get to that part of the chart? I'm still looking at the ZERO POINT SEVEN NINE points per possession when he's on the floor. Teske turns offenses into lonely Borg drones.
Brian: I remember way back in the day when Ben Wallace left the Pistons and David Berri was out in these streets trying to pump up rebounding as the most important stat. I wrote a post about the Pistons before and after; I found that their OREB numbers at both ends literally did not change but their FT rate allowed spiked.
Post defenders who make giant impacts on 2PT% but can stay on the floor for 30+ MPG because of their foul rate are rare and amazing to have.
BiSB: And he's shown to be able to physically do it from a stamina standpoint.
He must be... well-rested.
Ace: Michigan has College Rudy Gobert.
Brian: And he's got a ~120 ORTG because he has 8 turnovers on the season
Ace: …but less turnover-y!
BiSB: Michigan is being outscored with him off the court. With him on the court they are a walking murder.
Ace: It's worth noting that they've played enough Deep Garbage Time that it's impacting the on/off splits for the rotation guys a little.
BiSB: Ace wishes to tempt the Walking Murder.
Seth: And I know I mentioned it before, but there are a lot of offenses in this conference that are just a five and a maybe a wing for Matthews. Dererk [sic] Pardon was efficient but we watched his usage dropping in real time. Crisler gave Teske an ovation for making Pardon push the ball back out when it was obvious Northwestern wanted to keep going post. And quick preview of the UW chart:
Smoothitron: Needs a hula skirt and floaties.
Ace: A certain relevant team relies largely on the output of their point guard and center. I'm okay with this.
Brian: It is interesting that the Livers at the five lineup is mostly a step back on offense.
Ace: They may need a little more shooting, even with Livers going as well as he has, before that small lineup is really killer.
Brian: I mean they're not putting Livers out there at the 5 except in situations where he's plausible defensively, so that has something to do with it.
But Teske's ability to finish on the PNR and hit short jumpers without ever turning it over may be underappreciated even amongst this crew of Teske stans.
Ace: Yeah, I'd say they're pretty reliant on that pick-and-roll combo.
Small sample and three-point luck but still, good god.
Brian: yoinks
BiSB: Defense holds up surprisingly well
Seth: That's gotta be Austin Davis: the graphic.
Except for literally an Austin Davis graphic.
BiSB: (though, again, a lot of that is garbage time)
Brian: Those are probably a third Johns/Castleton time
BiSB: Castleton's usage remains at 44.6%
I just like to remind people of that whenever possible.
Ace: Davis: The Graphic isn't very pretty either.
And while some of that defense has to be bad three-point luck, I think some of that is also the dropoff in communication from Teske to Davis.
BiSB: Eh, it's not as bad as I thought? Can you sort that against real teams?
Brian: Eric Shap had a video on twitter that touches on this.
4/ While not necessarily specific to two-point defense, because of the interest in the backup center position, I thought I would review some defensive ball screen plays from Austin Davis that I found noteworthy. pic.twitter.com/BZqKHvQAnV

— Eric Shap (@eric_shap) December 18, 2018
It might not be communication but inconsistent PNR defense forcing rotations and the like. But yeah those 3P% gaps are way too big to all be Davis. Honestly that makes me slightly more optimistic about him.
Ace: Real teams mostly just made the sample smaller.
Yeah, if he can have a Teske-like breakthrough in court awareness, he can be serviceable at least.
BiSB: /Davis is whistled for another foul
Ace: My fear is he's not athletic (or freakishly, Teske-like coordinated) enough to avoid the above.
Brian: He's not but I think the gaps could get smaller.
Ace: And if we're being honest, he's probably a career backup/Castleton stopgap. I still wouldn't be shocked if Johns passes him before the season is out.
Seth: If Davis gets his five fouls in four minutes on Saturday he's earned his scholarship.
Brian: Right, our hopes here are very modest.
BiSB: And Michigan has until mid-February to get Johns up to speed for two games each with MSU and Maryland.
Alex: Just checking in to confirm that I agree with the consensus. Big Sleep: most essential.
Brian: Anyway this conversation has wandered: it is the consensus that Jon Teske is the most irreplaceable Michigan player.
Ace: Also: everyone is good.
Brian: the only guys who get assisted on most of their twos are Teske and Livers, and Livers is close to 50/50. Michigan has four creators. I don't think that's ever happened under Beilein.
Seth: Maybe the Stauskas team.
Brian: The Stauskas team is in fact a winner. Also the #3 offense in the country and only missed #1 because Duke and Creighton were also super good.
Seth: Nik & Caris & McGary & Walton. And GRIII could float over some Boilermakers if called upon.
Ace: Also the year when Zak Irvin couldn't miss.
Alex: Before his back got messed up.
Ace: But yeah, those dudes got a banner and so will these guys.
Seth: Or three.