This Week's Obsession: All-Big Ten Team Extracurriculars
THE SPONSOR: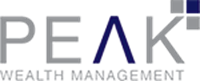 Nick Hopwood, MGoFinancial Planner from Peak Wealth Management is the Beilein of financial management, except Beilein doesn't make nearly as many Star Wars references in his cheesy ad. If you haven't started planning for retirement, uh, do your taxes, and then get on that.
Legal disclosure in wee itty bitty font: Calling Nick our official financial planner is not intended as financial advice; Nick is an advertiser who financially supports MGoBlog. MGoBlog is not responsible for any advice or other communication provided to an investor by any financial advisor, and makes no representations or warranties as to the suitability of any particular financial advisor and/or investment for a specific investor.
------------------------------------------
THE QUESTION:
This is PART II of our annual All-Big Ten Roundtable, because Part I (the All-Big Ten team) went really long. Here's where we do the all-defensive team, all-frosh, etc.
ALL DEFENSE
Ace: Not Josh Reaves!
Seth: I haven't seen the list so I'm going to guess Davison made it.
Ace: Michigan (very) arguably had the best defender in the country at three positions. One made the coaches team. Let's start here: it's either Zavier Simpson or Jon Teske for DPOY for me. I could be talked into… Charles Matthews.
Alex: Rank X, Matthews, Teske:
Seth: Simpson had some nights but Teske was every center's nightmare against THIS league of centers.
Brian: X is obvious, Matthews is obvious, I thought Teske had some competition in Fernando and Tillman.
Ace: Teske did have the tougher task than Simpson. Considering my ranking of those guys is splitting hairs, it's probably a positional thing, and that may actually favor Matthews given the variety of players he defended.
Brian: Tillman annihilated us.
Alex: Is it insane for me to pick X last among those three? Behind Matthews and Teske?
Ace: I don't think any order is insane, I've talked myself into all of them in the last two minutes.
Seth: The knock on X is he had two nights against a Real PG(TM) and had, uh, 20 minutes of lockdown?
Ace: What's insane is LEAVING TWO OF THE THREE off the list entirely.
Reaves?!!? [Marc-Grégor Campredon]
Brian: Non-Michigan folk?
Ace: Nojel Eastern. It's the only reason he plays unless you really dig offensive rebounds.
Alex: Matt McQuaid?
Brian: I want to put in a shout for Nate Reuvers.
Alex: Fernando is probably the best rim protector but he's not mobile.
Ace: Happ is super disruptive but the mention of Reuvers (and how he was used) says something about his pick and roll defense. Teske was the most complete defensive center in the league. Tillman maybe could've entered the conversation.
Alex: Reuvers and Happ are both quite good. I'm pretty surprised they passed Michigan for the best defense in Big Ten play. But they are a great defensive team.
Brian: Obliterating Iowa was the spur. I did not watch that game and so can't tell you why they had 0.65 PPP. But Reuvers is very mobile, spent most of the year guarding fours, and has a top 50 block rate.
Seth: Reuvers joins Dosunmu on the list of players who are going to be really good next year.
Brian: He's a bit of a flopperson but aren't they all.
Ace: I think my tiebreaker for bigs here is the lasting mental image of Fernando slamming his head into Teske's torso to no discernible effect. X is the obvious choice among point guards, Matthews gets a wing spot, and then you have two spots for Reaves-Eastern-McQuaid. Or Fernando if you want two bigs, but I like the selection of wings better.
Brian: You could go X, Eastern, Matthews, Reuvers, Teske
Alex: Reaves's body of work over his career makes me inclined to think he's one of the five best defenders in the conference.
Brian: Since Reuvers did check 4s and there were a lot of dual posts in the league.
Ace: I think we get into the issue here of putting together a team that fits instead of picking the guys who were the best individual defensive performers. Wisconsin's use of Reuvers against us stuck out but he was also playing with Happ and they had a great gameplan in that one.
Seth: My argument for Teske is he stays on the floor so much that our major coaching complaint is when he's pulled off it unnecessarily. Also he looks very Sherriff-y.
Alex: Reaves is in that Matthews mold of sleeper who could stick for a bit because he has the defensive upside to be a no-offense stopper. He's been top 15 in the country in steal rate in each of the last three seasons. I'm not saying "he's better than X" or "he deserved to be the defensive player of the year" but
Brian:
Presented without comment. Here are Charles Matthews and Josh Reaves' defensive Synergy numbers: pic.twitter.com/IjcDWo7GGY

— Eric Shapiro (@eric_shap) March 11, 2019
Ace: There are some—I'm guessing people with Synergy access—who've said Reaves' play slipped a bit this year.
Brian: It felt like he'd start gambling for steals a lot.
Ace: I wish I still had a login so I could check McQuaid. That actually may have swung me to X-Eastern-Matthews-Reuvers-Teske though.
Brian: Alright make a pick and let's move on
Ace: It swung me. Along with Wisconsin's team stats.
[AFTER THE JUMP: All-Breakout Next Year, and other stuff]