This Week's Obsession: Who's Afraid of the TAMU Zone?
go IN! [photo by JD Scott]
THIS ARTICLE HAS A SPONSOR: It's Nick Hopwood, our MGoFinancial Planner from Peak Wealth Management.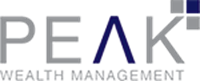 If you've got a financial question, let Nick know. And when you're ready to figure out how you're going to plan your retirement and pay for your kids' college when you just got done paying for your own, don't wait to do something about that.
Legal disclosure in tiny font: Calling Nick our official financial planner is not intended as financial advice; Nick is an advertiser who financially supports MGoBlog. MGoBlog is not responsible for any advice or other communication provided to an investor by any financial advisor, and makes no representations or warranties as to the suitability of any particular financial advisor and/or investment for a specific investor.
-------------------------------
The Question:
What started us off was this article in the Houston Chronicle:
Texas A&M point guard T.J. Starks fits right in among these bright lights near Hollywood. The loquacious Starks on Wednesday described his game as "unguardable."

"Unstoppable," he added, in case anyone had a hard time grasping the meaning of "unguardable."
Alex: tl;dr: A&M's bad point guard described himself as unguardable.
Seth: Starks's offensive ratings last 10 games: 96, 93, 106, 38, 79, 206 (Vanderbilt), 78, 76, 78, 83.
Alex: TJ Starks is sometimes not great but this is an interesting read on Williams.
Williams would be best in a role similar to Clint Capela in Houston: anchoring the defense, setting screens, and catching lobs with four 3-point shooters around him. He would be indefensible if he switched spots with Moritz Wagner, the Michigan center he will face in the Sweet 16 on Thursday, who typically plays as the lone big man in John Beilein's spread offense. The Aggies don't have the pieces to run something similar.
This is also what I've been thinking:
With A&M head coach Billy Kennedy keeping Davis in the lane as much as possible, Williams has spent a lot of time in college chasing smaller players all over the floor. He put the clamps on UNC senior Theo Pinson, a 6-foot-6 point forward who was the catalyst for their offense, holding him to four points on 2-of-7 shooting. He will have to do something similar against Michigan, which uses senior Duncan Robinson III and freshman Isaiah Livers as small-ball 4s around the 3-point line. How Kennedy handles the matchups upfront will be fascinating. Williams is his best bet to shut down Wagner, Michigan's best NBA prospect, but there's no way Davis can guard their smaller players on the perimeter. Kennedy may have to bench his best scorer and play Williams and Trocha-Morelos together, or go to a zone to hide him.
They pretty much have to go zone.
Ace: I'm very okay with a team playing their change-up defense as their base defense.
Seth: Yeah they're not going to be Syracusian at it.
Brian: we're so ass vs zone this year though.
Ace: I think Teske will play a big role tonight. His passing in the middle of the 2-3 has been very good when he's had the opportunity.
Alex: I'd be willing to place a bet that Davis will get Moe into foul trouble and Teske will have to play a lot. Then they can probably go man.
[After THE JUMP: Alex and Ace set up on the wings, and the rest of us shoot from the key sometimes]
Seth: What's the most zoney team we played this year (other than Iowa?)
Brian: Northwestern.
Ace: We've gotta stop talking about schedule losses like normal games. Beilein's had a week, guys.
Alex: Michigan's still bad against the zone. We don't know if A&M is good at the zone though.
Ace: Exactly. Plus, M's "bad" against zone is still a significantly higher PPP than A&M scores against man defenses.
Brian: Yeah, A&M isn't getting to 1 PPP unless it's Minnesota again.
Alex: Unfortunately going against the zone often devolves into a three-point lottery game.
Does Michigan have anyone who can shoot over a zone? [JD Scott]
Ace: Their best path to victory involves attacking Wagner and I think that results in a worse matchup hitting the floor for them.
Alex: A lot of decent if deep looks, they just have to go in.
Ace: Yeah, really bad three luck is how this game goes pear-shaped. Ask UNC.
Alex: I don't think Teske is a worse matchup at all. It's going to be a rock fight any which way and Wagner is the most valuable offensive asset on either team by far.
Ace: A team whose offense relies on tiny attacking PG and post offense suddenly gets Teske instead of Wagner. In a rockfight, that defensive improvement may be just as critical.
Alex: Simpson is gonna give that freshman the clamps regardless of who's playing center though.
Ace: Even more important to have a good post-defending center, then.
Alex: I'm guessing they'll try to pick on the four in the post when Teske's in. He's not a great weak-side rim protector because he can only jump like 12 inches.
Ace: That's a great way to lose to Michigan so I'm cool with it. When's the last time a team whose gameplan was "attack Robinson in the post" came close to hitting their season PPP?
Alex: No idea. But teams still try it! Reminds me of the Dan D'antoni monologue about teams trying to run the worst offense—statistically speaking—possible.
BiSB: I mean, how many teams in the last month hit their season PPP at all?
Ace: Again, I'm pretty confident about this game. Which is why I'm not tweeting about it.
Alex: Just because you and I can sit here and say that "oh two dozen post-ups is suboptimal" - coaches see big strong guys and want to make them go to work down low. Still think we could lose 0.9 PPP to 0.85 PPP.
Ace: Any game M fails to hit shots is a potential loss. This is no different.
Alex: Especially if our offense is still in a funk. Worst-case is still "we've replaced TJ starks with jelly fam, let's see if anyone notices."
Ace: It's "oh this is the UNC game"
Seth: If A&M's gameplan here is "be MSU with MORE bench minutes" that only makes me more confident.
Smoothitron: My favorite thought as a result of reading Quinn's Poole article is imagining Beilein finally finding common ground with a shit-talking German and then turning around and immediately having to learn to deal with Poole.
Slackbot:
Alex: I'm not that confident tbh.
Brian: I also worry about losing a rock fight. Hopefully that's just recency bias, but I don't think Michigan has the personnel to be particularly good at trashing a zone. Maybe Duncan or MAAR shoots them out of it, but if they're not doing that it's going to be a slog.
slackbot: Eat MAARby's
Alex: That, and Michigan was just bad (relatively speaking) in its first two games.
Still good enough to advance, but Michigan is not in a good run of form and A&M just whipped a really great team.
BiSB: If Michigan starts 1-17 from three, they are in trouble IMO.
Brian:
Ace: They're playing great defense and if you take the thousand-foot view it seems much more likely that was a two-game run of bad three-point luck than everyone forgetting how to shoot.
Plus, hey, new building.
Brian: I wrote a column about this but really really would like to see BTT MAAR back.
slackbot: Eat MAARby's
Alex: I was just going to post MAAR's stats, Brian. 23 points on 31 shot equivalents, 5 assists, 4 turnovers in Wichita.
slackbot: Eat MAARby's
Ace: That seems unsustainably bad! I don't think he was playing bad ball or taking bad shots.
Alex: Something like that - especially if Z is normal Z and not BTT Z - is enough to send Michigan home.
Brian: I do wonder if playing at 10 PM both nights was jarring.
Ace: I highly doubt it helped.
Alex: He's not automatically going to regress to his average tonight though. Maybe he'll be Good MAAR - maybe not! He wasn't in our most recent data points.
We want less MAAR of the tourney so far and more of the lethal RAHK we knew from the BTT. [photo: Marc-Gregor Campredon]
slackbot: Eat MAARby's
oh shut up slackbot.
slackbot: Eat MAARby's
Alex: Eat MAARby's indeed
BiSB: I don't know if it was the layoff or the time of day or the building or the atmosphere or the general bloodymindedness of the Universe, but I have general confidence that Michigan won't airball four open threes in this game.
Ace: I also think it's really worth noting we should throw out the Montana game almost entirely.
slackbot: We agreed never to discuss that again.
Alex: lol I had not seen that slackbot.
Seth: Rahk did have that deflating airball. That hasn't happened before that I can recall.
Ace: Texas A&M isn't going to guard Michigan like that and their approach completely changed the way they had to play offense.
Brian: Duncan airballed a no-contest three and I almost shriveled up and died.
Alex: And M A A R biffed a wide-open layup with five seconds left that almost lost us the Houston game.
Ace: UNSUSTAINABLE, I SAY! I've seen so, so many games in which nobody airballed threes. So many, you guys.
Seth: Anyway our worries are "If Michigan is again the worst version of Michigan we've seen in 2018..."
You brought up Northwestern, which occurred during that crazy stretch of condensed games and I had to do the writeup. Michigan tried to bomb their way out of the zone and went 5/22 from three, most of those pretty good looks. Poole was 1/5. Livers went out early and Matthews's usage was 25%+. Bryant McIntosh made every stupid floater. Every team has that opponent-invariant off version of itself. If A&M gets off-Michigan the week after off-UNC,
¯\_(ツ)_/¯.
slackbot:
Brian: I agree, and the other thing is something I missed when I was doing the Houston preview: the Cougars' transition D was almost as elite as Michigan's, so M did not get the 6-10 easy points they usually do. A&M is not at that level.
Ace: The reason to fear losing this game is the reason to fear losing any game: sometimes your shots don't fall.
Alex: A&M has an elite defense, which will make Michigan uncomfortable. Top 10 in AdjDE, 11th in eFG% defense, top 20 in 2P% and 3P% defense, top 10 in block rate.
BiSB: It's a game of makes and misses, so at the end of the day, there are a lot of universes in which these teams are exactly what we think/hope and Michigan still loses. That said, there are also a lot of universes where Michigan doesn't shoot particularly well and still wins.
Ace: That offense, tho. Michigan's defense is more elite, Michigan's offense is better.
Alex: If M hits >40% of its threes and wins running away, great! But this is not a vintage Beilein offense, far from it, and we were reminded of that last week.
Ace: Please dispute those facts. This is all I'm saying.
If our biggest worry is Teske replacing Wagner for some spells this could be quite the magic run. [photo: Marc-Gregor Campredon]
Alex: Michigan is better, but in the range where you should expect a ~60% chance of winning. It's not THAT decisive.
Ace: That's pretty darn good for a Sweet Sixteen game. I think this is more a matter of perspective than anything else.
Alex: A&M will have to hit some ridiculous shots to win unless Michigan's offense curls up in a corner and dies. Which it might.
Ace: Yeah, I feel good about that being their path to victory.
BiSB: Instead of percentages, look at variables and paths to victory; offensive performance, defensive performance, shooting for, shooting against, free throws, refs, etc.
Alex: I'm really not trying to play devil's advocate here. A&M was a top five team before their roster imploded and just had their best game of the season by a mile.
Seth: This is all Ramzy-style "I fear every Ohio State football game because Night Ferentz will happen once a decade" fear. It is buying soul dong insurance kind of fear. What about Texas A&M makes them as likely to win as Duncan Robinson is to hit a three?
BiSB: Michigan doesn't need to win nearly as many of those coin tosses as A&M does.
Ace: Their roster imploded for a reason, though. They had a massive downgrade at point guard.
Brian: Yeah they've been healthy outside of the PG they lost for a couple months.
Ace: Their best game of the season also involved wildly anomalous shooting performances by both teams. I think that's the kind of game they need tonight to be to win. That's a good setup for Michigan. (I'm going to get murdered if we lose.)
Brian: I think we all more or less agree on the shape of things, we're just entering with varying levels of worry.
Ace: Also varying levels of willingness to expose ourselves to the wrath of the masses, possibly. We're only human.
Alex: I swear I'm not trying to hedge.
Ace: It's okay, Alex. I do see your side, too. They have a potential lottery pick and a guard who could go McIntosh-on-a-good-day. I just have a harder time seeing things come together for them than Michigan finding a way to pull it out.
Also, Long Live John Beilein.
Seth: Top 5 list of non-thruck things I fear tonight:
Two quick crap fouls on Moe Wagner that ruin Michigan's spacing all game: 38%
Zone crap that leads to high Charles Matthews usage, which is mostly him driving into big athletic dudes instead of taking the open three: 20%
Williams is JJJ except his coach doesn't inexplicably replace him for most of the game with A&M Kenny Goins: 15%
Admon Gilder turnover luck goes their way and he's basically their Big Ten Tournament MAAR: 11%
Lists have to have five things: whatever % I'm too lazy to pie chart
slackbot: Eat MAARby's
Ace: I think Teske's improved enough on offense where your #1 fear will be mostly-to-entirely offset by improved post defense and rim protection. Zone crap and a rough game from CM is certainly a possibility, though hopefully with the time off they've found another way around that.
Anyway good guard kryptonite is here. [JD Scott]
Alex: I think there would be a big downgrade from Wagner to Teske. A&M really does resemble MSU 3-4-5, just worse.
Bridges : Hogg :: JJJ : Williams :: Ward : Davis.
Davis is better than Ward, I guess.
Ace: Only because of Izzo.
Seth: What if Tum Tum had the same usage as Man Bun?
Alex: And MSU hits 40% of its threes to 33% for A&M.
Ace: Tum Tum is legitimately bad, this kid is just in over his head. But I'm enjoying this MSU comparison so let's roll with it.
Alex: Starks is the [Bill Simmons voice] Irrational Confidence Guy. Don't think he's the Fast But Can't Basketball Guy.
Ace: Agreed. Just to circle back, looks like our biggest point of contention is whether Teske is a big downgrade in this game. For what it's worth, he played 20 very good combined minutes in the MSU games.
Alex: Being capable of handling a high usage rate is a skill in and of itself.
Ace: Absolutely.
Alex: Starks has scored in double figures all but three times since joining the starting lineup. Has scored at least 15 in over half his starts. He can be a liability if he takes too many shots and turns it over a lot, but he's not exactly bad. Carsen Edwards was not dissimilar as a freshman - 94 ORtg on 25% of possessions.
Ace: Zavier Simpson says hello, I live in your shirt now.
Alex: Yeah this is not a good matchup for him at all. Him being Starks. Great for Z. It's flabbergasting that he wasn't first-team all-defense.
Ace: He needs to go full Tony Allen.
Alex: You could not ask for a much better tip-of-the-spear / pest defender archetype: small, fast, strong, quick, thicc, active hands, good anticipation, etc. If he was white, he'd get the Aaron Craft treatment.
Ace: The thiccness really paid off against Rob Gray. We may have lost the plot now.
Seth: I for one think an extensive Zavier Simpson defense gushing moment is long overdue in this feature.
Point Guards vs Zavier Simpson Since Feb 14
PG vs Z.
Assists
Turnovers
ORtg
W/L
Rob Gray
3
3
98
L
Ahmaad Rorie
2
1
90
L
Carsen Edwards
2
2
77
L
Cassius Winston
5
1
102
L
Glynn Watson
2
2
85
L
Jordan Bohannon
6
3
82
L
Anthony Cowan
8
1
148
L
Tony Carr
6
2
117
L
CJ Jackson
0
3
38
L
Ace: FIRST TEAM ALL DEFENSE
Anyway, Michigan's probably gonna win.
Please don't murder me if things go pear-shaped.