This Week's Obsession: The NFL Draft Roundtable
they street clothes up so fast [Bryan Fuller]
THIS ARTICLE HAS A SPONSOR: It's Nick Hopwood, our MGoFinancial Planner from Peak Wealth Management. Nick is also a Podcaster—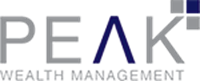 if you haven't listened to it before, his podcast Finding True Wealth, with recent episodes covering the mortgage industry, social security disability, and what number is enough for retirement.
Legal disclosure in tiny font: Calling Nick our official financial planner is not intended as financial advice; Nick is an advertiser who financially supports MGoBlog. MGoBlog is not responsible for any advice or other communication provided to an investor by any financial advisor, and makes no representations or warranties as to the suitability of any particular financial advisor and/or investment for a specific investor.
-------------------------------
The Question:
Ace: You guys!
@mgoblog @AceAnbender @Bry_Mac @Misopogon I think these guys make as much sense as most actual NFL draft scouts. https://t.co/ljcl2N60Bm

— (((Dan Leeds))) (@danmarikleeds) April 26, 2018
Seth: oh man.
"Scrambly and herping body control as a pass protection"
Ace: That killed me.
Seth: We should…
Ace: Yeah.
THE NFL DRAFT ROUNDTABLE!
1. Where do you think the Michigan guys (Hurst, Cole, McCray) will go? Best fit? Anyone else you think might catch on an NFL roster?
Ace: Mo Hurst should absolutely go in the first round now that his health is no longer a concern. One big shift in both college and the NFL recently is how much you need pass-rushing out of your defensive tackles; quarterbacks get the ball out so fast these days that having that much less ground to cover to generate pressure really makes a difference. Hurst may be the best pass-rushing DT in the draft and he's no slouch against the run; the only thing that may keep him from going in the top half of the first round is he's a touch undersized. I expect teams to regret passing on him for that reason.
Brian: NFL is such a passing league that Hurst should be the first DT off the board, but probably won't be.
Ace: Yeah, I'm surprised that Vita Vea—a 340-pound nose—is getting mocked higher in most places. I mean, I'm a homer, but I don't think you really need those so much these days.
If you'd rather have Mone we've got one but we think you'll like Mo. [Fuller]
Brian: And since people are apparently going to take all the meh quarterbacks, I'll say he goes 14th to Walla Walla.
Seth: The "he'll be a third rounder because of his heart" story is debunked but still getting passed around, and I don't trust NFL execs to be smart enough to see past it. Which means he'll go to a smarter team but also might end up a very value pick in the late 1st.
Ace: I'm holding out sick hope the Lions take him and reel me back in. They could really use him, too.
Seth: What about Mason Cole? There's a lot of tape of him at left tackle, where he won't play, but not great tape of him at center.
Ace: I'm guessing Cole is going to go on the last day, somewhere in the 4-6 round range. He's limited to center and didn't really blow away the combine.
Also, NFL DTs are stronk.
Brian: And he has not displayed any stretch ability, which should be his calling card.
Ace: NFL teams will take on serious OL projects. Problem with Cole is there's an obvious ceiling and I'm not sure it's much higher than backup center.
Brian: I think teams are going to see his film at C against McDowell and Colorado's Josh Tupou and knock him down their boards.
Ace: Same here.
[After THE JUMP: we are hard on the Lions, harder on the Browns, hardest on the NFL]
BiSB: His lack of a position will keep him out of the first few rounds, but will get him drafted. If you've got a 6th (or 7th lineman) who can play four or five positions in a pinch, that's valuable.
Michigan's only viable scholarship lineman of the Hoke era is not a first day pick.
Ace: Cole would die at tackle in the NFL.
BiSB: Agreed. But he could play it in a pinch.
Seth: Go back to Chris Fox's injury and its ripple effect; if Michigan could have redshirted Cole as a freshman he'd have a year under Herbert instead of Tolbert. It's easy to overrate S&C coach effects but everyone has said there's a stark difference between their approaches. Tolbert wants you to be the last guy standing in the 4th quarter; Herbert wants you make sure that's true because you pulverized everyone else. Cole is one guy who definitely would have benefited from a year of pure strength.
BiSB: We're bringing up the Hoke Era again. WHY MUST WE DO THAT?
Ace: I never thought I'd say this, but… can we stick to the NFL projections?
Seth: At least I didn't draw GERG into it half a dozen times. What about Mike McCray? Underrated athlete.
Ace: Oddly enough, combine bore that out. I think he has a chance of going higher than Cole. The NFL won't ask him to do as much wheel-route-chasin'.
Brian: I don't care what his combine numbers are, I don't want him in a passing spread league.
Ace: Oh, I'm not saying I'd necessarily pick him, but somebody is going to.
Brian: And I feel like they will absolutely run piles of wheel routes at him.
Ace: McCray showed more athletic potential than I expected at the combine. Some team is going to see that, his size, and his thumping run defense and decide they can really turn that into something. Plus, he'd be a solid special teams guy.
Brian: Useful run stuffer who will carve out a career as a specialist and will probably go late.
BiSB: There's still enough non-passing-spread teams in the NFL that he'll have a spot
Ace: Yeah, two-down LB type with a special teams impact.
Seth: Some NFL teams run a lot of those, and all the West Coast ones still run their RBs to the flats constantly. There be Dalvin Cooks all over the place there. I think a one-high defense can make him an MLB.
Ace: Please tell me we didn't just curse him to Cleveland.
BiSB: He can line up 30 yards off the ball, yes? Or at corner?
Ace: Makes about as much sense as doing it with Jabrill Peppers.
Seth: If Cleveland drafts Minkah Fitzpatrick and moves Peppers to nickel that's a good defense. Which is why it won't happen.
-------------------------------
2. The First Five Big Ten Players Drafted?
we agree. [Patrick Barron]
Ace: Saquon Barkley obviously goes off the board first, though it'll be very interesting to see just how high because of the market value of RBs.
Seth: I'm of the belief he's worth a top five pick. Barry Sanders-level guy.
Brian: Denzel Ward, I guess. Getting hamblasted by Simmie Cobbs still sticks out in my mind.
Ace: Then I'd go Hurst, Denzel Ward, DJ Moore, and James Daniels.
BiSB: Barkley, Denzel Ward, Billy Price, Mo Hurst, DJ Moore
Seth: I think Ace's list is smart and I don't think NFL execs will follow it. There are no great cornerbacks available so Denzel Ward is going way higher than he ought to.
Ace: Moore absolutely killed the pre-draft process and is in the conversation for first receiver off the board. I really like him. Easy comparison to Stefon Diggs is easy but still appropriate.
Brian: Speaking as someone who has all but ignored draft takes: one of the top five Big Ten players is Iowa's center?
Wait'll you see Moore when he's got a reason to give a shit too. [Barron]
Ace: Daniels is rock-solid. Josh Jackson is also very much in the conversation. Maybe Billy Price.
Seth: Iowa's offensive line was weirdly awful despite so many good players. I wonder if Daniels is an NFL guard.
Ace: Probably a C-only but he could be a really good one. Another guy who had a great combine.
Brian: Wait what about Troy Fumagalli?
Ace: Mid-rounder. Well behind Mike Gesicki, since NFL teams will just use him as a slot. Given Gesicki's absurd jump-ball ability I don't exactly disagree with that if teams know how to use him.
Ace: Sam Hubbard should also get a mention here. I could see him rising up because of his serious still-untapped potential and athleticism.
BiSB: Gesicki'll go to a team without a lot of specific needs, and he'll be used like Skinniest Gronk.
Seth: Is Tegray Scales worth a pick? Great college player.
Ace: Scales should get picked.
Seth: Gesicki to the Lions because the Lions hate me.
Ace: He'll be skinnier Jimmy Graham.
…I'd be okay with Gesicki to the Lions, to be honest.
-------------------------------
3. For the Locals: What Should the Lions Do? What Do They Actually Do? Why Do They Always Do That?
BiSB:
Ace: They could go running back, which actually wouldn't be the worst idea given where they're drafting. I wouldn't mind Derrius Guice or Ronald Jones II.
Seth: What about trading next year's 1st rounder to move into Barkley range if he's slipping past the top group?
Ace: No, do not trade up for a running back.
Brian: I am the "I don't even own a TV" guy about the Lions
BiSB: The Lions need some pass rush. From somewhere. ANYWHERE.
Ace: Yes, if they don't go RB, I'd like for them to go D-line.
Brian: is Boss Bailey still on the team, he had a cool name
Ace: They need to line up Ziggy Ansah's replacement and he's the only guy who can get to the QB already.
Seth: Mo Hurst is what they need, but I hate wishing a Lions career on one of my favorite all-time Michigan players.
BiSB: Yeah, some interior pass rushing ability would be nice, especially with Ngata being gone.
Brian: remember when they took Terry Fair over Randy Moss
Ace: why
None of us need reminding that the lions are the absolute worst.
Brian: remember when their best two players in our lifetimes walked away from millions and millions of dollars just so they could stop playing for the lions
Seth: Oh gawd, they go into these dumbass "character" phases every few cycles and they're in one now. And what they define as "character" is as dumb as you can imagine.
Ace: NEXT TOPIC PLEASE
-------------------------------
4. Speaking of Dumb, the QB Conversation this Year...
Brian: Underrated insane QB thing that's getting overlooked because of Josh Allen: Sam Darnold, clear top ten pick. Whyyyyy.
BiSB:
Ace: I think we need to start with this.
A more advanced system by SB Nation's Bill Connelly found that a QB's ceiling in the pros is lower than his college stats, with dozens of previous examples. Well, based on that, Allen's ceiling is the tall, strong Ryan Mallett. Not Allen's projection. Allen's ceiling.
There's literally no reasonable reason to expect Josh Allen will be even a semi-viable NFL quarterback except he's big, a little mobile, and has a Mallett-like cannon.
He might go #1 overall.
Seth: The Browns are really mad the Jets usurped their dumbest franchise quarterback pick in recent memory title with Hackenberg.
BiSB: Of all of the positions where you would THINK that NFL GMs would value game tape and production over measurables, it'd be quarterback
Ace: This would be worse than Hackenberg somehow. At least the Jets waited until the second round.
Seth: OH YEAH? WATCH US TAKE HACK FIRST OVERALL BICHES
BiSB: Allen is JaMarcus Russell.
Ace: And Russell had a way better resume.
Brian: Sam Darnold's entire career was watching absurd persons turn two yard passes into 20 yard gains, and he had 24 "TO-worthy" throws last year, almost half of which he got lucky on. Do not want.
NFL scouts are split on whether Darnold deserved to throw more interceptions or if he was merely trying to avoid getting drafted by the Browns.
Ace: See, Darnold is more legitimately divisive. He makes a lot of incredible throws and a lot of his picks were trying to make NFL throws (as opposed to Allen, who was just bad).
BiSB: It's a good point, but my bigger issue with Darnold is his propensity to make the big mistake. He made some mind-bendingly bad decisions at times.
Ace: I'd still be very wary of using a top-five pick on him.
Brian: Twitter is now saying they'll take Baker Mayfield, because when has a dynamic, mobile Big 12 quarterback who occasionally gets tackled by cops ever gone wrong for the Browns?
Ace: I would take Baker Mayfield.
Brian: I would too but I had my zinger
Ace: His stats are absolutely incredible, he throws the deep ball so well, he's a modern spread QB with an NFL arm…
Brian: I would take Baker Mayfield's corpse over Josh Allen
Alex: Allen is Mountain West Tanner Lee. Just wanted to hop in to throw that out there.
BiSB: The paradox is that Baker Mayfield is worth a very high pick, but the very high picks are teams that are most likely to break him.
Ace: Lee might go way late, by the way, and he could very well be as good as Allen. This is the NFL paradox, always.
BiSB: /Narrator: "That wasn't very good"
Alex: Depends on which teams draft them, yeah.
Ace: We haven't even mentioned all the thinly veiled racism thrown Lamar Jackson's way yet. I'm not sure Jackson is the best QB in this draft, but I'd damn sure take him a thousand times before Allen, and some NFL front office types don't even think he can play the position.
BiSB: We're inches from the "Josh Allen finds a completion / Lamar Jackson loots a secondary" point
Brian: Looooove the "This guy who plays for BOBBY PETRINO can't make reads" take.
Ace: Seriously, so many NFL guys showing their asses with those takes. Also: mentioning his incredible athleticism as a negative is… something. And that's definitely happened. He pretty much doesn't have a ceiling.
Also along these lines: Josh Rosen being panned for speaking his mind. Can't have a quarterback who thinks for himself.
BiSB: "He wants to know why" is my favorite criticism of all time.
Jim Mora says 'millennial' Josh Rosen 'needs to be challenged intellectually'

A likely top pick in the NFL draft, Rosen "needs to be challenged intellectually so he doesn't get bored," according to his college coach. Which doesn't sound like a bad thing.
Ace: I'd take him over Darnold.
Brian: Yeah, I get that Rosen's college career isn't an NFL slam dunk but "this guy might read the Economist" as a black mark is trash dot emoji
Seth: They're also knocking him for two concussions, which is an issue. But yeah, if the stuff for Jacksons wasn't so overt I'd be taking some issue with how they think of guys named Rosen.
Ace: We can do both!
BiSB: Related note: people continue to voluntarily play football for Jim Mora Jr.
-------------------------------
5. The Barkley Question
the photographers got these might as well use them [Barron]
Seth: Barry, the end.
Ace: It is not that simple. It's really, really hard to build a good team around a high-paid running back.
BiSB: Barry rushed for 2600 yards at 7.6 YPC as a Senior
Ace: You're using a lot of cap space on a position where you can win a Super Bowl with replacement-level players.
BiSB: Besides, the game has changed a LOT since the 90's
Ace: Bill Barnwell laid this out really well. If you're looking at taking Barkley with a top-two pick, you're paying him like he's the best back in the league right away.
Seth: The thing about Barry Sanders is he went to a team that never built a Super Bowl contender and he still was one of the best things in the league for a decade.
Brian: Barkley is also going to catch 80 passes a year.
Ace: Meanwhile, if you can find a quarterback or an edge-rusher (like Bradley Chubb), you're getting a massive bargain over an elite player at the position on his second contract. Barkley basically has to be Barry Sanders to be worth it.
Seth: I don't need Barkley in Foxboro in winter—that's entertaining enough. I need Barkley dodging tackles in the backfield and doing ridiculous things all fall for some franchise I couldn't care less about otherwise.
Ace: But you also need offensive linemen and a pass-rush and a secondary.
Brian: He's a 2-in-1 slot/RB who's virtually guaranteed to be elite, which you can't say about any QB in any draft. And especially not this one.
The Mathlete: But what is the value over average for an elite RB? It's not high.
Ace: I think Barkley is awesome. I think he's going to be really good. I wouldn't build a team around any running back with a high pick.
BiSB: And the teams we're talking about have massive issues to address.
Ace: Exactly. The benefit you get from having Barkley is going to be largely lost on crap teams. He's a luxury in today's NFL. A really huge luxury, but still a luxury.
The Mathlete: Drafting Barkley high is a great example of the Auction Winner's Curse.
Seth: This is the problem with advanced metrics and all that. You have to be consistently smart over a period of time to benefit, and people who are capable of that find better work than the NFL. Saquon Barkley is a stupid-good football player and there are 10 to 15 teams who are still going to have massive issues in five years from now, and they could be unwatchable for those five years or on the cover of Madden.
BiSB: And unlike a QB where you get more benefit as they get some experience while you build around them, NFL running backs usually go the opposite direction faster
Alex: Saquon will be a bust. There's my hot take for the day.
Ace: No, this is why advanced metrics are helping teams make better long-term choices. I strongly suggest that Barnwell article.
By my count, looking at the past 20 drafts, the first running back drafted has turned into the best runner from that class only seven times. That's similar to rates at other positions. The first quarterback taken in each draft over the past 20 years has turned into its best passer five times. With edge rushers, it's six times in 20 years.
That's Barnwell. There were a lot of no-doubt guys in there. I'd say Barkley is among the top guys to come out even among those prospects but it's far from a lock.
The Mathlete: Only 4 Power 5 running backs had more carries for no gain or a loss against Power 5 competition last year
Ace: Remember Barkley behind that bad O-line against Michigan's 2016 defense?
tee hee, yup. [Eric Upchurch]
Brian: Well that's helping Seth's Barry Sanders take.
Ace: That's him in the NFL on a bad team.
To be honest, the best thing that could happen to Barkley would be for the Giants to trade down to a team that's ready to compete, or for him to drop down the board.
Alex: [checks the last time the Browns used a high pick on a running back]
BiSB: And, again, Barry was way more productive in college. WAY more productive.
Seth: I 100% concede that tying up franchise money in a running back is a bad move long term. I'm saying some front offices aren't going to be smart enough to make enough long-term choices to be competitive, and if you're one of those franchises stop pretending you've got Howie Roseman and Doug Pederson and sell some jerseys. This is a bad move that's better than all the other bad moves you're going to make.
BiSB: He'll sell some tickets though...
Brian: Moorhead's offense set up a lot of those TFLs, too. Remember the weirdly long mesh points against Northwestern?
Ace: Winning games sells tickets.
BiSB: Yeah, but that isn't on the Browns' list of options
Ace: Oh if the Browns use the #1 overall pick on a running back they're idiots anyway. It'd be better than Josh Allen, though.
BiSB: They do have the #1 and #4 picks. I'M JUST SAYIN'...
The Mathlete: So Barkley 1, Allen 4 it is.
Seth: Either New York team could make this happen.
Ace: Ugh, I forgot they had the #4 pick, as well. Browns should try for Chubb and a non-Allen QB but they probably won't.
BiSB: (They'll trade up from #4 to #3 to get Allen)
Seth: The Bears aren't going to a Super Bowl for awhile.
Ace: Anyway, I'd take Quenton Nelson, Roquan Smith, Derwin James, and Minkah Fitzpatrick before investing that high a pick in a running back. Those are guys at positions the NFL values who are in line for great, long careers.
Seth: I agree except stop being a smart person and think like an NFL GM with a top five pick.
Ace: Smith is basically Defense Barkley.
I also wanted an excuse to post this:
Quenton Nelson (LG #56) is an elite prospect. Blocks like this are why pic.twitter.com/JQVRte6XM8

— J.R. (@JReidDraftScout) January 29, 2018
I want that dude.
Brian: Barkley is a defensible top five pick because he is a 230 pound Darren Sproles who enables a brazillion terrible matchups. I am not taking any guard in the world over him.
Seth: If I actually cared about the franchise I'm picking for I'm with Ace on this one.
Ace: Game done changed, Brian. Value of elite guards is approaching that of tackles for the same reason elite pass-rushing DTs are gaining in value.
Seth: Nelson is the best OG prospect since Hutchinson.
Ace: He's un-freakin'-believable.
BiSB: He's a defensible top-5 player. Whether one of these teams should PICK him in that range is a different matter.
Brian: But you're dismissing Barkley as Another Good Running Back. He is not just that.
Ace: I'm not. He could be LeVeon Bell and it's still going to be a problem when you have to build a team around him.
The Mathlete: I think the case isn't that he's AGRB, it's that the difference in AGRB vs average is not worth the cost
Ace: The Steelers are going to have a really tough call about whether to give Bell the huge contract he deserves that would almost certainly hamstring the team. This is the other thing: Barkley doesn't have to re-sign with the team that drafts him. So you need to get that value right away. Especially if you're, say, the Browns. And not exactly a free agent destination spot.
(slides into the Lions' DMs)
…I'm available for a small fee.
Brian: that's equally true of anyone the Browns draft and argues in favor of the person who will have an immediate impact in a league where fortunes change pretty rapidly. I mean, the Browns are hopeless either way so it doesn't matter.
Ace: You can't dig out of a hole by putting your team in a bad cap situation.
And paying your running back more than any other in the league when you have massive team-wide holes is a bad cap situation.
If the Patriots traded up to #1, they should absolutely take Barkley. There's also a reason the Pats never do anything like that and win a whole bunch.
Seth:
You get this guy at like 10th, get a discount because of OG rates, and franchise him when his contract is up, and you've got yourself a decade of B gaps to throw any old running back into.
Ace: Nelson ain't dropping to tenth. I'll be surprised if he escapes the top five.
Seth: Browns have two of those picks and the Giants and Jets are two more.
Ace: The Browns should take him at 4. But they're the Browns, so yeah, they're gonna blow a ton of their cap on a backfield that never wins anything before they leave.
Seth: They'll take Josh Allen and Josh Allen again. Nobody ever failed to pan out if you use TWO top five picks on him!
7. Other than Gary, M's best prospect next year?
That's a dumb question [Marc-Grégor Campredon]
Ace: I actually thought this would be more interesting but looking at the depth chart, unless and probably even if there's an unexpected early entry, the answer is most definitely Chase Winovich.
Seth: Unless it's Shea Patterson.
Ace: True. Hopefully a little down the line, LaVert Hill, Devin Bush, Zach Gentry, and Khaleke Hudson all have promising NFL futures.
Seth: The 2020 class might be ludicrous depending on early entries. DPJ, Black, all those tight ends.
/a Michigan Coach: Don't forget Michael Dwumfour!
The Mathlete: I think Higdon could be a second day pick next year
Ace: He's got the right running style. I like his prospects, too.
Seth: Fortunately for us the NFL is gonna sneer at Devin Bush Jr. for being 5'10"--a senior year out of him seems almost unfair.
Ace: Kinnel is a dark horse draft guy because he's a safety who can man cover. I don't think a lot of us were calling Delano Hill as a draft pick until that happened. If Kinnel cleans up his sometimes wild tackling angles he could be another day two or day three guy.
Seth: He needs another level of speed to not be a late rounder because he's another smallish guy (Hill wasn't). The difference between elite speed and good speed in an NFL one-high defense is everything.
Ace: Yeah, I think he'll go later than Hill. Onwenu and Ruiz are future NFL guys, too.
Brian: /has fallen asleep
Ace: Ruiz could be a first-rounder. Onwenu is more on a day two or three track right now but his potential is still vast. But that's starting to get into the young guys where you could say just about anyone at least has a shot.
Seth: I wonder if someone signs Shane Morris. I mean, if you're going to spend your 1st and 4th pick overall on Josh Allen might as well get the same player in the 7th to be his backup.
6. Stray Thoughts
Ace: The NFL is dumb and you probably shouldn't watch it.
Seth: Isaiah Oliver is a better cornerback prospect than Denzel Ward.
Ace: The Lions should also hire me. I might have some cognitive dissonance.
Brian: Spending 7.5 million dollars on a game changing RB when the cap is 187 million is fine.
Seth: Lions fandom can do strange things to people. Like this one guy I know wanted them to draft Mike Gesicki as Not a Receiver.
Ace: Read the Barnwell article, Brian.
Brian: Khalid Hill will be Mr Irrelevant
Seth: Do the Ravens have the last pick?
Ace: looooooooooooooooool
Scouts Inc. (read: McShay) has him 73rd overall.
Seth: I was hoping he wouldn't get brought into this.
Ace: I mean, he's definitely got upside. Just, uh, not a whole lot of production.
Seth: He should have lied about his age and gone right to the NFL a la Ziggy Ansah. Four years of Rutgers coaching is barely better for learning football than what you can get in Guinea.
slackbot: I think you mean Rutger
Seth: I wanted to get this in here somewhere: the Eagles just won a Super Bowl with the closest thing the league has seen to a modern college offense. I think that's the direction the NFL is going in a few years, and I think the playoff team that drafts Lamar Jackson and lets him marinate is going to be in a really good spot for 2021.
Ace: Very much agree. I love the way the Eagles built that team. Incidentally, they hit on a QB in the top five and therefore could spend dough at a lot of positions that weren't RB. Thing Browns will not do: draft Lamar Jackson, Quenton Nelson, and profit. Sorry, Cleveland. (I'm not sorry.)
Seth: The other side of this is you should look for defenders who can play against the spread. Safetyish linebackers right now are all over the league but a freakish OLB who can sit back in your RPO passing lane then zoom past a blocker to your RPO running lane is going to be at a premium.
Ace: Roquaaaaaaaaaaaaaan.
Seth: Precisely. I hate Georgia so much but that guy.
Ace: Another guy the Browns should draft over Barkley. He's so fun to watch, too.
Seth: And he's not even at his potential.