This Week's Obsession: The NFL Draft Roundtable
they street clothes up so fast [Bryan Fuller]
THIS ARTICLE HAS A SPONSOR: It's Nick Hopwood, our MGoFinancial Planner from Peak Wealth Management. Nick is also a Podcaster—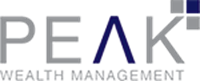 if you haven't listened to it before, his podcast Finding True Wealth, with recent episodes covering the mortgage industry, social security disability, and what number is enough for retirement.
Legal disclosure in tiny font: Calling Nick our official financial planner is not intended as financial advice; Nick is an advertiser who financially supports MGoBlog. MGoBlog is not responsible for any advice or other communication provided to an investor by any financial advisor, and makes no representations or warranties as to the suitability of any particular financial advisor and/or investment for a specific investor.
-------------------------------
The Question:
Ace: You guys!
@mgoblog @AceAnbender @Bry_Mac @Misopogon I think these guys make as much sense as most actual NFL draft scouts. https://t.co/ljcl2N60Bm

— (((Dan Leeds))) (@danmarikleeds) April 26, 2018
Seth: oh man.
"Scrambly and herping body control as a pass protection"
Ace: That killed me.
Seth: We should…
Ace: Yeah.
THE NFL DRAFT ROUNDTABLE!
1. Where do you think the Michigan guys (Hurst, Cole, McCray) will go? Best fit? Anyone else you think might catch on an NFL roster?
Ace: Mo Hurst should absolutely go in the first round now that his health is no longer a concern. One big shift in both college and the NFL recently is how much you need pass-rushing out of your defensive tackles; quarterbacks get the ball out so fast these days that having that much less ground to cover to generate pressure really makes a difference. Hurst may be the best pass-rushing DT in the draft and he's no slouch against the run; the only thing that may keep him from going in the top half of the first round is he's a touch undersized. I expect teams to regret passing on him for that reason.
Brian: NFL is such a passing league that Hurst should be the first DT off the board, but probably won't be.
Ace: Yeah, I'm surprised that Vita Vea—a 340-pound nose—is getting mocked higher in most places. I mean, I'm a homer, but I don't think you really need those so much these days.
If you'd rather have Mone we've got one but we think you'll like Mo. [Fuller]
Brian: And since people are apparently going to take all the meh quarterbacks, I'll say he goes 14th to Walla Walla.
Seth: The "he'll be a third rounder because of his heart" story is debunked but still getting passed around, and I don't trust NFL execs to be smart enough to see past it. Which means he'll go to a smarter team but also might end up a very value pick in the late 1st.
Ace: I'm holding out sick hope the Lions take him and reel me back in. They could really use him, too.
Seth: What about Mason Cole? There's a lot of tape of him at left tackle, where he won't play, but not great tape of him at center.
Ace: I'm guessing Cole is going to go on the last day, somewhere in the 4-6 round range. He's limited to center and didn't really blow away the combine.
Also, NFL DTs are stronk.
Brian: And he has not displayed any stretch ability, which should be his calling card.
Ace: NFL teams will take on serious OL projects. Problem with Cole is there's an obvious ceiling and I'm not sure it's much higher than backup center.
Brian: I think teams are going to see his film at C against McDowell and Colorado's Josh Tupou and knock him down their boards.
Ace: Same here.
[After THE JUMP: we are hard on the Lions, harder on the Browns, hardest on the NFL]