OT: Tim Howard Saves Michigan Sports Photoshop Thread
Earlier today this came across my Twitter feed: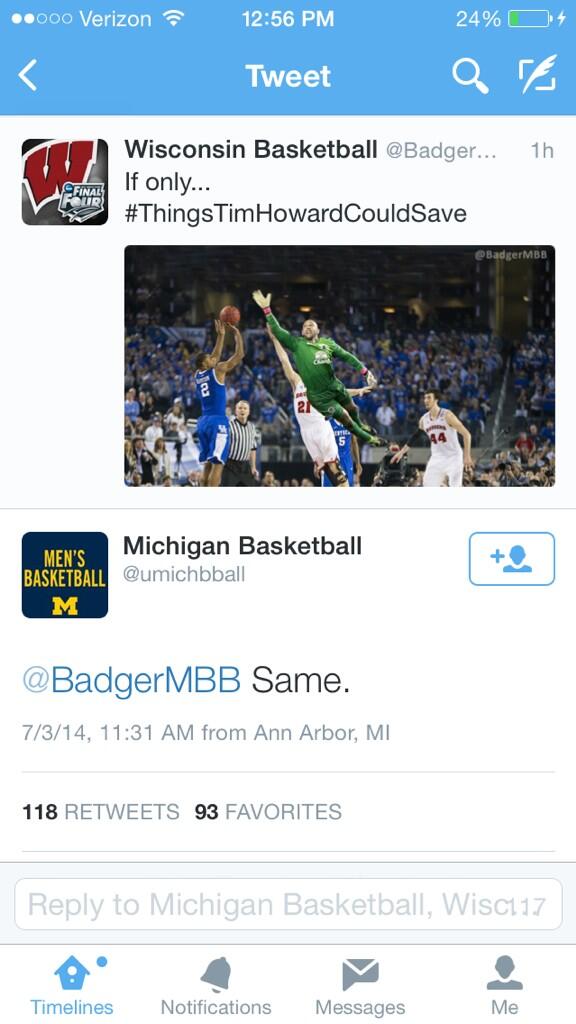 ...and I couldn't help but think "damn, where was Tim Howard when we needed him?"

So here's a photoshop re-enaction of Tim Howard saving Michigan when we needed him most. Feel free to post your own.


Because UGHHHH
Intercepting the interception
Making the right block.
CRABLE NOOOOOOOOOOO
I'm sorry if this brought back dark memories. We can also make this a drinking thread if you feel that was the case.