This Week's Obsession: If I Had a Spring Game Part II: Defense
lada dida dada dada dada deeda dida dum [Eric Upchurch]
THIS ARTICLE HAS A SPONSOR: It's Nick Hopwood, our MGoFinancial Planner from Peak Wealth Management. If you're at that point in your life where your blog actually makes enough money that you can think about how you pay for your kids' colleges,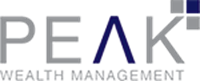 and what you should be doing for your retirement, and what kind of investment strategy meets your level of risk, it's really high time you set up that conversation . Also being proactive about this earns you major spousal points that can be spent later on attending Michigan games.
Legal disclosure in tiny font: Calling Nick our official financial planner is not intended as financial advice; Nick is an advertiser who financially supports MGoBlog. MGoBlog is not responsible for any advice or other communication provided to an investor by any financial advisor, and makes no representations or warranties as to the suitability of any particular financial advisor and/or investment for a specific investor.
-------------------------------
The Question:
Things we would have wanted to see if there was a spring game but there isn't so let's all imagine

…except with defense.

whoa. I wonder how far

this box in a box

thing can go

(sorry)
Brian: No injuries, the end.
Ace: This is kinda short, man.
Seth: Before every Michigan coach jumps in to say "Michael Dwumfour" I'm going to say Michael Dwumfour.
Brian: Ooooh sorry seth that didn't make it before the end of the post.
Ace: Do not tempt the wrath of Don Brown.
solving this problem with aggression [Patrick Barron]
Seth: Actually Dwumfour just fired off the line so fast he was already in the post before you typed that.
[After THE JUMP: The snap. Get it?]
--------------------------------
Brian: This isn't tempting his wrath, it's acknowledging his wonder. The spring game was mostly going to be interesting to see if the offense could cope at all. DEs, set, LBs, set-ish, CBs, set, safety, set. Michigan's looking at a couple of open spots only. And I'm fairly sure those will be filled with excellent players.
Ace: Yeah, that's fair. I'll admit most of my focus is on depth. And that depth is taking the form of players like Ambry Thomas.
Seth: We should break this up into categories again.
--------------------------------
DEFENSIVE LINE
Now you see me, not at SDE! [Eric Upchurch]
BiSB: The second-string DL was going to be interesting.
Ace: That's the big one, I think.
Brian: We know Paye and Kemp are likely to be the backup DEs.
BiSB: Paye was going to test the "all weight gained and lost is good" theory
Ace: They have a pile of linemen but it'd be nice to see how viable they are alrea.dy, especially since there's gonna be a dropoff from Hurst to Dwumfour regardless of the practice hype.
Seth: Kemp is also a backup DT, and the other backup DT is Lo Marshall. Until a few days ago nobody could get a mention on the three redshirt freshmen. That had me a bit worried.
Ace: Jeter at least had some hype last year, too. But I am a bit worried that they moved their best 2017 DT outside of Aubrey Solomon to left tackle.
BiSB: I choose to read that as saying good things about their other DTs, and not DOOOOOOOOOOM about the OT situation.
Brian: Have you see the left tackle battle?
Ace: Oh, I know. It's just a move made out of necessity that may hurt depth. I loved Hudson at DT.
Yeah Bryan we're a bit skeptical too.
Brian: This is an... optimistic take
BiSB: It's spring. (At least on the calendar).
Brian: Ok, yeah, out of Jeter, Paea, and Irving-Bey they'll find at least one capable guy. #2 is a little dodgy. Not hard to see that going well; not hard to see it go poorly.
Seth: Developing linemen probably won't be an issue as long as Mattison is around. If they were getting multiple CBs for five-stars in the 2019 class I'd say that'd be fine.
BiSB: We didn't even see the borderline five star edge rusher last year.
Brian: Do we believe the trimmed down Mone Spring Item? A Mone that can stay on the field for more than 3 snaps means they only need one redshirt freshman to do anything.
Ace: I'm skeptical, to be honest.
Seth: No. They're saying he's immovable and they'll use him as a run stopper. That's a far cry from the backfield-destroying Mike Martin clone he looked like against Penn State as a true freshman.
Ace: We heard some similar things before, there's a new strength coach to hype, and I have a hard time getting my hopes up for a guy who seems to have had some of his athleticism sapped by injury on such a big frame. I think he'll be hard to move.
BiSB: They should be able to get enough pass rush from the edge guys for "mammoth unmovable dude" to be sufficient
Brian: Okay then the other option to avoid needing 2 redshirt freshmen is Marshall.
Ace: Who's a total wild card.
Brian: Godin possibility?
Ace: Yeah, was gonna say, at least an older wild card. Grown man strength and such.
Brian: I am deeply skeptical of Marshall, former WDE, being anything other than Just A Guy on the interior.
BiSB: How many times must we Charlie-Brown-Kicking-The-Football the Marshall spring hype before we learn?
Brian: Last year's spring game saw him get clobbered by Vastardis, like, a lot.
Ace: This might be the third different position at which we've heard some level of spring hype on him. We're 0/2 so far.
Brian: So we have discovered a weakness on D: the #8 DL.
Ace: (clutches pearls)
Seth: I count it as the #9. The #8 is let's go 3-3-5 and fling a linebacker where you least expect it.
CORNERBACK
in store [Patrick Barron]
Brian: I have to confess that I'm a bit concerned about Michigan's fifth cornerback.
Ace: It does get a little dodgy after the three all-conference-caliber dudes and the guy who nearly played at their level last year.
Seth: Zordich was really hard on Benjamin St-Juste for being out with an injury, which means he'll probably be incredible.
Ace: The Thomas hype feels very real and not just a motivational tactic.
I know Zordich is being hard on guys who are hurt but when he's talking guys up like he has with Thomas, I tend to believe him. Also: Ambry Thomas was real damn good in high school.
Seth: Thomas has been working with the ones since Hill's been out so he got a lot of opportunity to play. The injuries there only make me concerned about the receivers, since "Tarik Black is wrecking" and "this walk-on cornerback is playing" tend to be in the same reports.
BiSB: And we've seen enough of Watson to know he's serviceable. So assuming the average injury variability, the corners will be somewhere between "pretty good" and "death, but faster". The floor is much lower at safety.
Seth: St-Juste got a Caris as a freshman de-redshirting despite being about as thin as freshman Caris, and now Zordich is upset with him for being hurt. Those are both good arrows.
Brian: Yeah, Thomas is going to be very good. Let's not play any safeties at slot corner please.
BiSB: Does that include JKP?
Ace: Was about to say…
SAFETY
dancing, no longer stance dancing as much [Bryan Fuller]
Brian: Yes.
Ace: JKP's emergence is nice, even if Thomas is going to be better in the slot.
Brian: Anyone down on Metellus and Kinnel has forgotten. Never Forget.
Ace: Agreed. It's just nice to have a third we can trust. J'Marick Woods saw not-insignificant time last year.
BiSB: The true lesson of Never Forget, though: attrition happens
If someone gets dinged up, and someone gets tossed for targeting...
Brian: well also various scholarship safeties can be unbelievably bad over the course of 10 years
Ace: JKP seemingly passing Woods, who wasn't bad, seems to be a very good sign for his general talent level, as well.
Brian: Woods and JKP are very different players. Woods is a centerfielder who you don't want swapped onto the slot. JKP is a hybrid CB/S.
Seth: The lesson I took from Never Forget is Rich Rodriguez and friends should not be recruiting your secondary. Don Brown picking out a million versions of the same cornerbacky type is the opposite of that.
BiSB: There's also CurrDogg in the secondary.
We had a couple of defensive backs come in and mention Jake McCurry. You don't always hear a lot about walk-ons.

"Oh yeah, Curr Dogg."
Don't sleep on CurrDogg.
Brian: Remember what's his face? OL? Had a week of practice hype and then evaporated? Also entertainingly described in press conference?
Seth: You mean the 6'9" guy?
Ace: I don't, which is probably the point.
Brian: Anyway, that's Curr Dogggg.
Ace: Also, circling back for just a moment: some practice reports have JKP playing more center field. Part of his strength is his versatility.
Brian: Someone's going to; JKP gives Michigan more flexibility to deal with motion.
Ace: Which is real nice in Don Brown's defense. We've, uh, seen some things after motion.
Metellus moved up a lot over the course of spring. [Patrick Barron]
Brian: But really the 5th and 6th DBs should be corners and honestly if you tell me the nickel package is one safety and four corners I'm listening. No more slot fades.
Seth: They've got two different positions they call "nickel" and it's confusing the hell out of people. One is a corner--like when Jourdan Lewis slid inside. The other is a dimeback, like how they used Kinnel in 2016.
The last week or so Metellus went from fending off Woods to "hands down their best safety." I wanted to see if there's a difference this year or if that might be because they've been doing more passing game stuff lately and that plays to Josh's strengths.
The consensus is JKP is a free safety and would be a starter except Kinnel is the guy who knows best how to line everyone up and Brown likes that guy to be the quarterback of the D. The consensus is also that JKP is the third safety/nickel safety.
Ace: I mean, it's more about which personnel Brown is most comfortable throwing out there. He's got a package for everything. So I assume he'll get the best five or six DBs out there.
BiSB: Bottom line: more than enough bullets in the secondary, yes? Some variability, but overall, we feel good?
Brian: As mentioned, the 7 DB package gets a little sketchy. Let alone eight.
Seth: You can solve that…with aggression.
Alex: It's a little more fun to speculate about how a Top 5 defense will use its depth as opposed to speculating about which turnstiles are going to wind up starting at offensive tackle.
Brian: And we simply can't run any 2-0-9.
Seth: A 0-2-9 though?
BiSB: I'm honestly curious how many teams the 4 DL, 5 DB, 2 Tiki Torch lineup could slow down.
Ace: But what if they suddenly legalize the A-11?
LINEBACKERS
last known photo of Singleton in action [Patrick Barron]
BiSB: The linebackers are getting a TON of hype, but it's worth noting that we haven't actually seen some of the key pieces in action. And while I won't name names, linebacker is a place where game production and practice production can... differ.
Brian: We've seen Bush and Hudson at LB. Ross, Singleton, Anthony, and Uche are all fighting for the lone spot. I cannot be concerned about the outcome there.
Ace: I wanted to see Drew Singleton. He would've been a five-star out of high school without the injury and he's gaining practice hype steam that sounds legit.
Seth: The good news is "you're going to see a lot of Drew Singleton" has literally led off at least three practice reports I read.
So we don't get confused, they've got a depth chart sorta ironed out.
WLB Ross/Gil battle
MLB Bush backed up by Singleton
SAM Furbush, Uche, Jordan
Viper Hudson, Glasgow, Jordan
Brian: If Michigan is going to run 3-3-5 this year, Singleton will hopefully be a big part of that. Furbush did pretty well early clearing space for Bush but once the opposition figured out that he was a one-trick pony the 3-3-5 went away. Singleton is a much more dynamic player.
Not just a gap-shooter. [Eric Upchurch]
Seth: Agree, but you're leaving out Uche, who was born to Shawn Crable his way into gaps before the OL can adjust, and has been impressing enough at normal LB/coverage things that the program made him available to the press. I may have an Ace-to-Poole thing for Uche.
Ace: Ain't mad. His upside is fun to think about. Man, I really wanted to see most of these guys in the spring game.
Seth: It did drizzle a lot that day.
Ace: Ross, Gil, Uche, Anthony, Singleton… all guys I really wanted to see.
If Ross is his older brother but bigger, he's going to be very good. (I may have had a me-to-Poole thing about James Ross in earlier times.)
Seth: If Gil is the player we saw in limited snaps last year but bigger he's also going to be very good.
Ace: Now that he's made it to the field, I think we can mention that when we saw his physique heading into last year, none of us thought that would happen? Like, he did not look like a linebacker, really. Now I'm totally comfortable with him battling for a starting spot.
BiSB: It's worth noting that a number of his snaps were against Florida, who was...
oh, what's the word...
Seth: He was one of those safeties you take in hopes he keeps his athleticism when he grows into a linebacker and we're so used to writing them off because Michigan's never do. Look around the league though and the hits are often "Nebraska LB going to the NFL" good. Also "smartest guy on the team" and "reads defenses like a book".
Ace: Yeah, he did go through a safety-to-LB transition, but that had already started in high school. And again, this…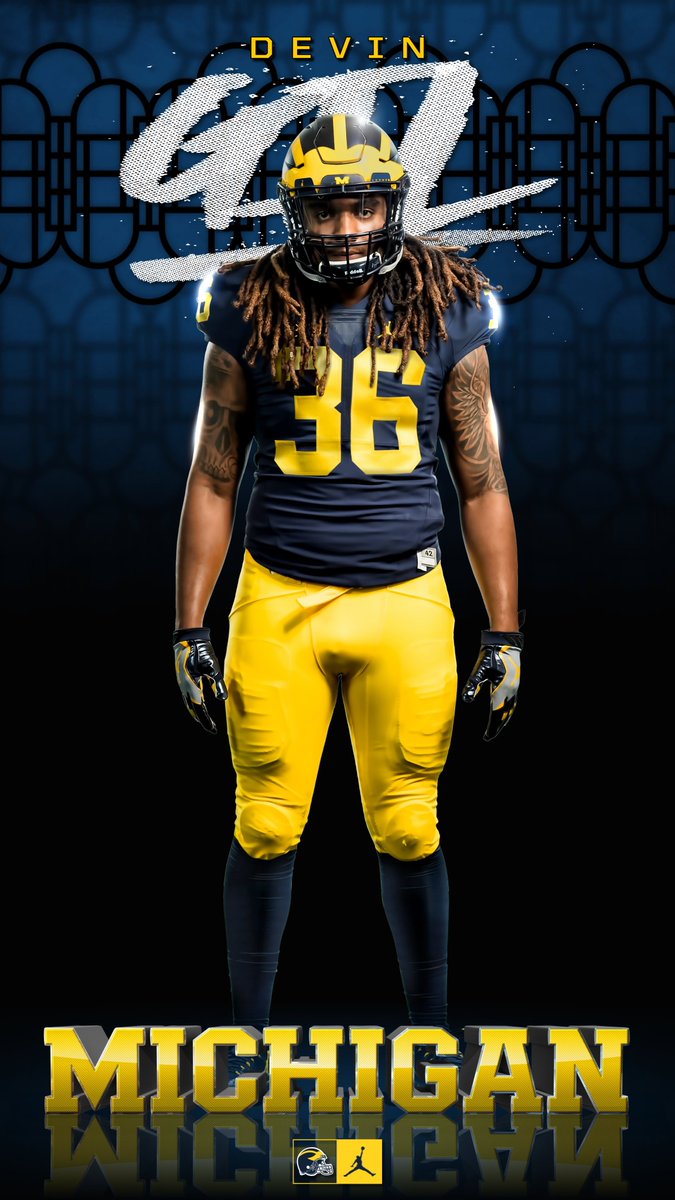 …does not look like a guy who'd be serviceable in game one of the ensuing season, which he was even with the competition caveat.
Linebacker is mostly about being in the right spot anyway.
BiSB: Maybe we blame Aaron Bills for this?
Seth:
Seth: Wheeeeeeewwww.
Ace: Football player development is unpredictable for a reason.
Seth: Okay other than the freshmen, I feel like stealing a spring game's worth of Devin Bush film from us is borderline criminal.
Ace: I'm not sure a viable spring game would've been possible if he were allowed to be on the field. Too much immediate wreckage.
He'd have gotten the "you're safe, please don't move or touch anything" sit-down.
Seth: Just one.
BiSB: Yep, wide receivers and TEs vs. secondary would have been cheeky and fun. Front seven vs. OL would have been cruel and tragic.
Seth: Just to remind ourselves that he's going to be just a true junior and we'd better have some all-timer takes prepared.
Ace: I'm very ready to not have to think "…David Harris, right?" to get to the last great inside linebacker.
Brian: i call him a true janitor because he really CLEANS UP
anyone
Ace: Harris announced his retirement recently, by the way.
Brian: anyone
is this thing on
Ace: I'm pretending that didn't happen.
No, it's not.
If you'd "this guy"d him, though, it would've been a dead-on Grudenism.
BiSB: Can you report comments to Slack?
Who moderates this thing?
Seth: Slackbot.
slackbot: Eat MAARby's
Brian: just like in ancient times, Bush will tell opposing guards to go get the tablets he left on the mountaintop and then viciously sack the now unprotected pharisees
The COMMANDMENTS of BUSH
I can't believe you fell for that!
hohohohoho
really, you are so stupid
BiSB: Ye olde 9th Green at 9 trick, eh?
Brian: this feels like the end, except it ended at the start. the end.
SPECIAL TEAMS
BiSB: We may have had a significant debate whether the multiple 50+ yard field goal bet extended to the spring game
Seth: Didn't we do that in the offense?
BiSB: I don't think we really need a special teams section. There wouldn't be any live stuff, so unless Nordin booted another 73 yarder.
Ace: Plus I'm already getting the Wild Thing cut so there wouldn't really be much on the line there.
SPECIAL TEAMS: Ace is too much of a moron to make this interesting.
Also please punt far.
Seth: O'Maury Samuels is returning kickoffs, and a round of "Guess which #3 is punting now, Carl!" would be a fun.
Alex: With a (probably) mediocre offense and an amazing defense, punting will matter a lot. B1G!
Ace: Kickoffs in the spring game aren't really a thing but I'm very excited to see Samuels catch one and start running very fast.
Seth: Ya know what I really did want to see Brad Robbins punting. They say he doesn't screw up in practice but the fanbase is twitchy because of the shanks and small sample size. Ditto with DPJ tracking and fielding punts like not a true freshman.
Ace: I think the DPJ stuff was largely overblown and he'll be quite good back there. One game against a really bad punter really impacted the perception there.
Seth: Ditto Robbins. A spring game of that would've helped my mentions.
BiSB: Almost housing one against Ohio State helps
Ace: Also actually housing one on Air Force.
He moves at a different speed than most humans.
Seth: God I miss Keith Jackson. I can hear it in my head.
"Waaaay back. Donovan's under it. He's on his horse now!.... [lets crowd speak for him]...one man to beat, Not today says Donovan Peoples-Jones! Touchdown!"