This Week's Obsession: If I Had a Spring Game Part II: Defense
lada dida dada dada dada deeda dida dum [Eric Upchurch]
THIS ARTICLE HAS A SPONSOR: It's Nick Hopwood, our MGoFinancial Planner from Peak Wealth Management. If you're at that point in your life where your blog actually makes enough money that you can think about how you pay for your kids' colleges,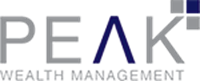 and what you should be doing for your retirement, and what kind of investment strategy meets your level of risk, it's really high time you set up that conversation . Also being proactive about this earns you major spousal points that can be spent later on attending Michigan games.
Legal disclosure in tiny font: Calling Nick our official financial planner is not intended as financial advice; Nick is an advertiser who financially supports MGoBlog. MGoBlog is not responsible for any advice or other communication provided to an investor by any financial advisor, and makes no representations or warranties as to the suitability of any particular financial advisor and/or investment for a specific investor.
-------------------------------
The Question:
Things we would have wanted to see if there was a spring game but there isn't so let's all imagine

…except with defense.

whoa. I wonder how far

this box in a box

thing can go

(sorry)
Brian: No injuries, the end.
Ace: This is kinda short, man.
Seth: Before every Michigan coach jumps in to say "Michael Dwumfour" I'm going to say Michael Dwumfour.
Brian: Ooooh sorry seth that didn't make it before the end of the post.
Ace: Do not tempt the wrath of Don Brown.
solving this problem with aggression [Patrick Barron]
Seth: Actually Dwumfour just fired off the line so fast he was already in the post before you typed that.
[After THE JUMP: The snap. Get it?]