Michigan "Expected" To Land Ty Isaac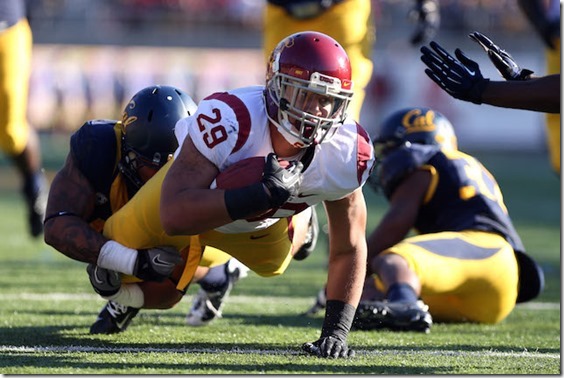 Michigan expects to land USC transfer running back Ty Isaac, who according to a source is working through the admissions process with the school and committed some time after his visit this week.

Perhaps anything can happen but Isaac has given the Wolverines strong indications that he'll be attending school in Ann Arbor, according to the source.
Sam Webb was saying much the same except with the requisite caution that comes along with being a daily recruiting reporter for a particular school where the fans hold grudges forever.
Isaac, a five star to Rivals and Scout last year, averaged 5.5 yards a carry in sparing time as a freshman at USC. At 6'2" with an upright style, the closest comparison in recent Michigan history is Brandon Minor, though Isaac displayed some pretty fantastic hands in high school and could be a guy Michigan looks at as a wide receiver if someone actually steps up at running back.
Isaac will apply for a hardship waiver; his mom can no longer fly because of an ear issue and he'd like to be closer to home. If he gets it he'll be in the same class as De'Veon Smith and Derrick Green; if not he'd slot in a class behind them. Ace has a Hello post from last year that he gets to post now, and we'll do that when the "perhaps anything can happen" phase passes and Isaac himself is saying he'll end up at M.