Happy Friday "Brian had a MGoBaby" POSBANG!
Happy Friday and the big news this week wasn't that he have a new AD, not that we had moar commits (MCDOOM! & Co.) and decommits, and that NSD is less than a week, but that there was as previously announced a new addition to the MGoBlog staff: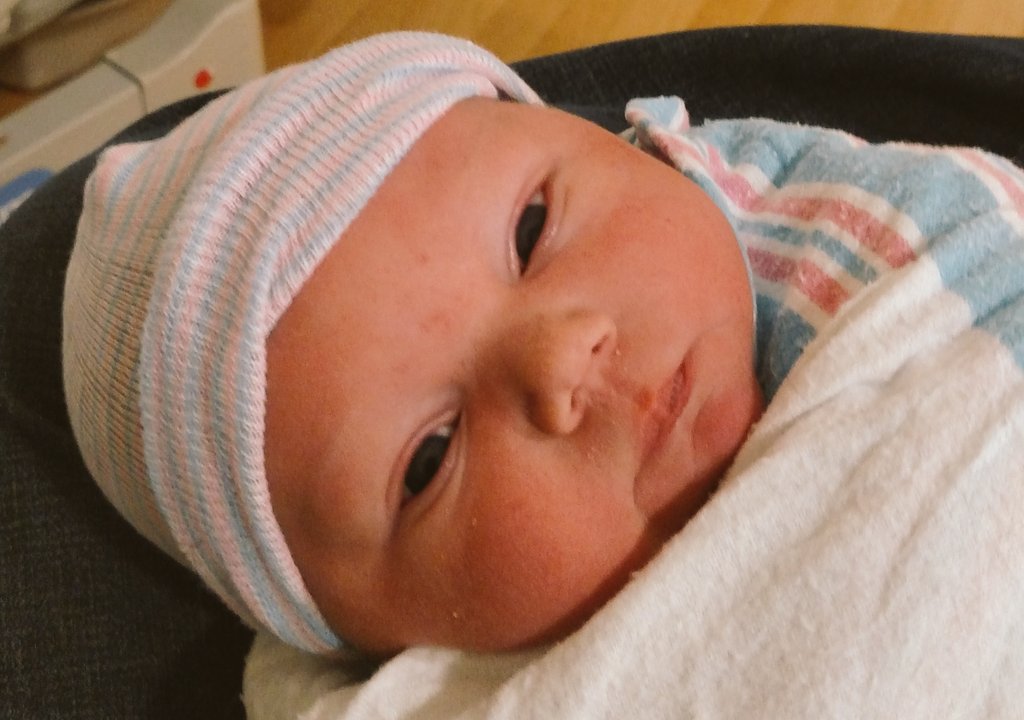 Little Denard Robinson Cook has joined the team!  However, reports of a name decommit are rampant with other contenders being James Harbaugh Cook, Charles Woodson Cook, and even Desmond Howard Cook.
Congrats again to the Cooks and less than 1 week left for 2016 CROOTIN!  HAPPY FRIDAY Bloggers!