Equipment: Michigan to wear pink gear Saturday (confirmed).....
Not only was the loss last week annoying but them not wearing the pink gear like I had said was a big egg on my face. I figured since it was their last October game, they would wear it then since that actual makes sense.
Well, it looks like they're going with the option that makes no sense.
Michigan will wear their pink gear on Saturday for breast cancer awareness month. Saturday is November. Breast cancer awareness month is October.
Unless Michigan plans on wearing white socks at home for the first time since UTL I, they will not be wearing these:
By the looks of this picture tweeted by @umichfootball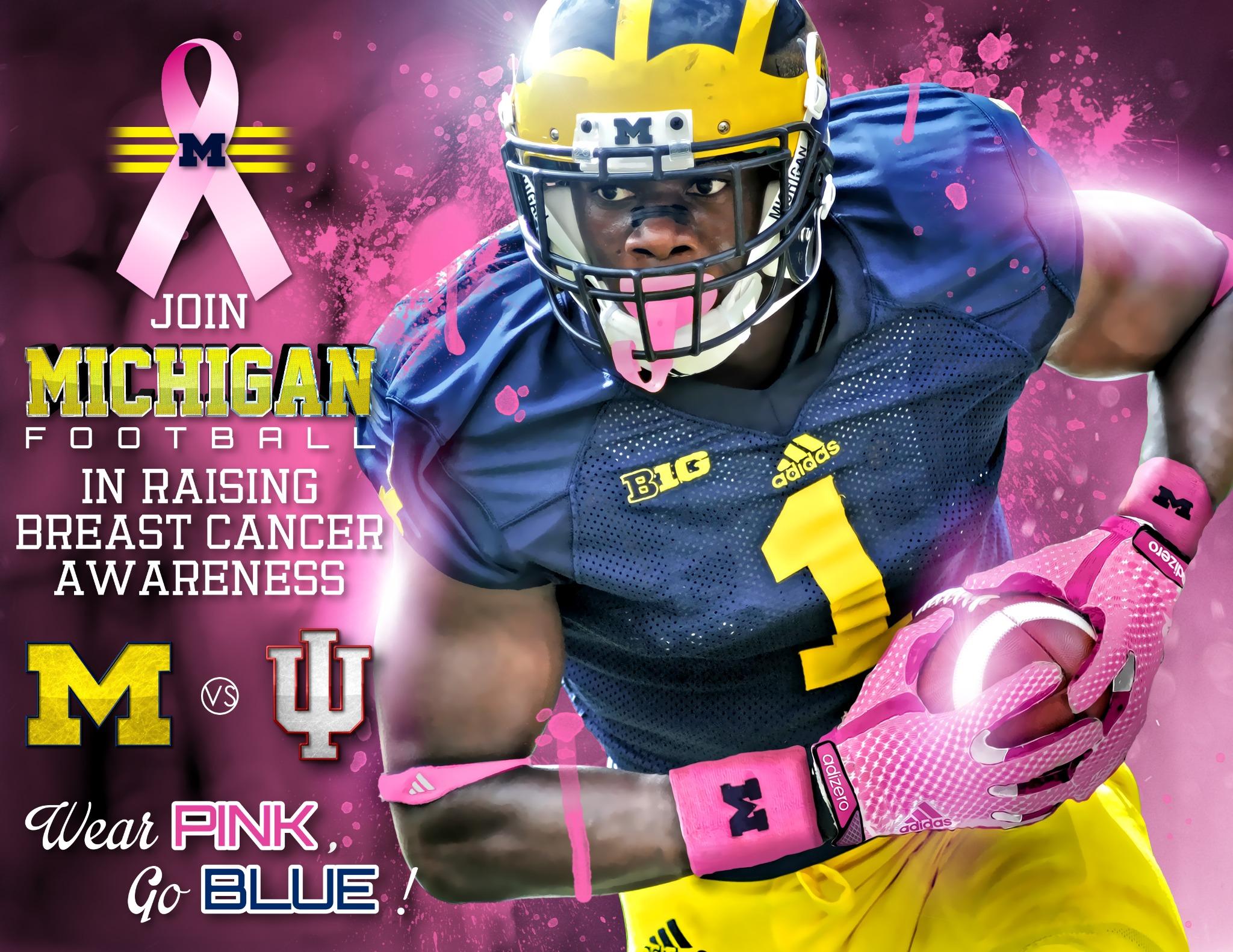 they'll be wearing a new version of the pink gloves. I have not seen these anywhere on the internet. 
Also, Michigan will wear a non-Maize or White mouthguard for the first time. We're getting closer to touching the actual uniforms, people.
Here's the coaches gear that was posted recently