Argh, But All Right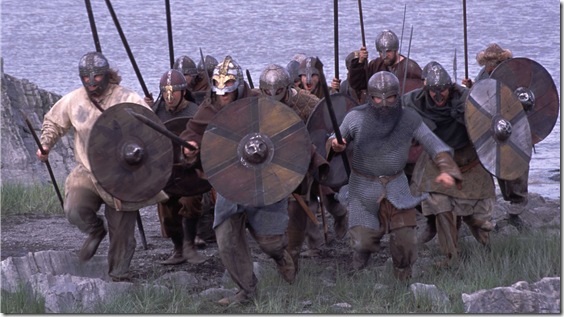 This is not a muppets post. I'm not even sure what this is since I don't think Michigan's had a team like this most recent edition of basketball since the blog's existed, and probably not since the 1997 football team went from "M stands for mediocre" to a national championship.
Expectations this year were on the floor, like "I hope they win ten games" on the floor, and they end it watching a runner to tie the defending national champions clang off the back rim. They swept Michigan State for the first time since 1997, breached Tennessee's reactor core, reached the second round of the NCAA tournament, and didn't bother to have a senior day. A friend kept saying he just wanted to keep seeing them play basketball, and that's about right, and when's the last time you could say that about Michigan anything?
The team is hereby awarded the above image of slightly silly looking Vikings charging headlong to glory. Denouement Monday.