Buckeye commit Tyler Green was in Ann Arbor yesterday with some teammates for the UM Football camp.
He decided it would be good to wear all OSU gear and throw up the "O" on the field.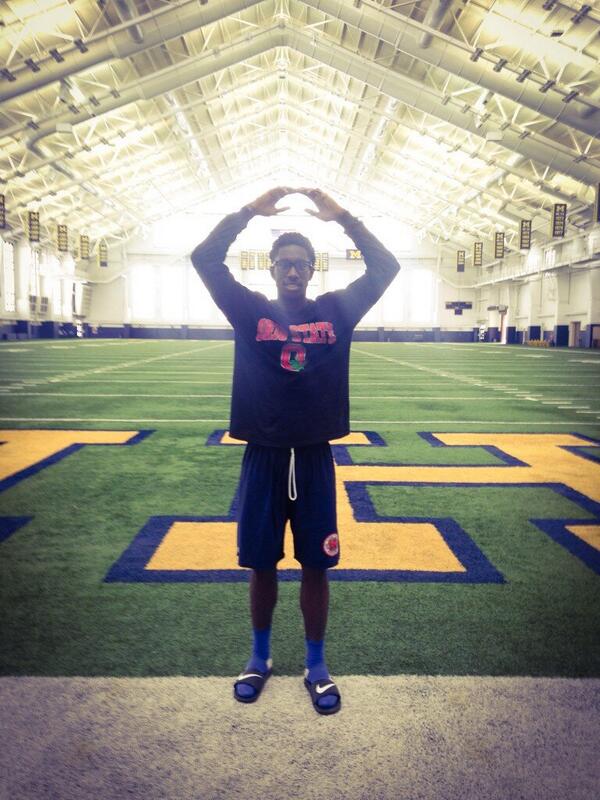 Love the guts to do this, but also can't wait for Canteen to blow right by him for a TD!!
Some of the comments are funny too:
Based on what is on Rivals I am surprised OSU made him an offer. 3 star rating, mid level Rival ranking and he isn't nationally ranked. For the position he actually is on the small side. His stats are nothing special. I didn't see anything spectacular in his film.