Tom Brady Reaffirms GOAT Status
Sure, there's the five Super Bowl wins, the four Super Bowl MVP awards, three league MVPs, 13 Pro Bowls, 27-10 postseaon record, etc, etc. 
And now this cherry on top.....
Story of Brady in a chugging contest with his teammates;
http://ftw.usatoday.com/2018/03/tom-brady-chug-beer-colbert-video-late-show-patriots-teammates-diet-nfl
"It was unbelievable," Hoyer continued. "And he slams the mug on the table and puts both fists in the air. He walks away with a look on his face that said, 'You really thought you were going to beat me on this?' The place went nuts."
Of course, he easily put Colbert to shame....
Nobody can chug a beer like #TomBrady #LSSC https://t.co/xu1hmPJ2XL pic.twitter.com/fnEW9NHnBC

— The Late Show (@colbertlateshow) March 13, 2018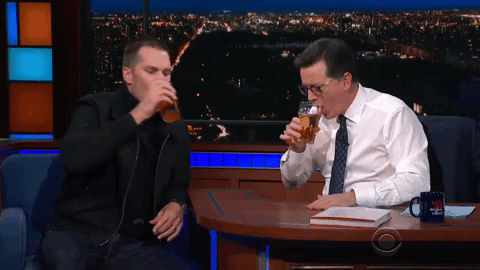 Edit: I should have started with the story about the team chugging contest instead of that wimp Colbert. Fixed.