This Week's Obsession: Beilein-Shakalaka
THIS ARTICLE HAS A SPONSOR: It's Nick Hopwood, our MGoFinancial Planner from Peak Wealth Management. We're going to act like kids in this article but first some seriousness: I had a big health scare recently and I'm talking to Nick now because we were not ready for things to go pear-shaped, and also I have two kids and if everything goes just fine I really wasn't preparing correctly for their futures.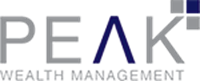 Anytime you've got a financial question, let Nick know. And when you're ready to figure out how you're going to plan your retirement and pay for your kids' college when you just got done paying for your own, don't wait to do something about that.
Legal disclosure in tiny font: Calling Nick our official financial planner is not intended as financial advice; Nick is an advertiser who financially supports MGoBlog. MGoBlog is not responsible for any advice or other communication provided to an investor by any financial advisor, and makes no representations or warranties as to the suitability of any particular financial advisor and/or investment for a specific investor.
-------------------------------
The Question:
An exercise shameless stolen from someone who shamelessly stole it from someone else:
You're playing NBA Jam and have to pick 3 #badgers from the Bo Ryan era. Who ya got?

(Stole this from @tedvid)

— Phil Mitten (@hoopsmarinara) March 13, 2018
You get to pick three Beilein-era players for your NBA Jam team (two starters, one sub). As a bonus, you get to pick an unlockable player from the pre-Beilein era. For those unfamiliar with NBA Jam, this video should give you an idea of what we're looking for here—there's a strong emphasis on athleticism, dunking, outside shooting, blocking, and shoving other players to steal the ball.
-------------------------------
Seth: My favorite part about this topic is that there is a non-zero chance one of our readers can actually reprogram an NBA Jam rom for us.
Alex: There are eight stat categories: speed, 3pt, dunk, pass, power, steal, block, clutch.
Ace: I'm taking Caris/Stauskas/McGary/Rice, fwiw.
slackbot:
[ED: We've been programming secret auto-replies into our group IM system. If we trip a keyword, slackbot will interject itself. –seth]
David: Wait...is this a thing? I was at lunch.
BiSB: /WAITING FOR PLAYER DAVE. HIT 'A' TO START.
David: Let me plug in my Game Genie first.
Brian: This should be a draft.
Seth: Our readers do love it when we draft fantasy teams.
Ace: …he said, after I got halfway through my writeup.
Brian: Ok never mind.
Alex: I think a draft would be sensible as well.
Sorry, sorry I'm tryi--
Brian: Ace can go first because he's upset.
David: How many ppl are involved?
Ace: I'm always the bad guy.
/giphy diva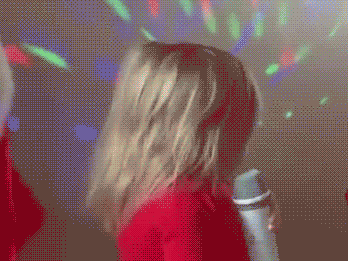 ty giphy
David: OH MAN
Seth: I'm sure that has nothing to do with how you sit in your lair and giggle all the time.
Ace: I actually am working in the basement right now.
Alex: I don't really know where I would put this in the post, but would like to mention it: Stella's in Grand Rapids—a whiskey bar with probably the best burgers in the city—has an arcade section with the OG NBA Jam game. It's as great as it sounds. Shout-out to Stella's.
@adam Catch me at Stella's sometime to get that work from the Stockton-Malone Jazz.
Seth: Our house rule was you couldn't take the Jazz.
Alex: That was just the first team that came to mind - I was going to be courteous and let him use the Pistons. I guess I'll go with the Hardaway-Mullin Warriors. I DON'T PLAY WITH THE STACKED TEAMS IN 2K I SWEAR!
Seth: Draft order:
Seth: I really didn't want to go first damn my eyes.
RULES: It's a snake draft, 3 rounds of Beilein players only, and a fourth round for a secret unlockable character.
BiSB: Then the 4 unlockable players are all in the 4th round Deal?
Seth: YES
Ace: cool
David: fair
BiSB: Seth, Venric Mark is waiting...
[After THE JUMP: HE'S ON FIIIIIIRRRE!]
-------------------------------------
SETH: ROUND 1, PICK 1: MITCH MCGARY
We only got full McGary for a moment, but if there was ever a Beilein player more perfect for NBA Jam I know not of him. You need a shot blocker and rebounder with mad dunks who can also blast a dude off the ball or pick your pocket. Also if your quarter falls off the cabinet there's a non-zero chance he'll bust out of the CRT and dive after it.
ACE: ROUND 1, PICK 2: NIK STAUSKAS
A strong first selection. McGary was second on my wish list to Stauskas, another player who's perfect for NBA Jam. The dude is a living "he's on fire" with extra clutch to go around, plus he can pass and handle like a point guard while playing with the size of a wing. He's not a great defender, granted, but we're talking about one of the most competitive guys who's come through the program—he won't have a problem shoving guys and taking the ball.
slackbot:
ALEX: ROUND 1, PICK 3: TREY BURKE
That's consensus National Player of the Year Trey Burke. I don't want to hear anyone else talking about clutch while Burke is a part of this draft pool. If only one player gets 10/10 in the clutch ranking, it's him - just ask Bill Self or Keith Appling. He's also going to grade out well in Speed, 3-Point, Pass, and Steal ratings. Trey's the GOAT, don't @ me.
BISB: ROUND 1, PICK 4: GLENN ROBINSON III
See, the thing about NBA Jam that a lot of people forget about is the dunking.
DAVID: ROUND 1, PICK 5: DJ WILSON
Ace advised everyone to look at "athleticism, dunking, outside shooting, blocking, and shoving other players to steal the ball." So...yep. Also, with every shot made, his hair gets bigger and his shorts get shor...no, just the first one.
Ace: Good thing Jordan Bell isn't in this draft.
David: I think Brian has gone '03 Minnesota Vikings...
BiSB: Someone tweet Potato and tell him his father is up.
David: the bummer is...he also has the following pick...maybe he's on that one, now.
BRIAN: ROUND 1, PICK 6: MOE WAGNER
Shove shove shove, German at you, threes on your face, fairly good at steals. Clutch? 27 at Breslin. Yeah. Threes on your face! He's on fire! Banana pants!
David: I was hoping for the Wilson-Wagner combo...damn you Brian
BRIAN: ROUND 2, PICK 1: ZAVIER SIMPSON
A perfect example of a game a video game like this turns into a god, Simpson's maximum quickness and steals means that he's just here to grab the ball from you on the inbounds and toss it to Wagner. Also: no free throws in NBA Jam.
Ace: Way too early for a guy who doesn't do in-game dunks.
BiSB: And there are no steals on inbounds in NBA Jam.
David: in-game lay-ups.
Seth: There are a lot of jump shots though.
Ace: I sent Brian video and he still did this.
I love Z. Awful NBA Jam player.
Brian: I'll do better when we do the Terraria draft.
Seth: I would like to see someone try to program some of Z's "layups" into NBA Jam animations.
Ace: Just port over the grenade-throwing animations from Call of Duty.
Seth: Anyway I think Brian has made up for picking North Carolina in his bracket now.
Brian: I steal the ball and shoot threes, that's how I NBA Jammed.
Ace: David please save Brian from himself.
Brian: I steal the ball and shoot threes.
I'm on fire.
it's your turn now.
EXCEPT IT'S STILL MY TURN.
DAVID: ROUND 2, PICK 2: CARIS LEVERT
I was debating between a couple of guys, but Baby Durant does it all. Not super flashy, but he's long, can shoot, enough defense, and handled the ball a ton. Also, who is trapping in 2v2 when the next pass is an alley-oop?
Brian:
Ace: I want it on record that was initially a typo and it was so much better that way. It was like a Zavier Simpson transition three-pointer.
Seth: :fire"
BISB: ROUND 2, PICK 3: DERRICK WALTON
42% three-point shooter, good ball-handler through contact, and a guy who can get his own shot, which is important because there are only two dudes out there. This is post-Maverick-Morgan Walton, of course, as I need someone who will shove a sumbitch through a wall.
ALEX: ROUND 2, PICK 4: TIM HARDAWAY, JR.
Timmy's dad is a pretty good NBA Jam player, but Junior has way more bounce than his pops. Tim - Beilein's best NBA player - was overshadowed somewhat by GRIII when it came to highlight dunks, but he can throw it down. Add in the streaky 3-point shooting and you've got a great NBA Jam guy.
David: Senior? Does his hat come along, too?
Seth: Amazing how many of these guys are already in the game.
ACE: ROUND 2, PICK 5: JORDAN MORGAN
Dunks. Defense. Rebounding. Salt.
SETH: ROUND 2, PICK 6: MANNY HARRIS
No Beilein to argue with in this game. Just steals and dunks and an incredible assist rate. Doesn't need to shoot because he'll just be swiping your ball and setting up McGary.
SETH: ROUND 3, PICK 1: JORDAN POOLE
Wait for it...
Ace: Fuuuuuuuuuuuuuuuuuuuuuuuuuuuuuuuuuuuuuuuuuuuuuuuck you.
Seth:
I'd already taken my big! What were you thinking?
Ace: I mean there are a few options including Darius Morris and…
ROUND 3, PICK 2: MUHAMMAD-ALI ABDUR-RAHKMAN
Enjoy fighting over the scraps. I'll admit wanting Poole, maybe quite desperately, but that was assuming the main guys were off the board. MAAR can finish, shoot, and play defense, plus the whole stone-face thing has to up his clutch rating.
slackbot: Eat MAARby's
Seth: I thought about Darius Morris. Then I remembered how much shoving is involved in this game versus opportunities for assists.
Ace: GTFOMC
Seth: That I liked. He was also the first in the line of Beilein point guards to go ham in response to someone calling him soft…
Origin of 'The Butterfly' Big Ten Network analyst Tim Doyle has taken to calling Morris "The Butterfly" because the sophomore point guard seems like he's coming out of a cocoon this season.

An odd nickname, for sure, but Morris knows all about it.

"Aww, yeah, I heard about it," Morris said. "It's fine with me. I'm just appreciative he knows my name and took the time to give me a nickname. I'm just appreciative for it."

Morris said he first heard about it from his mother, Robin, earlier this season.

"I was like 'Whoa,'" Morris said. "I didn't really know what to say. I was like, 'Mom, that's cool.'
Except he did it with free throws. "Butterfly" was kinda accurate.
slackbot:
Seth: What'd I say?
Free throws?
David: I'm assuming 'sawft'
Ace: Butterfly
oh, right. soft.
slackbot:
David: you did it again
Ace: I'm aware.
Seth: No joke when I wear my Michigan basketball 2016 heads shirt my daughter points to Donnal and says "He's got soft hair."
ALEX: ROUND 3, PICK 4: EKPE UDOH
Sure, his Michigan career was short-lived, but you couldn't pick a better shot-blocker than Ekpe Udoh. At Michigan, he ranked 20th nationally in block rate, was in the Top 15 in both of his seasons at Baylor, and then was picked in the lottery. He's had an interesting journeyman pro career, eventually playing pro ball in Turkey and becoming one of the best players in the European leagues - he's now back with the Utah Jazz and is a favorite of the analytics-minded types who value individual defense. Since I went with an awesome guard and a threes-and-dunks guy with my first two picks, I needed a guy who can block shots and rebound and Udoh fits the bill.
BiSB: ROUND 3, PICK 4: JON TESKE
Who would be the Platonic Ideal of an NBA Jam gigantic freaking rim defender? Isaac Haas. Well, I seem to remember Teske stealing his soul and dunking it with great violence nary two week ago.
David: Round 3, Pick 5: DARIUS MORRIS
Get. The F***. Off. My. Court. This was also planned in like Round 1. @brian: Anthony has requested LLP with Smot.
Ace: Dakich/Donnal coming up
BRIAN: ROUND 3, PICK 6: UH... TIM HARDAWAY JR
...is still on the board and nobody else is, so him.
David: He's also already been chosen. Unless Alex took me seriously...
Brian: Dammit alex follow the format
Ace:
BRIAN: ROUND 3, PICK 6: JON TESKE
Also this pick is going to look amazing once Teske shaves off ten pounds next year and grows a mohawk.
David: ALSO ALREADY BEEN TAKEN!
Ace: Dude. Is this a bit?
BRIAN: ROUND 3, PICK 6: ALSO ZAVIER SIMPSON
David: :fire"
Brian: Lookit those two little guys running around together adorbs!
Ace: Spike is right there! THE guy for your inbounds stealing strategy!
BRIAN: ROUND 3, PICK 6: JAMAL MASHBURN
ROUND 3, PICK 6: SURE, ZACK NOVAK
Yeah, him.
ROUND 4, PICK 1 SECRET UNLOCKABLE: AVERY QUEEN
Just because it would be hilarious to see him running around next to Teske.
Ace: YES.
DAVID: ROUND 4, PICK 2 SECRET UNLOCKABLE: AIR GEORGIA
Ace: From an aesthetic perspective we could not be off to a better start to this round.
Brian:
Ace: Also Petway is just a great NBA Jam pick.
BISB: ROUND 4, PICK 3: GERALD FORD
Go ahead. Shove an offensive lineman who happens to be THE PRESIDENT. See what happens.
Seth: He'd probably trip (sorry, politics, sorry!)
ROUND 4, PICK 4: SECRET UNLOCKABLE: GLEN RICE
Every time he scores in NBA Jam, a Sarah Palin soundbite gets played.
ACE: ROUND 4, PICK 5: SECRET UNLOCKABLE: SOMEHOW CHRIS WEBBER IS AVAILABLE
We're already in fantasy world, guys. You're allowed to pick the Fab Five. In this case, I'll take the guy who was really good IN ACTUAL NBA JAM, let alone any sort of imaginary college version.
Brian: The catch is it's impossible to unlock Chris Webber. And even if you do you can't select him.
Seth: If you hack around that, the other four show up and root against you.
Ace: Haters gonna hate. Webber's gonna dunk.
Brian: Actually Chris Webber is my favorite ex-Fab Five member because he shuts up and sits in a suite far away from a camera when Michigan makes the Final Four instead of re-litigating something I stopped caring about 20 years ago.
Ace: I like him because of that and the dunking. We're going to need an "absurd omissions" section as soon as Bryan eventually gets his pick in.
Brian: George Clinton was an unlockable.
Ace: Beilein would approve!
Brian: Avery Queen is very much in the spirit.
Ace: Beilein would approve less.
Brian: Also I want someone to pick Dom Ingerson Nude And Emerging From A Lake
Ace: seth seth SETH SETH
Seth: Sorry I already chose one long ago that will give me super bonus points with Craig Ross and Greg Dooley, and will get Ant mad because everyone who played basketball before 2004 is no better than your dad.
The thing is unlockable characters aren't supposed to be the ones you play the game with. They're supposed to break the game—to introduce a variable so unlike the rest of it that it makes it feel new again. The best would gall your parents and get the developers hauled before a subcommittee directed by Tipper Gore. C-Webb is the ultimate NBA Jam Michigan player, but not the ultimate unlockable character. That would be...
SETH: ROUND 4, PICK 6 (SECRET UNLOCKABLE): RON KRAMER
He's the least Beilein player who ever lived, including everyone else's players. He's rendered in black and white. Speed? 6. Three-pointers? Don't exist. Pass? Hah. What Kramer does is if you come near his hit box, you die like Megaman. If you try to dunk on him he will end you. If you piss him off in the Genesis version he'll lay into you with the raunchiest curse technologies available to postwar America.
i'd have him wear 87 but keep the shiner [via UM Bentley]
Ace: You could've accomplished most of this with Tractor Traylor, though possibly not the last bit, and shattered a backboard or two.
Seth: 1950s swear words, Ace! Also I don't want my game to suddenly lock up, remove all the banners, and go into Amaker mode for most of a decade.
Ace: MOST OBSCENELY GLARING OMISSIONS THAT BRYAN WILL PROBABLY CHOOSE FROM: Cazzie Russell, Gary Grant, Roy Tarpley, Jalen Rose, Rudy T, Antoine Joubert, Jimmy King. I was going to pick Tarpley or Grant until Webber dropped.
Seth: Bill Buntin, Oliver Darden.
Ace: SECOND-WORST JOKE-PICK OMISSION: JC Mathis.
Brian: Mark Schlissel.
Ace: First remains Nude Dom Ingerson.
Brian: I want to see a 16-bit Schlissel dunk on Dave Brandon.
slackbot: quit drinking and go to bed
Seth: Al Glick would be amazing. He's in the background all game and then punch in the Konami code and he stands up, flings the chair into the student section, dons a headband.
Alex: Hey I picked the guy who put the program on his back and led them to their only national title - shooting 52% from three that season. And then there's the Sarah Palin thing.
Ace: No arguments with that pick here. Especially if the arena is in Anchorage.
Alex: Trey-Tim-Ekpe (Rice) is stroooooong.
Ace: MAAR-Stauskas-Morgan (Webber) is close but that may be the squad.
slackbot: Eat MAARby's
Seth: Uh, Mitch-Manny-Poole (Kramer)?
Ace: I'm calling him Rahk from now on. Manny is not a good NBA Jam guy. Not a great athlete, not a great shooter, not a great defender. I don't know how seriously to take your last two picks.
Sorry, P--le would be fine. Harris and Kramer I don't get.
Seth: Teske went too so I'm choosing to believe we will keep these for posterity, and anyway now I really want to program Kramer into this game. Like I explained, unlockable players is about fun.
Also this quote from Jeff Mortimer:
"Kramer played both sports about the same way; with a saucy, headlong physicality that occasionally spilled into brutality."
Ace: Mitch is about to meet a very unfortunate end. Big Puppy doesn't care who he runs into.
BiSB: You know who would have been great in NBA Jam? Charles Matthews. You can't lose your dribble or travel.
David: And we already covered the lack of FTs.