This Week's Obsession: Beilein-Shakalaka
THIS ARTICLE HAS A SPONSOR: It's Nick Hopwood, our MGoFinancial Planner from Peak Wealth Management. We're going to act like kids in this article but first some seriousness: I had a big health scare recently and I'm talking to Nick now because we were not ready for things to go pear-shaped, and also I have two kids and if everything goes just fine I really wasn't preparing correctly for their futures.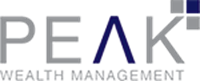 Anytime you've got a financial question, let Nick know. And when you're ready to figure out how you're going to plan your retirement and pay for your kids' college when you just got done paying for your own, don't wait to do something about that.
Legal disclosure in tiny font: Calling Nick our official financial planner is not intended as financial advice; Nick is an advertiser who financially supports MGoBlog. MGoBlog is not responsible for any advice or other communication provided to an investor by any financial advisor, and makes no representations or warranties as to the suitability of any particular financial advisor and/or investment for a specific investor.
-------------------------------
The Question:
An exercise shameless stolen from someone who shamelessly stole it from someone else:
You're playing NBA Jam and have to pick 3 #badgers from the Bo Ryan era. Who ya got?

(Stole this from @tedvid)

— Phil Mitten (@hoopsmarinara) March 13, 2018
You get to pick three Beilein-era players for your NBA Jam team (two starters, one sub). As a bonus, you get to pick an unlockable player from the pre-Beilein era. For those unfamiliar with NBA Jam, this video should give you an idea of what we're looking for here—there's a strong emphasis on athleticism, dunking, outside shooting, blocking, and shoving other players to steal the ball.
-------------------------------
Seth: My favorite part about this topic is that there is a non-zero chance one of our readers can actually reprogram an NBA Jam rom for us.
Alex: There are eight stat categories: speed, 3pt, dunk, pass, power, steal, block, clutch.
Ace: I'm taking Caris/Stauskas/McGary/Rice, fwiw.
slackbot:
[ED: We've been programming secret auto-replies into our group IM system. If we trip a keyword, slackbot will interject itself. –seth]
David: Wait...is this a thing? I was at lunch.
BiSB: /WAITING FOR PLAYER DAVE. HIT 'A' TO START.
David: Let me plug in my Game Genie first.
Brian: This should be a draft.
Seth: Our readers do love it when we draft fantasy teams.
Ace: …he said, after I got halfway through my writeup.
Brian: Ok never mind.
Alex: I think a draft would be sensible as well.
Sorry, sorry I'm tryi--
Brian: Ace can go first because he's upset.
David: How many ppl are involved?
Ace: I'm always the bad guy.
/giphy diva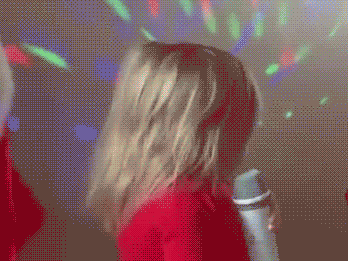 ty giphy
David: OH MAN
Seth: I'm sure that has nothing to do with how you sit in your lair and giggle all the time.
Ace: I actually am working in the basement right now.
Alex: I don't really know where I would put this in the post, but would like to mention it: Stella's in Grand Rapids—a whiskey bar with probably the best burgers in the city—has an arcade section with the OG NBA Jam game. It's as great as it sounds. Shout-out to Stella's.
@adam Catch me at Stella's sometime to get that work from the Stockton-Malone Jazz.
Seth: Our house rule was you couldn't take the Jazz.
Alex: That was just the first team that came to mind - I was going to be courteous and let him use the Pistons. I guess I'll go with the Hardaway-Mullin Warriors. I DON'T PLAY WITH THE STACKED TEAMS IN 2K I SWEAR!
Seth: Draft order:
Seth: I really didn't want to go first damn my eyes.
RULES: It's a snake draft, 3 rounds of Beilein players only, and a fourth round for a secret unlockable character.
BiSB: Then the 4 unlockable players are all in the 4th round Deal?
Seth: YES
Ace: cool
David: fair
BiSB: Seth, Venric Mark is waiting...
[After THE JUMP: HE'S ON FIIIIIIRRRE!]
-------------------------------------