Preview: Indiana
THE ESSENTIALS
WHAT
Michigan (13-10, 6-5 B1G) at
Indiana (16-7, 6-4)
WHERE
Assembly Hall,
Bloomington, Indiana
WHEN
1 pm ET, Sunday
LINE
Indiana -8 (KenPom)
TV
CBS
PBP: Kevin Harlan
Analyst: Clark Kellogg
THE US
Michigan has won just twice in Assembly Hall since the 1989 championship season, and they'll still be without the services of Derrick Walton this time around, though his prognosis has ever so slightly improved:
Walton, who has missed the last three games because of a foot injury, could return this season — a potential upgrade from last week, when coach John Beilein said that Walton would be out for "the foreseeable future" because of an injury compounded by a turf-toe issue. ...

"He's in that (walking) boot and when he can walk pain-free again, then we'll start looking at it. We're doing therapy in the pool and different things with him. We're very hopeful he can return at some point this year," Beilein told reporters Saturday.
Hooray.
THE STAKES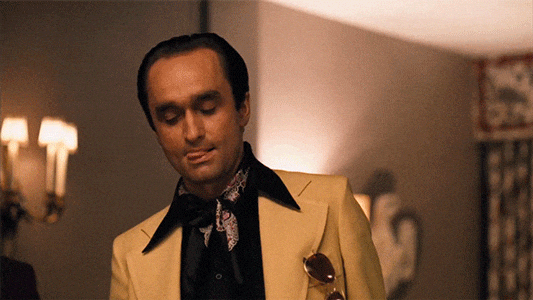 THE LINEUP CARD
Projected starters are in bold. Hover over headers for stat explanations; I've switched over to conference-only stats for %Min and %Poss now. The "Should I Be Mad If He Hits A Three" methodology: we're mad if a guy who's not good at shooting somehow hits one. Yes, you're still allowed to be unhappy if a proven shooter is left open. It's a free country.
Pos.
#
Name
Yr.
Ht./Wt.
%Min
%Poss
SIBMIHHAT
G
11
Yogi Ferrell
Jr.
6'0, 178
93
21
No
Dangerous outside shooter and great distributor.
G
4
Robert Johnson
Fr.
6'3, 195
64
19
No
Sharpshooter takes half his shots from 3-pt. A bit turnover-prone.
G
1
James Blackmon
Fr.
6'4, 190
69
26
No
Excellent shooter, good athlete, can help on boards. Dealing w/ ankle injury.
F
5
Troy Williams
So.
6'7, 206
68
25
Very
Outstanding athlete, solid finisher and rebounder, not a shooter.
F
30
Collin Hartman
So.
6'6, 210
62
13
No
Low-usage stretch F hitting 59%(!) of threes in B1G play.
G
2
Nick Zeisloft
Jr..
6'4, 205
49
14
No
Almost exclusively a 3-pt shooter, hits 41% of them.
F
25
Emmitt Holt
Fr.
6'7, 215
33
14
Very
Low usage. Solid rebounder who tends to finish his chances at rim.
G
22
Stanford Robinson
So.
6'4, 193
31
20
Very
Slasher who hits just 38% of twos and is 0/9 from three on the season.
THE RESUME
Indiana looked pretty solid in nonconference play, beating #28 SMU and #18 Butler before taking #23 Georgetown to overtime; their loss to #11 Louisville was quite understandable, not so much a defeat at the hands of #125 Eastern Washington in Assembly Hall.
In Big Ten play, it's been all about the home/road splits: they're 4-0 in Assembly Hall and 2-4 away from it, with the road wins coming against Nebraska and Illinois. They've dropped three of their last four, though the most recent game, a road blowout at Wisconsin with James Blackmon Jr. sidelined due to an ankle injury, is hard to hold against them.
[Hit THE JUMP for the rest of the preview.]
THE THEM
Yogi Ferrell has help now, which is rather frightening. Ferrell, of course, is the former high school All-American who had to carry the Indiana offense last season, and he managed to improve his efficiency while bearing a huge scoring load. He's been impressive once again this season, hitting 40% of his threes while effectively running the offense.
Unlike last year, Ferrell has shooters around him, headlined by blue chip freshman James Blackmon Jr., the one-time Michigan recruit who's connecting on 41% of his triples. Blackmon is also an impressive athlete who chips in a surprising amount of help on the defensive boards. While he missed the Wisconsin game with an ankle injury, he's expected to play tomorrow.
Fellow freshman Robert Johnson doesn't use nearly as many possessions as his fellow backcourt mates, but he's been the most efficient scorer, shooting 53% inside the arc and 42% beyond it. Junior Nick Zeisloft, who's attempted 98 threes and just 12 twos, is a 41% three-point shooter off the bench.
Troy Williams remains a spectacular athlete whose basketball production mostly relies on his ability to jump out of the building. He's developed a little more of an off-the-dribble game, but he's still a guy who does most of his work rebounding and finishing at the rim. He's easily the team's most productive rebounder.
The Hoosiers are quite undersized up front with Hanner Mosquera-Perea sidelined by a knee injury. 6'6" stretch "big" Collin Hartman has manned the five of late; he's been on a tear from beyond the arc (13/22 in conference play) and he hits the offensive glass well, but he's a non-factor on the defensive boards and a poor finisher. 6'7" freshman Emmitt Holt, who's not a three-point threat, gets a fair amount of time and fits the more traditional big man statistical profile.
THE TEMPO-FREE
We've got enough of a sample size that these stats are now conference-only.
Similar to the Iowa matchup, Michigan faces a foe with an impressive offense and a porous defense. The Hoosiers are eighth nationally in 3P% while taking a high number of attempts, and that's the main driver of their impressive offensive efficiency; they've been pretty average inside the arc in Big Ten play and don't get to the line much.
The defense, by Alex's numbers, is the worst in the conference:
Updated Big Ten rankings after this set of weekday games. Oh, Michigan :( pic.twitter.com/X5gEuhWhp8

— Alex Cook (@alexcook616) February 6, 2015
Big Ten opponents have shot a hair under 55% inside the arc, placing IU dead last in the conference, and the Hoosiers compound matters with their inability to force turnovers.
THE KEYS
Feed the... post? Is that what it's called? Yes, the post. For once, Michigan has a distinct size advantage on the interior. It's definitely worth seeing if Collin Hartman can handle Ricky Doyle posting up on the block; while Doyle's been quiet of late, that baby hook of his should be effective if he can establish position down low.
Stick to shooters. IU is usually going to have four very good three-point shooters on the floor. It'll be huge for Zak Irvin and Aubrey Dawkins to stick with Troy Williams—the lone non-shooter but a devastating finisher—as he cuts to the hoop; Michigan can't afford to help off the others if Irvin/Dawkins get beat. This is almost certainly not the game to try to revive the zone defense that got obliterated by Iowa.
Pay the refs. Gotta offset the Assembly Hall juju somehow.
THE SECTION WHERE I PREDICT THE SAME THING KENPOM DOES
Indiana by 8.
This is not an ideal time for a reeling Michigan squad to play in what's been a house of horrors for them since I was in diapers.
ELSEWHERE
UMHoops preview. Maize n Brew Q&A with Crimson Quarry. Crimson Quarry preview. Inside The Hall preview.