Dave Brandon appreciation thread
For all the unwarranted criticism he gets around here, Dave Brandon is an exceptional human being.
He donated more than 4 Million dollars to build Mott Children's hospital, and contributed to the Michigan Stadium renovation fund before he even took the office.  He earned the Distinguished Alumni Service Award in 2007, The Bennie Oosterban Award for Service, Dedication and CEO Coach of the Year in 2008.  He raised 3 sons and a daughter, and "enjoys spoiling" his 7 grandkids.  
He took a 3 Million Dollar pay cut to take over an athletic department that was hemorhaging credibility like a stuck pig.  He was tasked with cleaning up his predecessor's disastrous 3,5,7 win football hire and a basketball team that after finally breaking into the tournament seemed to be sinking back into mediocrity at 15-17.
Brandon provided strong leadership and a stronger backhand through one of the darker(albeit ridiculous) chapters in Michigan football history.
He hired a coach who immediately breathed life into a program on the ropes.  That coach took a 5 win/yr team to an 11-2 record and a BCS bowl win. 
There have been some disappointments since then of course, but think where the program would be if that injection of credibility hadn't have happened.
He hired this man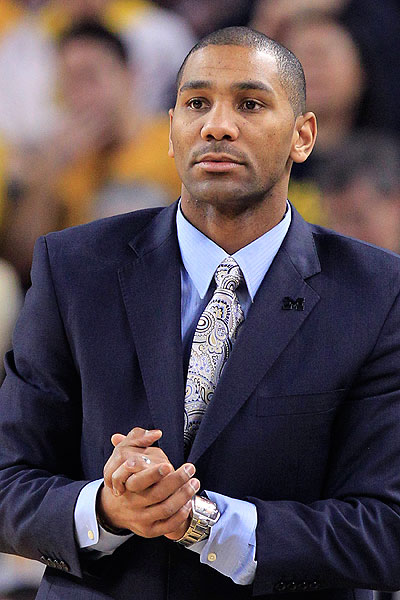 And this man
Who have helped bring Michigan to the Championship game and the Elite Eight a year later.
He took this guy from the Ravens(and paid him)
And this guy from the 'Tide
(folks around these parts seem a little excited about that one)
He oversaw the rebuilding of Crisler Arena
which continues to help land elite recruits.
I think it is a fair assumption that Brandon has done more for Michigan athletics and the world at large than 99% of us on the board, a fact that can get lost in petty vendettas and very real differences of opinion.
In this man's opinion, Brandon has made very real sacrifices and deserves a great deal more respect than he gets on this board.