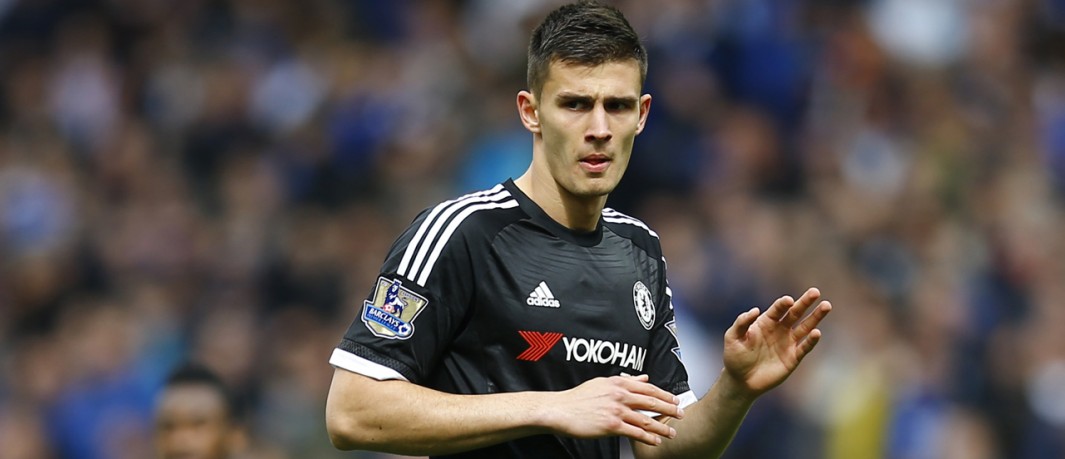 USA 2022: Defense, Goalie, Guess
Previously: Attackers, Midfielders.
CENTER BACK
The top end here is slightly wobbly with Brooks's injuries and Miazga's club situation but there are a lot of bullets in the chamber here and thing should be more or less fine.
John Brooks (29), Wolfsburg. Injury-prone but still a first choice starter at a large-ish Bundesliga club and worthy of a big transfer fee. Brooks missed a large majority of last season with a knee injury; even when on the field he is in the mode of a promising defender in almost any sport where he looks spectacular for a while and then turns into a puddle of recriminations. To wit: a rusty Brooks's first appearance post-injury ended just 29 minutes in after one of those games where you're already on a yellow and the ref makes the "no more!" hand signal at you.
Brooks is big and fast and usually good and will hopefully spend the next few years healthy so he can refine the rough spots out of his game.
Matt Miazga (26), Chelsea. Technically still on Chelsea's books but Chelsea does the "I'm playing Football Manager" thing where you buy half the young talent in the world and loan it out annually. Despite his status as a mainstay for a middling club in the Dutch top flight he's unlikely to break through in London just yet, if ever. He's not amongst the 25 players heading to Australia for a friendly. Chelsea's weird coaching limbo doesn't help.
Hopefully he gets a loan to that gets him into one of the top four leagues in Europe. He seems to have earned it, and his time in the Dutch league has made him sort of Dutch:
You're sleeping on Matt Miazga's line-splitting passes. You just are. pic.twitter.com/krnaiKkLI2

— Joseph Lowery (@joeInCleats) June 10, 2018
If the US is going to be a possession team ever they need that ability on their back line.
This year's goal is to get a loan with an option to buy to a team in a good league and GTFO of Chelsea. He's already done enough with Vitesse to be a default starter with the USMNT.
[After THE JUMP: palpbable-ish outside backs]
Tim Parker (29), NYRB. This generation's Jay DeMerit.
Also, here are basically the pros and cons of Tim Parker's game in one clip pic.twitter.com/epAU0OPnCN

— Bryan Rice (@bricey16) June 10, 2018
Parker was impressive in the recent string of friendlies, starting in the 1-1 tie against France and not looking out of place against some of the best attacking talent in the world. He's an established MLS starter who's been first-choice for Vancouver and NYRB for the past four years after a long college career and is thus a safe bet because he's probably going to be an MLS starter for the duration of his career at this point. Upside? Not so much. Downside? Not so much.
Erik Palmer-Brown (25), Manchester City. Moved for free so this is a low cost swing for Manchester City and not indicative that he's a huge prospect. He's a bit behind Miazga, now just embarking on the same career move with a loan to an Eredvisie team. For all the hype he's barely seen the field with a first team save some injury starts with Sporting KC when he was very young—they did not go well. Did get on a couple Best 11 teams after the most recent U20 World Cup.
Cameron Carter-Vickers (24), Tottenham. CCV has been a mainstay with the youth national teams and started getting full call-ups during this interregnum. Your correspondent thinks he was physically ahead for much of his career and is starting to fall back as he hits his ceiling while others in his cohort continue improving; he was notably ineffectual with the ball at his feet during the recent string of friendlies. On the other hand he's 20 and has 31 appearances in the English second flight, which the US is in no position to turn its nose up.
Justin Glad (25), RSL. Youth national team mainstay and modern-ish defender who's comfortable with the ball at his feet and has the range to play outside in a three-man backline. His main problem is his need to get on the beef machine. Large men can shove him aside too easily, and he had a period early this season with a lot of dorfs. Likely to be another guy with a boatload of starts, and since both of RSL's outside backs are in this post that familiarity might help all three.
OTHERS:  Auston Trusty (23) and Mark McKenzie (23) are already Philadelphia's starting central defense pairing at 19, and the Union has an average-ish goals allowed mark. Walker Zimmerman (29) will be another guy with an absolute ton of MLS experience by 2022. His former teammate Matt Hedges (32) also had a cup of coffee with the USMNT and defenders do maintain their peak longer than other players; he's been MLS Best 11 a couple times.
LEFT BACK
As per usual this is the shakiest spot in the pool, give or take striker. There's a reason it took one game for the first gent listed here to be everyone's first choice.
Antonee Robinson (24), Everton. Robinson turned in a couple impressive starts during the pre-World Cup friendlies and is an established starter in the English second flight at 20. Everton's sole left back at the moment is 33-year-old Leighton Baines, so Robinson could break through into an EPL first team. That would make him the most accomplished US left back... ever? Give or take Fabian Johnson's status as a fullback, probably.
Robinson recently got the second half in one of Everton's preseason friendlies and Everton twitter is all about him, for reasons similar to USA fans:
Here's some nice work by Antonee Robinson today vs Bury. #USMNT pic.twitter.com/YiLxdphsv4

— US Soccer News (@USoccerNews) July 19, 2018
Robinson has speed to burn and would give the US some fast-as-hell fullbacks.
Danilo Acosta (24), RSL. Starting for RSL at 20 isn't quite getting into the rotation in the EPL at 20 but it's not bad either. Acosta is doing that after an odd spell early in the year where he was on the bench while RSL got bombed that was apparently a maturity issue. Acosta is another youth national team veteran who came up more as a defensive midfielder and is still developing at a new position. 
Greg Garza (30), Atlanta. Garza's been on the fringe so far but should have more opportunities going forward as the depth chart clears in front of him, assuming he recovers from shoulder surgery. He seems to be the first option at LB for one of the most ambitious teams in MLS and 30 isn't out of the question at a spot that is, as usual, short of depth. His injury history is starting to get worrisome, and even as a younger player his athleticism was never a calling card.
OTHERS: Jorge Villafana (32) is meh at the international level and will be old but it's left back so the US might end up scrambling, as they do. In a similar vein, Damarcus Beasley (40) is an ageless vampire. It could happen! Brandon Vincent (28) is a slightly younger version of the MLS journeyman. On the other end of the spectrum, Chris Gloster (21) recently moved to Hannover after starting every minute for the U17s in their WC. Marco Farfan (23) is another guy who might break through in MLS; he has 14 Timbers appearances at 19.
RIGHT BACK
Tyler Adams is a possibility here.
Nobody has more hairstyles than Yedlin
Deandre Yedlin (29), Newcastle. As long as Yedlin is an established EPL starter unseating him will be a difficult task. After 34 starts and increasing appreciation from the local fanbase that's likely to be the case as long both he and Rafa Benitez are at Newcastle. Yedlin's offensive prowess hasn't developed as much as you'd hope after his first shockingly marauding appearances with the US; he's still a super-athletic and increasingly savvy outside back.
Brooks Lennon (24), RSL. Lennon is converting from pacy-but-fairly-one-dimensional winger to an outside back with RSL after Liverpool didn't work out and RSL had an injury crisis at RB. He's an excellent crosser...
Brooks Lennon ‍ pic.twitter.com/u03gtMrIE2

— JP Chunga (@JP_Chunga) July 15, 2018
...and deliverer of set pieces and could push his way into the picture. He's not as blazingly fast as Yedlin but he's not a pylon like late-career right-back-type-substance Graham Zusi. Now he just has to, you know, become a right back. So far so good.
Shaq Moore (25), CF Reus Deportiu. Moore's upward trajectory—six appearances in La Liga at 21, first cap before the WC—is somewhat blunted by Levante's decision to loan him to the second division in Spain. On the bright side, now I know that CF Reus Deportiu is nicknamed "the clockwork hazelnut." Moore should get a bucket of time with the tiny Catalan team, at least.
Julian Gressel (28), Atlanta United. Gressel's a weird one. He's German, for one, and also a four-year college player. He was MLS rookie of the year in 2017 after a five-goal, nine-assist season spent mostly as a winger and was mostly playing a fullback/wingback kind of thing before Nagbe got hurt; in his absence he's been playing as a box to box guy in a 4-2-3-1. Citizenship is the issue. Gressel's been here for five years but doesn't have a green card yet, apparently, and it takes three years to become a citizen even if you've married one. So the best case scenario is a Nagbe-esque cycle where he gets eligible a year or so before the World Cup. Get this guy a green card last year please.
OTHERS: Timmy Chandler (32) says he wants to get called in again, which no. GTFO. For the US Chandler is fullback who doesn't track back. Sergino Dest (21) is at Ajax, which is a good place to be, and that's about all that's known about him so far. Matthew Olosunde (24) is at Manchester United but is apparently exploring a move back to MLS.
GOALIE
With no established EPL starters in the pool for the first time in 20 years this is more wide open than usual. Much more wide open.
Zach Steffen (27), Columbus Crew. The USA's most recent U20 WC goalie, Steffen was absurdly good in that tourney and regularly turns in A+ saves in MLS. He's a Friedel-esque penalty stopper, too. 
His distribution kind of sucks—he semi-regularly dorfs it to the other team—but he'll grow out of that, right? USA fans should be rooting that he stays put since he's currently at a team that really wants to play it out of the back. FWIW, Championship side Bristol City reportedly just put in a $4 million bid for him, which is a large number for an MLS goalie. Tim Howard moved for about that much to Man U, albeit in 2003 when transfer numbers were less silly.
Tim Melia (36), Sporting KC. Okay yes this is a 32-year-old uncapped MLS goalie but he is the reigning goalie of the year in the league and has had a weird career in which he only got off the bench four years ago. If everyone except the next guy is in MLS, and Melia is still one of the best goalies in MLS... you see where I'm going with this.
Ethan Horvath (27), Club Brugge. Horvath moved to Belgium after four successful years at Molde in Norway, started a number of games, and then got benched. Shortly after Horvath's second cap saw, uh, this:
Horvath probably wants this one back. https://t.co/kITOGZ9qhD

— FOX Soccer (@FOXSoccer) November 14, 2017
Brugge imported a Russian guy in January and Horvath didn't make another appearance until the playoffs, which is a weird time for your first appearance in six months. So Horvath has some work to do. He's still 6'5", talented when not doing... that, and has some time to reclaim a starting job in Europe.
Brad Guzan (37), Atlanta. 37 is fine-ish for a goalie, so Guzan's extensive familiarity with the USMNT will probably see him get regular call-ups as long as he's starting for Atlanta. I've never been a huge fan of Guzan and hope that one of the young guns ends up passing him, but someone's going to be the third goalie and since regulations demand that the US has a bald guy in gloves it'll probably be him.
OTHERS: Jonathan Klinsmann (25) is at Hertha Berlin but got bombed by his goalie coach a few months ago as "too American," so that's going well. He's third string if he beats out three other guys. Bill Hamid (31) is locked on the bench in Denmark and was pretty terrible in a recent friendly against Ireland. Jesse Gonzalez (27) made a one-time switch to the US from Mexico but fell to FC Dallas's bench recently. Alex Bono (28) was rumored to be Horvath's replacement until signing an extension with Toronto last month.
RANDOM WORLD CUP ROSTER GUESS
This is super young but there's a leaden generation between the old guard that just aged out and the new wave of poached academy products that should lead to a youth movement that's unprecedented in recent US history.
Forward: Josh Sargent (22), Gyasi Zardes (30), Bobby Wood(29).
My beautiful perfect son. Also two other guys! Like it or not there's going to be a guy who scores a lot of MLS goals because there always is and Zardes is the only guy who fits the bill; Wood will probably still be a Bundesliga level player at 29.
Wing: Christian Pulisic (24), Jonathan Amon (23), Paul Arriola (27), Kenny Saief(28).
Amon is so wee I love him and want to hug him
One obvious pick and three potentially controversial ones. Amon has all of ten appearances in a Scandinavian league but I'm ready to anoint him based on a two minute highlight video. Arriola is probably not very exciting to folks but he has started producing for DC after a switch to a #10 role, surprisingly, and is the kind of guy who gets callups because he'll be going full blast in stoppage time in a road CONCACAF swamp. Saief is left-sided and will be one of the old hands in this group.
Central Midfield: Weston McKinnie(23), Darlington Nagbe(31), Tyler Adams(23), Chris Durkin(22), Kellyn Acosta(26), Keaton Parks (24).
Hopefully this group of players has two established starters at high-end Bundesliga clubs and one at a Portuguese powerhouse plus fave-rave Nagbe and two destroyer types we're currently projecting as Durkin and Acosta. Adams's projected versatility allows us to cram in a third forward on this roster but could be used for a #10 like Carleton if one of the young guns makes a Pulisic-like splash.
Fullback: DeAndre Yedlin(29), Antonee Robinson(24), Danilo Acosta(24), Adams.
Yedlin's the second guy on the teamsheet after Pulisic at the moment; Robinson and Acosta are fairly good bets to be highly athletic and established guys at some level or another. In Robinson's case we're hoping that's a mid-to-upper table EPL side. Brooks Lennon (24) got left home for Wood if you're wondering.
Central D: John Brooks(29), Matt Miazga(26), Tim Parker(29), Erik Palmer-Brown (25)
Brooks will be in the heart of his prime and is likely to be the first choice guy. Of all the young guys I think Miazga has the highest upside and is closest to it. Parker is your traditional rough and tumble Jay Demerit guy; he too will be in the heart of his prime in 2022. EPB is a total guess.
Goalie: Zach Steffen (27), Tim Melia (36), Ethan Horvath (27)
I fully expect Steffen to be the no-doubt first choice goalie for the next decade. His backups are anyone's guess.
HOW DO WE FEEL ABOUT THIS?
Pretty good? The iffiest part is projecting an 18-year-old Sargent as the #1 striker in the pool, but the talent level here is on another level from last cycle. This roster includes six guys in the Bundesliga pending Adams's move, (probably) two in the EPL, one at Benfica, and has the potential to have several more guys move up since almost nobody on the above list is on the downside.
The biggest issues are a lack of #10s, which is survivable, and depth at the outside back spots. This is a whole different level of problem than starting journeymen MLS guys on the outside.
I mean, it's a group that should make the World Cup, and if things fall right could be expected to make a quarterfinal. Now go hire an MLS coach.