Draftageddon: In Which Rutgers OL Are Given Dissertation-Length Discussions
The goal: to put together a team of Big Ten players that seems like a better team than your competitors. Incidentally we'll learn a surprising amount about the league and where Michigan might fit in.
PREVIOUSLY ON DRAFTAGEDDON
WHERE WE'RE AT PRESENTLY
ROUND 9 – Pick 1: Theiren Cockran, DE, Minnesota
looks hurty
O: QB Braxton Miller (OSU), RB Melvin Gordon (UW), WR Stefon Diggs (MD), OT Rob Havenstein(WI)
D: DE Frank Clark(MI), DE Theiren Cockran (MN), DT Darius Hamilton(RU), DT Carl Davis(IA), CB Trae Waynes (MSU)
BRIAN: I'll complete my DL with Cockran, who is another one of those Minnesota linemen that enter school as a 6'6" basketball player and take some time to pack on the weight. In Cockran's case he arrived at 210 pounds(!) and needed about a year and a half to get up to anything resembling plausible. When he did that, he popped into a starting job and immediately produced. Cockran matched the sack numbers of Bosa, Calhoun, and Spence without getting any of them by running over Fitz Toussaint.  He made second-team All Big Ten as a result.
Cockran did that at 245 and with plenty more space on his 6'6" frame he should add another 20 or so pounds this year to become more of an all-around force. A still-raw true sophomore, he's about to Hageman your asses.
Also, while you guys were falling all over yourselves to pick piles of near-identical DEs I picked up the league's best QB, RB, CB, WR, and run-blocking tackle. Meanwhile I only got a first round DT, two second-team All Big Ten performers from a year ago, and a five star recruit with double digit TFLs as a true sophomore. Whatever shall we do?
ROUND 9 - PICK 2: Darius Kilgo, NT, Maryland
more like Darius KILLGO
O: RB Ameer Abdullah (NE), WR Devin Funchess (U-M), TE Maxx Williams (MN), LT Brandon Scherff (IA)
D: DE Shilique Calhoun (MSU), DE/DT Andre Monroe (MD), NT Darius Kilgo (MD), LB Chi Chi Ariguzo (NW), CB Desmond King (IA)
ST: KR/PR Ameer Adbullah (NE)
ACE: You never should've assigned me both FFFF duties and the HTTV opponent previews, Brian. The student is becoming the master.
/sees Hamilton pick
Aw, hamburgers.
Regardless, you haven't snarked at one of my picks since Round 4, which has to be some sort of record. I've got legitimate arguments for best RB, WR, and TE, I definitely have the best OT, and on defense I can lay claim to best all-around WLB and 3-tech/SDE/whatever I decide to do with Monroe. Also, beg to differ on the whole "best run-blocking tackle in the B1G" thing:
Yes, I made that GIF just to prove a point. What of it?
Anyway, it looks like we're poised for a run on defensive tackles, so I'll make my move here and once again grab an overlooked Maryland lineman. I probably shouldn't have to tell you anything other than "is a 310-pound redshirt senior named DARIUS KILGO" but I'll do so anyway.
While Brian drafted Carl Davis way back in the second round, Kilgo isn't too far off from Davis on 2015 NFL Draft rankings—or, in this case, ranked above him—especially when you separate the nose tackles from the three-techs. I discussed Maryland's strong defensive line when nabbing Andre Monroe; Bill Connelly is a fan, and the first name out of his mouth after Monroe's when discussing the Terp front seven was Kilgo's:
Darius Kilgo proved an agile, interesting force at nose tackle.
Kilgo's ascension to starting nose tackle in 2012 coincided with Maryland's rush defense shaving over a full yard per carry off their opponent average, from 4.7 down to 3.5. He tallied five TFLs and two sacks that season, and followed it up with 6.5 TFLs and another pair of sacks in 2013. For a 3-4 nose facing consistent double-teams, those are impressive numbers; he holds up against multiple blockers and still finds a way to occasionally knife into the backfield.
As for that "interesting, agile force" bit... yeah. Great jump, violent hands, scary closing speed on the QB ... I'm impressed, and again, that's my nose tackle. This defensive line is going to bring the noise and the funk. Also the pain. Definitely the pain.
So, uh, should we start worrying about the Maryland game yet? Because I'm definitely doing that.
[AFTER THE JUMP: really, just far far too much discussion about a single Rutgers OL.]
ROUND 9 - PICK 3: Shane Wynn, WR, Indiana
keep away from my Lucky Charms
O: QB Devin Gardner (UM), WR Kenny Bell (Neb), WR Shane Wynn (IU), OT Donovan Smith (PSU),
D: DE Joey Bosa (OSU), DE Noah Spence (OSU), LB Jake Ryan (UM), CB Sojourn Shelton (Wisky), S Kurtis Drummond (MSU),
BISB: So, I consulted with my franchise quarterback, and I asked him what he needed. He told me he'd had success in the past with 5'7" safety blankets. So I'm all, "okay, done." Wynn doesn't play all that much like Jeremy Gallon (Wynn is more like Norfleet BUT FAST), but they share a lot of the same characteristics; they both run excellent routes and find ways to beat man coverage, can play the ball well despite the lollipop guild membership, and provide a serious threat over the top. As Seth recently pointed out, Wynn averaged 9.7 yards per target last year. He caught 46 passes for 633 yards despite sharing targets with Cody Latimer and Kofi Hughes. A giant season beckons.
Oh, and my best linebacker in the conference, best safety in the conference, and best 5-tech in the conference all say hi. I guess this is the result of having 24 positions (including punter & kicker) on the field and having 4 people choose between them. If you don't end up with a couple of "bests," you're probably doing it wrong.
SETH: DAMMIT! I surrender my #9 pick to Charlotte. We're drafting basketball players now right Brian?
I guess I'll fill in my offensive line while all the best interior OL are available.
ROUND 9 - PICK 4: Brandon Vitabile, C, Northwestern
ROUND 10 - PICK 1: Jack Allen, C/G, Michigan State
apparently we get two balls in our fake league
SETH: YES NORTHWESTERN #ITSNOT2013ANYMORE REMEMBER?
i've decided you guys know nothing of offensive lines other than that ours isn't good and what it says in all the 2014 Preseason All-Big Ten tabs you have open. Por ejemplo, if you throw a dart at the internet you're more likely to hit an article with "sleeper pick" Donovan Smith in it than to come across the "Y U NO" meme:
[ed-S: Just so you know, I caught the error and amended before they did but they're jerks.]
As Michigan fans you also probably realize that good tackles don't mean much without good interior linemen. So I'm going to slide in and take the last two usual suspects from your precious lists. Vitabile has been Northwestern's starter FOREVER, starting every game since the day he shoved three-year starter Ben Burkett out of a job in 2011 spring practices. He's on every NFL draft list and entered last year Phil Steele's and others' top center in the conference.
So what happened? Like Taylor Lewan he couldn't be an offensive line all by himself. I checked the UFR because Michigan's DTs had their best day of the season, and confirmed there were a LOT of plays where Vitabile released, picked off a linebacker, then turned around to see Washington or Henry supping on his backfield. One sympathizes.
As for Jack Allen, I'm not above taking another center and moving him back to guard, where he spent half of his freshman All-American season in 2012 (a season he played with a torn labrum in his shoulder by the way).
State's offense was indeed pathetic in early 2013; notably Allen was sidelined for the first two games for a leg injury. As that healed, State discovered it had a running game. As they progressed, Connor Cook got the credit, but I watched every MSU game and swear it was on the back of Allen, who kept Cook's pocket clear for epic time and was usually the guy making the holes that Langford picked through. He's best known on the internet for eye-gouging an Ohio State player.
That and other things give him the nastiness reputation. He also is the most immune player I've ever seen to holding calls. As my little brother (who played OL and earned a few D-II offers) is so fond of pointing out in these circumstances: if they don't flag you for it, it was just a good block.
INTERLUDE
ACE: Uh, Seth? I'm not among the chorus calling Donovan Smith a sleeper pick, but you might want to count those zeros again.
[ED-S: ARGH THESE GUYS, I SERIOUSLY SAW THAT AND SENT A CORRECTION BEFORE ANYBODY REPLIED BUT THERE IS NO MERCY IN THIS DRAFT]
ROUND 10 - PICK 2: Austin Blythe, C, Iowa
If I'd seen this I probably would have taken him
O: QB Devin Gardner (UM), WR Kenny Bell (Neb), WR Shane Wynn (IU), OT Donovan Smith (PSU), C Austin Blythe (Iowa)
D: DE Joey Bosa (OSU), DE Noah Spence (OSU), LB Jake Ryan (UM), CB Sojourn Shelton (Wisky), S Kurtis Drummond (MSU),
BISB: Seth, you argue for the failure to dig deep, and then you choose the two remaining All-Big Ten interior linemen. And Allen and Vitabile are both excellent centers, but a savvy drafter can wait for one (or both) of them to come off the board before grabbing someone just as good. Austin Blythe was every bit the lineman the other two were. He was a Parade All-American coming out of high school, as well as an all-state wrestler in Iowa, which is REALLY hard to do. That's probably why he's pegged as a better draft prospect than either Allen or Vitabile. He's Molkian; he's not huge, and won't be riding donkeys through the second level. But he's effective as hell, which is what you need in a zone-blocking system. Which I just decided we're going to run.
As for Donovan Smith, it isn't realistic to call him a sleeper. It IS fair to point out that others (okay, Brian) were sitting on him, waiting to steal him well below his real value, and that I got there first. Shelton, though, was a sleeper. I'm taking my bonus points on that one.
ROUND 10 - PICK 3: Kaleb Johnson, OG/OT, Rutgers
CONTROVERSY
O: RB Ameer Abdullah (NE), WR Devin Funchess (U-M), TE Maxx Williams (MN), LT Brandon Scherff (IA), LG Kaleb Johnson (RU)
D: DE Shilique Calhoun (MSU), DE/DT Andre Monroe (MD), NT Darius Kilgo (MD), LB Chi Chi Ariguzo (NW), CB Desmond King (IA)
ST: KR/PR Ameer Adbullah (NE)
ACE: While Seth is making mathematical errors by a factor of 1,000 and drafting centers with consecutive selections, I'll follow up on BiSB's pick by drafting yet another interior lineman who's more highly regarded by NFL types than the two interior lineman Seth drafted while mocking our collective knowledge of B1G linemen. Really excellent job of piecing together the Northwestern offense, though, Seth. I'm sure that'll end well.
After receiving a 4th-7th round draft grade by the NFL, Kaleb Johnson decided to return to Rutgers—yeah, yeah, I know—for his senior season this fall. His 2015 draft projection looks to be better—he's among the top seven guards on various lists, and when those sites get around to removing PSU's Miles Dieffenbach (torn ACL in spring practice), he'll be the top-ranked guard in the conference.
Johnson's also got far more positional versatility than, again, a pair of centers. He started 11 games at left tackle as a true freshman, earning freshman All-American honors from multiple outlets. As a sophomore, he flipped to right tackle despite missing all of that spring to shoulder surgery and was named second-team All-Big East. Last season, he moved inside to left guard, where—at 6'4", 305 pounds—he projects best at the next level; he earned second-team All-AAC honors after starting all 13 games there. Hell, if I wanted to, I could probably pass him off as a center. Instead, I'll live with a senior NFL prospect boasting 37 career starts lining up next to my future top-ten-pick left tackle.
BiSB, I can't let you get away totally scot free even though I was hoping for Wynn to continue falling, so I'll just say that I'm skeptical he darts into the secondary with such regularity without Latimer and Hughes drawing attention to the outside. The transition from #3 receiver to #1 receiver isn't always a smooth one, and the Hoosiers also lost a solid tight end in Ted Bolser. Wynn's not as much of a sure thing as one might think.
INTERLUDE YOU PROBABLY JUST WANT TO SKIP
BISB: I can't believe I'm saying this, but DAMMIT ACE I WANTED THAT RUTGERS LINEMAN.
ACE: CATCH THE SCARLET FEVER oh no wait that's really bad isn't it
Come to think of it, I'll take 2:1 odds Julie Hermann makes that the new athletic department slogan by the end of the summer.
SETH: Okay, Al. No really, I'm sure your two-man offensive line will be great. I mean, the draft scouts said Kaleb Johnson gets bent backwards and needs to stop running into his teammates all the time, and he was hardly blameless on a team that gave up 35 sacks in a mid-major conference, but since his agents said he could be a 4th rounder I guess that makes him better than a nasty, compact freshman All-American who moved to a tougher position as a sophomore. I do suggest you go first go see Dave the Brandon's marketing people about that little "had to move him to guard because he was a friggin' turnstile at tackle" problem--they can probably re-brand it as "versatility" or something.
BISB: In fairness, a two-man line might actually be okay against Brian's "back seven consisting of one corner" defense.
ACE: Oh, Seth. Seth, Seth, Seth. The selective quoting. It was slick, but how about a fuller picture? From the scouting report discussing his 2014—not 2015—draft readiness that you linked [emphasis and snark mine]:
He'll need to continue cleaning up some technical bugs such as bending his arms and giving up personal space on contact, or doubling-over at the waist when firing into defenders [that's forwards, not backwards, unless his hips are made of flubber] at the second level, and should work to do a better job of absorbing more with his knees as he'll lock up at times and rely soley on his upper half to stop momentum. All in all, Johnson has the physical and instinctive makings of an NFL lineman, and his best fit seems to be on the inside. However, the combination of having not established himself at one true position yet along with still having some significant technical improvements to make, could mean that 2014 is a year too early to come out. Then again, his lack of true position could be credited to him having great versatility, and could cause his stock to rise. - Derek Stephens, NFLDraftScout.com
Just for fun, here's the very next report on that page [same deal]:
After being named to the FWAA Freshman All-American team following the 2011 season, Johnson moved from right tackle to left for his sophomore season and despite some consistency issues, held his own. [As a position-switch true sophomore offensive lineman.] Rumor has it that he has taken some reps at left guard and is being considered for the starting role there this season, with fellow junior Keith Lumpkin a candidate to take over at the blind-side tackle spot. If indeed a a move to guard does happen for Johnson, it could be a much more natural fit for him when considering that he possesses flexibility, quickness and anchoring strength, yet is limited in the amount of distance he can cover laterally -- a limitation which manifests itself most obviously in his kick-slide. [Hi. I'm playing him at guard. Next question.] He exhibits powerful, violent hands when electing punch rather than push, and can dictate a defender -- seemingly with ease -- once he has him on his heels. He displays good awareness when multiple rushers occupy his area and does a good job of transferring from one station to the next. - Derek Stephens, NFLDraftScout.com
You linked them. I just read them. That site ranks him 7th among 2015 guards.
Those reports were written before his junior season, and this year he gets the first chance in four years to play the same position for two years in a row (and the same position I've pegged him for on my line). To steal Brian's shtick, I'll bet you a dollar his technical issues improve.
As for the abysmal play of the Rutgers line as a whole, I'm going with that largely being the fault of the other four linemen being Rutgers linemen. Just a hunch.
Finally, from the second article you linked, which I linked and cited in my original post (as I also did with the first one):
The NFL draft advisory board gave Johnson a fourth-to-seventh round grade.
Those are not his agents. He does not have agents. He specifically talked about this in that article.
Johnson said the two weeks between the end of the season and the draft entry deadline were like the recruiting process he experienced in high school. But instead of college coaches trying to entice the 6-foot-4, 305-pounder, it was agents encouraging Johnson to leave school.
"A lot of guys were trying to convince me to come out," Johnson said. "That was the hardest part. The whole time I was determined that I didn't want to come out. I was thinking I need another year to be with my teammates, but the only thing that was keeping me from making that decision 100 percent was the agents. Basically, I just overwhelmed that peer pressure."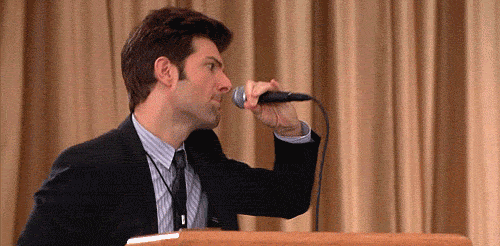 SETH: Draft reports aren't trying to snark. They're always unnecessarily positive. Read between those lines. Without looking I bet that scouting report applied to Omameh as well. I'm not saying the guy is garbage, just that he's not in the same realm as the one guy who really is comparable to Molk (sorry BiSD, I was taken in by a hyped Hawkeye snapper once too), nor the little pile of hate whose team was the worst offense in the country for the period he wasn't with them, and decent enough to win the Rose Bowl with him.
Brian's strategy of drafting all the Badgers is a good one since he gets an unquestionably good OL without having to figure out why they are that. The rest of us have to defend these picks using the precious little, bullshit-laden information on the Internet about individual college offensive linemen. Reading between those lines I thought was a given necessity. Kaleb's a good guard...let's just agree not to play up his versatility. He seems like a poor man's Schilling, and that's better than any season Michigan's gotten from a guard since, well, Schilling.
BRIAN: What the crap? Draft reports are "always unnecessarily positive?" Draft reports call Johnny Manziel an "outlaw" and speculate that anyone who's ever given someone the stinkeye is Avon Barksdale.
But really, This is far, far too much discussion about anything from Rutgers.
Speaking of that strategy that has not yet come to light because of the unreality of time…
ROUND 10 - PICK 4: G Kyle Costigan, Wisconsin
and because you can't explain one without the other…
ROUND 11 - PICK 1: C/G Dallas Lewallen, Wisconsin
Helmetless against Clowney? Kyle Costigan don't curr.
O: QB Braxton Miller (OSU), RB Melvin Gordon (WI), WR Stefon Diggs (MD), OT Rob Havenstein(WI), G Kyle Costigan(WI), G Dallas Lewallen(WI)
D: DE Frank Clark(MI), DE Therien Cockran (MN), DT Darius Hamilton(RU), DT Carl Davis(IA), CB Trae Waynes (MSU)
I'm just going to put up a chart here.
|   | Name | YPC | TD | Att/G | Yards/G |
| --- | --- | --- | --- | --- | --- |
| 1 | Ohio State | 6.8 | 45 | 45.4 | 308.6 |
| 2 | Wisconsin | 6.6 | 35 | 42.9 | 283.8 |
| 3 | Indiana | 5.3 | 25 | 38.2 | 201.8 |
| 4 | Nebraska | 4.8 | 24 | 44.9 | 215.7 |
| 5 | Minnesota | 4.3 | 23 | 45.1 | 195.2 |
| 6 | Michigan State | 4.3 | 23 | 40.6 | 173.8 |
| 7 | Iowa | 4.2 | 18 | 42.8 | 179.9 |
| 8 | Penn State | 4.2 | 22 | 41.8 | 174.0 |
| 9 | Northwestern | 4.1 | 16 | 42.3 | 172.4 |
| 10 | Illinois | 4.1 | 20 | 34.3 | 139.0 |
| 11 | Michigan | 3.3 | 27 | 38.3 | 125.7 |
| 12 | Purdue | 2.5 | 6 | 26.6 | 67.1 |
Wisconsin averaged 6.6 yards per carry and returned 4 of 5 starters—everyone save Ryan Groy—on their offensive line. Ohio State lost 4 of 5 starters and Hyde, leaving the Badger ground game by far the most guaranteed unit in the conference. I've just drafted most of it.
Costigan won't show up high on draft boards because one of his knees is going to fall apart in three or four years, tops, but I only need him for the one. Lewallen was the starting C last year until a leg injury knocked him out; he'll move to guard this year. He offers positional flexibility, and also now I have half of last year's ridiculously good Wisconsin rushing game plus another year of strength and experience.
But, yeah, that guy who plays for Northwestern is probably just as good. And when you've got a chance to lock down that Iowa ground game you have to do it. Or is that... DUMARS it? BOOM.
STATUS AS OF PRESENT