Michigan All-Extracurriculars Team
[Site notice: It happened.]
You know those "make your all-time" lists that circulate in the offseason. That inspired me to make some themed versions, sort of like how Ace made his all-Beilein teams last year. Previously: The 5-stars. This week: Extracurricular Entertainment!
----------------------------------
Rule: This team is for those who made their contributions off the field. I don't mean being a quiet model citizen; I mean doing things that we found entertaining, insane, or otherwise meme-worthy.
Cutoff Point: Had to exist in the Michigan consciousness during the Time of Blog (2005-present)
----------------------------------
Quarterback: David Cone
Please still exist please still exist please still exist DAMMIT.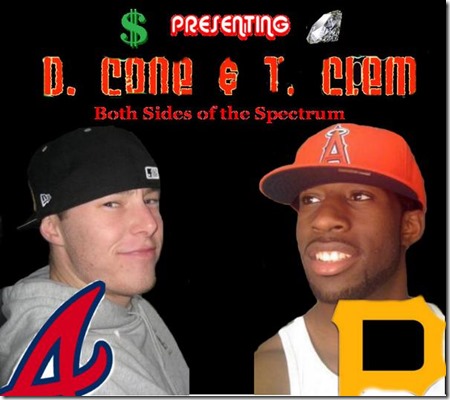 Why you gotta use MySpace, Notorious C.O.N.E.? Since stone age social media no longer hosts, former WR Toney Clemons filmed roommate/former QB David Cone in their apartment laying some sick rhymes (free mgoshirt to whoever can track down a copy of the album for us).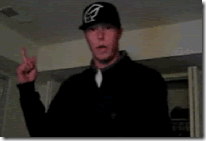 ​
Mr. Dave
Fortunately MVictors still has the audio, if the vid is gone for all time. But that video was so good.
Honorable Mention: Denard. How do you separate Brian's kid's name, Shoelace, the smile, Whaaaaat?!?, the cover of the last NCAA edition for a decade, and a crumpled up mailbox from the actual dilithium? You can't, and the purpose of this list is to honor the Coners because these lists otherwise exist just for an excuse to put Denard at QB when you wouldn't otherwise.
[after THE JUMP: bang bang]
Running Back: Vincent Smith, Kurt Taylor, Sam McGuffie
​
Vincent Smith is a super good dude with a super good charity who plays NCAA with us and did we mention Pahokee and fingergun MIKE-ing? Sam McGuffie was the most interesting croot of all time for his backflips, and is now an Olympic bobsledder. Kurt Taylor was originally just a placeholder on this list, but managed to hang on.
FB: Wyatt Shallman, Henry Poggi, Khalid Hill, Sione Houma
[Patrick Barron]
Four fullbacks is very on brand these days, and anyway how do you choose just one of these animals? I mean people wore panda masks to Michigan games to watch vulture other people's touchdowns. For some reason refs always found him ineligible downfield.
We had multiple podcast/radio episodes with ukeleles because of the Tongan Terror. Wyatt Shallman had a wallaby, then when that landed him in trouble with PETA he acquired a ferret he let us name. His tags are…
Then there's Poggi:
…who also brought his dad.
Honorable Mention: Michael Hirsch graduated from Harvard despite a life-threatening medical issue then chose Michigan over offers from all of Wall Street (who pays their players I'm told).
Tight End: Carson Butler
weirdest GIS ever
Those of you not around for the blog's early days missed out on the first real character. Nicknamed Manbearpig once, allegedly, Carson Butler is best known for irritating the hell out of Lloyd Carr and for instigating the St. Patrick's Day Nerd Massacre. Also his high school coach blamed all of this on Rich Rod.
Wide Receiver: Jeremy Gallon, Tae Odoms, Amara Darboh, Jerald Robinson
Are you for real, Indiana's secondary?
Taking four receiver is also #onbrand. Jeremy Gallon impressed us by looking like Snoop from The Wire and on-field Inspector Gadgetry. Martavious Odoms was the original jet smurf and created #EATING with Vincent. Darboh was a walking Tom Rinaldi feature that never happened even when Amara got his American citizenship while at M. Jerald Robinson got the most understandable ticket in Ann Arbor history by running over a parking garage gate.
HM: Jehu Chesson (seriously, Rinaldi, WHAT ARE YOU DOING?) and because he ran track and participated in an MGoBlog event once. Dr. Carl Tabb mostly for being a competent on the field when Braylon/Avant/Breaston went down for a spell, and for not wasting those doctor hands on blocking.
Offensive Line: Molk, Ortmann, Huyge, Wermers, Newsome
David Molk is one of our all-time favorite players on the field, but if you thought he was deft at slipping then pinning tackles, it's only because you never saw him reach block an interviewer. Also he's possibly the guy behind an anonymous book that trashed the NFL, which if that's true: *Swoooon*.
Mark Ortmann makes the list for one event only: punching Corey Liugit in the dong. Not only did it spark a durable MGo-meme, he got away with it!
Mark Huyge should have been bounced because this is really an on-field thing, but dude is unkillable. Also he majored in naval architecture and marine engineering and is now a researcher at Michigan helping to design bespoke battleships.
Kurt Wermers is of the more notorious variety: he managed to fail out at Michigan because he was playing World of Warcraft instead of going to class, and before everyone found this out he tried to blame his departure on the "lack of family values" among Rich Rod's recruits.
Grant Newsome is an outspoken advocate for paying players, could kick your ass with a hole in his leg, and will be president some day.
HM: Stephen Spanellis for being good at twitter.
Defensive Tackle: Will Campbell, Marques Slocum
Is BWC on here just for trying to Dukes of Hazzard a car? Yes, that would have been sufficient. No, it wasn't the end. There's also his legendary recruitment, which spanned a coaching change, beat the MCU to an adaptation of Thor by several years, , included this photo, caused a massive decommit-before-signing-day freakout, and ended with the gif above.
Slocum is best known for a Facebook quiz:
Do you own any pets, and if so what do you have?

i got a fuck lion now come fuck wit me

Who do you admire most?

My mom CARLA, dat bitch da shit, i love her i think she da realest bitch alive

Do you have any tattoos, and if so what and where?

fuckin real
He was also quite the character IRL. Via Ace:
I knew him via a friend from high school who walked on (Bob Thornbladh's kid) and he came to one of our flag football games, tried to get in the game on our team (refs rejected), then spent the entire game on the sidelines ripping on anyone and everyone who screwed up by yelling "YOU'RE UNDER THE LIGHTS!" (it was a late night outdoor game.)
Honorable Mention: Bryan Mone for being the other TONGAN TERROR, Will Heininger namesake of the Heininger Certainty Principle.
Defensive End: Craig Roh, Chase Winovich
Brian wants Craig Roh to be included because he was in his wife's class and would run stairs if he got there early. What's of more of interest to the rest of us are the eyebrows, and that our message board wore bracelets asking What Would Craig Roh's Dad Do? His low pad level made him the original crab people. There was also that time Roh had to tell Greg Robinson "I'm not a linebacker, put me back on the line!" which was ballsy and correct and did us a favor by highlighting GERG's incompetence at the 3-3-5.
And then there's Chase. Chase who dies his hair tawny lion's mane orange for Chad Tough, Chase who wears Eric Upchurch's hats after games, Chase who demoralizingly screams "Why didn't you block me?!" at Big Ten left tackles.
Honorable Mention: Mario Ojemudia Death Stare™
Linebacker: Kenny Demens, Mike Jones, Antonio Kinard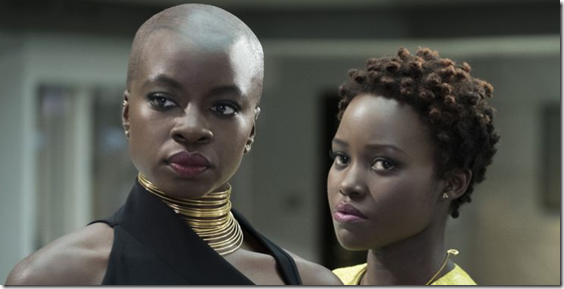 From left: Demens, Roh
If Craig Roh is the Nakia* of the GERG-era, Demens is the noble Okoye, remaining faithful despite being sidelined for the far less effective Obi Ezeh, and lining up a foot from the line of scrimmage like he was told to, and taking stuffed beavers in the face, because beavers are the hardest-working animals in the animal kingdom, and he was told to.
this was Michigan's defense at the start of this decade
By many accounts one of the nicest dudes to come through Michigan, you have to credit a man who put up with coaching malpractice so bad that internet people can point it out without complaint. But everyone has his limits and Demens broke bad exactly once, calling his own blitz on the two-point try in overtime of the ridiculous 2010 Illinois game to end that thing.
Antonio Kinard is the other side of the interesting coin for having an outsized impact on Michigan coverage despite being so unlikely to enroll Brian never bothered with a recruiting profile for him. He's also uncle to Fitz Toussaint's kid. After not qualifying at Michigan this 2010 recruit took a prep year, failed to qualify at Miami (YTM), went to a JuCo in Arizona, and wound up at Cincinnati with enough eligibility that Michigan only missed playing against him by a year.
I'm forgetting someone. Oh well.
Honorable Mention: Clint Copenhaver, for being the reason we have Keith Jackson saying "Clint Copenhaver"
--------------------------
* [The character in the film version of Black Panther. I'm not getting into Malice, comic book nerds]
Safety: Troy Woolfolk, Delano Hill
Troy Wilforck? Tloy Wolfork? Truy Wurflurk? Truy…Tron…Trig? Wolfpoirrk. Nailed it. Despite being the son of a former star running back at Michigan, and THE most important player on the defensive roster for his ability to play anywhere in the secondary for a secondary is disastrous shape, nobody on TV, nor an NFL draft room, and few in the print media could spell or pronounce his name correctly. Despite such precautions, Angry Michigan Safety-Hating God found him anyway right before that crucial 2010 season:
(Midnight Maize)
In 2011 Woolfolk was so beat up and Thomas Gordon was capable enough that Woolfolk barely played. To their credit, the fan community didn't even try with the name simply going with "T-Wolf."
Delano Hill arrived at Michigan looking upwards of 40 years old. I told you, stretching for safeties is going to be a running theme for this series.
Honorable Mention: Jordan Kovacs for lending his namesake to the Blessed Order of St. Kovacs, Carvin Johnson for his player of the year trophy expression.)
Cornerback: DELONTE HOLLOWELL, Adrian Witty, Ross Taylor-Douglas
Taylor-Douglas winding up as a Rutgers linebacker was narratively convenient for multiple reasons [Patrick Barron]
Who tweets ridiculous things in all-caps? DELONTE HOLLOWELL, by far the most interesting of the Cass Tech mites to grace some forgettable backfields. Adrian Witty's nickname around these parts is "Heroin-laced carrot" for being the friend of Denard we recruited to recruit Denard—Witty neededn't have even enrolled after such an accomplishment to win our hearts, and indeed he did not enroll. Ross Taylor-Douglas was murder on those of us who try to keep rosters, changing names and positions on a bi-weekly basis. Too small for the kind of cornerbacks Michigan wanted on the field, RB/WR/CB Taylor-Douglas transferred to Rutgers and became a linebacker—not a good one, but not as bad as their other two. And even played against Michigan.
Kickers & Punters: Quinn Nordin, Phil Brabbs, Zoltan Mesko
[Barron]
Kicker: Quinn Nordin committed to Penn State by getting on a private jet and making everyone wait on the tarmac to see where he landed. That should have been reason enough for the obvious follow-up question when Harbaugh slept over at Nordin's house to be "which wing of it?" Providing mouth fodder for idiots to let you know you don't need to listen to their sporps opinions is cool. So is a Wild Thing haircut, sneezing at the camera, and doing this during warmups:
Also this team has a kickoff specialist because we couldn't leave off the inspiring Phil Brabbs, who was also the subject of a Heisman campaign those of us who did homework in the fishbowl tried to start circa 2002.
At punter is Zoltan the Inconceivable, punter of Saturn, Space Emperor (of Space), which t-shirt was my first from the MGoStore. Having a silly name and being a business major and having a family that Brian ran into on the way into the game aren't in and of themselves that remarkable, but the thing about Zoltan is he made everything he did remarkable. Also another good M charity by the way.
Return Specialist: Dennis Norfleet
​
Found the version where he's drumming. [chunkums]
And finally, we are not Al Borges, so we of course could not forget about the glorious little ninja who never got his return touchdown and rarely got to play slot, and wound up a bad cornerback before leaving for apparent academic reasons.
Norfleet became an MGo-obsession when we began Signing Day 2012 by talking over gchat about how we wish Michigan would offer him if they whiffed on enough guys. Michigan ended up whiffing on enough guys to grab Willie Henry and still get Norfleet. Even as we lobbied for Norfleet to be involved in the offense to no avail, we were delighted by his impromptu dancing before returns, even after Dave Brandon coopted the thing for #entertainment because even then there was room to add bread.