Michigan Favored by 3 over Maryland after Opening as 4.5 Favorites
As mentioned last week advanced stats would suggest these are 2 pretty evenly matched teams. ("Maryland is basically Rutgers")  Who are also evenly matched with PSU and Rutgers and Northwestern - all of which when playing each other make for some awful football to watch.  But quite evenly awful football.  Of course they all differ in strengths and weaknesses.  
Vegas opened the line at 4.5 for Michigan and it is now bet down to 3 - in normal years dumb money goes for the brand of teams like Michigan but even dumb money can only lose so many times before wisening up.  Basically you give the home team 3 in an evenly matched game and here we are.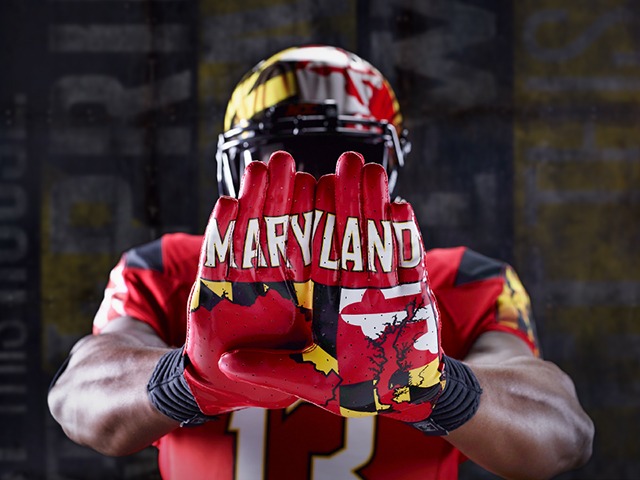 Some thoughts watching parts of MSU-Maryland last weekend
The team I thought most similar when watching Maryland's offense was Michigan.  Realizing Maryland has exploded for more points at times this year (38 v Iowa, 37 v West VA) than UM but it looked very similar.   Without Diggs and his 700 yards receiving they don't have any real weapons; Deon Long their other good WR was erased by Trae Waynes.
The QB for Maryland CJ Brown is extremely mediocre and reminded me of one Devin Gardner.  (CJ Brown is no Gary Nova)  His passes are not thrown with much velocity, he has a high arc to the ball and is quite inaccurate.  He also likes to pass to the opponent a lot - he tried to throw an interception directly to Kurtis Drummond on the first pass of the game, which Drummond promptly dropped.  But Brown is relentless and on his second pass he threw the ball directly to Drummond again and tis time it was intercepted.  Kudos for not giving up kid!  Later he was happy to throw a pick 6.   And then another INT just for kicks. 
He did throw one nice bomb which looked a lot like a typical Devin to Devin throw it up and pray the WR goes get it.  Of course we have to adjust for "throw god" status - so expect 250+ yards this Saturday.
He tries to run a bit in a Steven Threet type of way.  Somehow he is their leading rusher.... with just under 400 yards.  Aka 1 day of work for Melvin Gordon.
Rushing game?  17 carries for 6 yards.  And they fumbled once.  Sounds familiar.
The DL seems to be the best unit of Maryland which was relatively succesful at getting some pressure on Cook and stuffing the run early until it petered out by the 3rd quarter. 
When Maryland's offense was busy turning the ball over the D held MSU to FGs rather than TDs.   Again in the first half - second half they wore down as MSU had 37+ minutes of possesion to Maryland's 22.
Common opponents
Indiana - we won 34-10; they won 37-15
PSU - we won 18-13; they won 20-19
MSU - we lost 35-11; they lost 37-15
Notice a pattern?  We're looking in the mirror.  So foreshadowing.... with their best player (Diggs) who is out for the year.