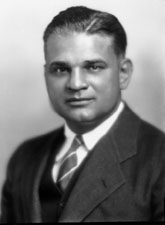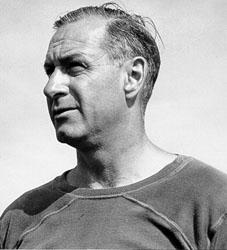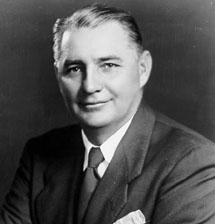 Fielding H. Yost, Harry Kipke, Fritz Crisler, Bennie Oosterbaan → Rich Rodriguez? That's right, Rich Rodriguez and his offense are the direct descendant of some of Michigan's greatest coaches. Those of us who devoured HTTV 2010 already have an inkling of this after reading Chris Brown's (of Smart Football) chapter, "Back in Time" which explores the evolution of college football offenses through today linking Rodriguez's spread 'n' shred to its antecedents.
Now, Richard Retyi has penned a nice piece at mgoblue.com: "U-M's Shotgun Offense is Older than the Winged Helmets Themselves".
Adam Rittenberg: Good starts for both the Irish and the Wolverines on Saturday, and it should be a great one in South Bend. Let's talk offense. What do you think Knute Rockne and Fielding Yost would say about these two systems matching up?

Brian Bennett: I think both coaches would have spit in a leather helmet in disgust. What's the over/under on total number of snaps under center on Saturday? Five?

ESPN bloggers Adam Rittenberg and Brian Bennett aren't alone in assuming that Michigan's spread offense and, more specifically the shotgun snap from center, are products of a flashier generation of college football. The pro-style attack and three yards and a cloud of dust are synonymous with Big Ten and Michigan football.

But the facts of the matter are quite different.

"What about the Mad Magicians?" asks sophomore quarterback Tate Forcier, referring to the 1947 Michigan football team who some believe was the greatest college squad ever assembled. The 1947 squad averaged 39 points per game and beat USC 49-0 in the Rose Bowl to win the national championship. They didn't do it running out of the I-formation. "That team did some of the same things we're running today," says Forcier.
Give it a look. It may give you a different perspective on exactly how traditional Michigan's offense really is.