Reading the Tea Leaves 2013
Hey hey, I'm back with the first 2013 installment of "Reading the Tea Leaves," the now annual pseudo-scientific prediction fest that comes in bushels of three (2012 editions here, here and here; 2011 editions here, here and here). And there's a bonus for all you fantasy nerds out there—this is the A Song of Ice and Fire edition. To avoid nerd rage related controversy, or perhaps to court it, I've used this handy guide for my rankings of George R. R. Martin's 5 aSoIaF novels.
In order to predict our regular-season record, I look at the two main "on paper" factors: who we are and who we play (which including circumstances, such as where we play them). Luck, of course, also plays a role—a bad fall here means Bellomy is your QB for most of the Nebraska game; a good bounce there and you recover a fumble instead of watching them kick the game-winning field goal. In lieu of a good way to quantify luck, I then utilize a probability algorithm to predict the number of wins, which is based on the aggregate of individual game assessments. It's not complicated, but last year it correctly predicted 8 wins. This year I use 2—a conservative version and one that rests on more moderately bullish individual game assessments. Then I move on to the various scenarios and assign probabilities to each.
Our 2013 Roster/We Who Are
As far as our team goes, there are some question marks, but I'm oddly confident. After all, our DC got former super-bust BWC and ex-walk-on Kovacs into the NFL. We'll miss Jake Ryan early on, but we only have one marquee game before he returns. And the secondary should be significantly better than it was last year (even considering the lack of Kovacs). Though we traded in experience for more, albeit green, talent, I trust Mattison. I don't expect us to be dominant on defense, especially early on, but I think we'll do fine and should improve as the season progresses. 
On the offensive side, it's largely going to come down to how quickly the new starters on the line acclimate. I expect growing pains early on, but unlike 2012, those pains won't have to come in road games against either Alabama's terra cotta army of 4 and 5 stars or a Manti Teo-led Notre Dame defense in South Bend. By the time we roll into East Lansing, I expect Kalis and, to a lesser degree, Braden and Miller, to be playing with enough confidence and poise to offset their lack of experience. There should be a lot of continuity from the late-2012 passing offense, while I expect the switch from off-Fitz-plus-Rawls to hopefully-back-on-Fitz-plus-freshman-Green to be a major upgrade.
Schedule/Who We Play
A lot of people expect our record to moderately improve from 2012's rough 8-4. But in terms of schedule, at least, 2011 is a better comparison. Last year we had the misfortune of playing the AP #1, 3 and 4 teams in the regular season and played none of them at home. This year we play a depleted version of last year's #4 (Notre Dame) at home and then get #3 (Ohio) at home as well. Oh, and did I mention that this year we trade Alabama for UCONN? Or that we nearly beat both Notre Dame and Ohio on the road last year?
The road games that bother me are Sparty, Penn State and Northwestern. Under Hoke we've been lights out at home but a little iffy on the road, so each of these represents a heightened challenge compared to last year (when they were at home). It's always hard to win in East Lansing, especially in the Dantonio era, and their defense will be good. On the other hand, I still don't see where the offensive yards will come from. At Penn State is at Penn State, even with all the question marks. And as far as Northwestern goes, well, we'll see. But they played us close at home last year and their fast-paced spread offense might be the most likely of our opponents to take advantage of our defensive inexperience.  That said, Northwestern is essentially Sparty's inverse—as such, I don't see how they'll stop our offense.
Nebraska, oddly, doesn't really bother me.  Sure they've got some offensive firepower, but their defense looks to be even worse than Northwestern's. Add to that the fact that we only lost last year's game in Lincoln because Denard went out with an injury, as well as the fact that his year we get them at home. Where we are nearly unbeatable. So yeah, not scared.
As for the rest, well, there's a modicum of trap potential in Iowa away, but all I see are Ws beyond that.
The Math
For the algorithm, which correctly predicted 8 wins last year, I'm assigning 1.00 for "guaranteed win," 0.75 for "likely win," 0.67 for "likely-but win" and 0.50 for tossup. Then it reverses down to 0.00. Because of our schedule, there aren't any games below the tossup threshold this year. I'm doing two versions, one conservative and another bullish.
The conservative estimate outputs that as: 1) 5 guaranteed wins (CMU, Akron, @UCONN, Minnesota, Indiana); 2) 2 likely ones (Nebraska, @Iowa); 3) a likely-but win against Notre Dame at home plus; 4) 3 tossups courtesy of the road (@Sparty, @PSU, @Northwestern); and 4) another tossup against Ohio, courtesy of the fact that we get them at home.
5(1.00) + 2(0.75) + 0.67 + 4(0.50) = 9.17 wins
The more bullish version suggests: 1) 6 guaranteed wins (CMU, Akron, @UCONN, Minnesota, Indiana, @Iowa); 2) 2 likely ones (Notre Dame, Nebraska); 3) 2 likely-but, the "but" coming courtesy of the road (@PSU, @Northwestern; 4) a tossup for Sparty away; and 4) a genuinely scary Ohio, but at home.
6(1.00) + 2(0.75) + 2(0.67) + 2(0.50) = 9.84 wins
The math, then, predicts a range of 9-10 wins. However, variance being variance, there are a range of scenarios that are relatively more or less plausible. So without further ado…
Scenarios
1. A Clash of Kings.
Scenario: Non-stop action and death dealing! Our offensive line grows up quickly, and the move from experience to talent proves fundamental to a revitalized ground game, while Devin Gardner gets enough pass protection to tear up the Big 10's mostly mediocre defenses. Meanwhile, we hold serve on run defense and even improve against the pass, which is enough to stymie the few good offenses we face. We stare down an invasion from Stannis Baratheon Urban Meyer and repel him with our wildfire defense and an epic flanking movement passing offense.
Record: 12-0. We run the table and get to the Big 10 Championship Game, where we probably face Ohio for the second time in a week. A BCS bowl is a lock.
Probability: P = .05. Essentially, this would be our equivalent of what Notre Dame did last year, and would require a similar amount of luck and collapsing of the once-scary opponents (in our case Ohio and Sparty, in their case Oklahoma and USC). The Clash of Kings scenario is more likely than running the table was in 2012, but still not exactly likely. Ohio is going to be good, and though we can certainly beat them, Sparty is always fired up against us and especially when playing at home. Plus there's uncertainty tied to the rest of the road games—are we talented, experienced and lucky enough to not blow any of them and still beat all the rivals? Maybe, but probably not.
2. A Storm of Swords
Scenario: We go red wedding on the Big 10 but get caught with our pants down in the toilet at one inopportune moment. Everything else from scenario #1 still applies.  
Record: 11-1. We either run the table up to The Game or beat Ohio and lose to one of the other likely candidates. We probably get a Big 10 Championship Game out of it; either way we still get our best regular season since 1997.
Probability: P = .15. Okay, now we're talking plausible-ish! Of course, all the disclaimers for scenario #1 apply here as well, with the caveat that we're allowed our one bad day. That automatically makes it more likely, as even Alabama has had that over the past two years. Unfortunately, I see too many question marks on the roster to really get behind this scenario: an inexperienced interior O-line, no clear sense of whether we'll get a pass rush, questions of whether Countess, Fitz and Ryan can return to form after rehabbing from serious injuries, etc. While I do expect these things to turn out well, when the entirety of the season is considered, they may not manifest positively in each and every game.  
3. A Game of Thrones
Scenario: Taut. Gripping. Tantalizing yet never delivering that crucial victory. We are generally awesome, and kick some ass in the Whispering Wood The Game/Conquest of the Juggalos, but run into a few roadblocks on the way.
Record: 10-2. Likely losses = 1 of Sparty/Ohio and 1 more from your "tossups," "likely-buts" and ND. Whether we win the Legends Division in its final year depends on whom we lose to and how they do over the course of the season. Just like it did in 2011.  
Probability: P = .30. Though the rational part of my brain is a bit more conservative, the enthusiastic, emotional fan part feels as if this is the way things will play out. It just keeps repeating "schedule, schedule, the schedule is faaaavorable" until I believe it's more true than "roster, roster, the roster is inexpeeerienced."
4. A Feast for Crows
Scenario: A mostly enjoyable ride that ultimately doesn't live up to hopes and expectations.
Record: 9-3. I'd guess this means we lose ¾ out of the "likely-but" and "tossup" games. An early loss to ND (considering we don't have Ryan and will be working out experience issues on the O-line) is not out of the realm of possibility either.
Probability: P = .35. Unfortunately, but not too unfortunately, the math suggests this is the most likely scenario, slightly beating out the more palatable 10-2 (since both of the estimates produce predicted win totals under 10). It would still constitute a bit of progress from 2012, though. That's good. But it will probably produce a cavalcade of obnoxious "I told you so" columns from everyone's "favorite" Freep columnist that evince a total disregard for logic and rationality. That's bad.
5. A Dance with Dragons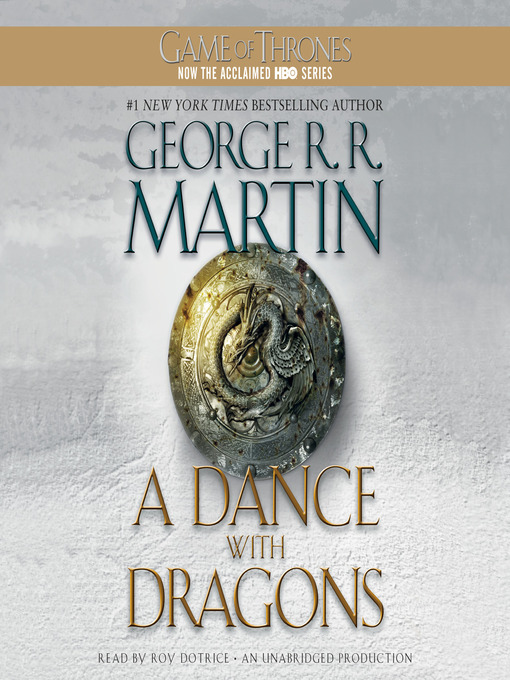 Scenario: Where are we going? Why is this Quentyn Martell section [insert player] injury rehab taking so long to resolve? Why is this Jon Snow/Danaerys storyline offense so boring and listless?
Record: 8-4 or lower. Things just don't go as planned. Maybe that's due to an injury, or maybe something just doesn't work on offense and we don't have Denard to bail us out with his legs. 
Probability: .15. Last year we went 8-4 in the regular season, having played eventual national champion Alabama (away), eventual runner-up Notre Dame (away), eventual undefeated Ohio (away) and a decent-ish Nebraska team (away) after losing Denard and not, apparently, wanting to put Devin in. The idea that we'll do the same or worse when there's no Alabama, a crappier Notre Dame at home, Nebraska at home and Ohio at home strikes me as unlikely. But it isn't impossible to imagine either, especially considering our lack of depth at key positions *cough* quarterback *cough*.   
Final Thoughts
Prediction is tricky business, because there's only so much you can know before you're in the moment. I've tried to factor that uncertainty into this analysis, but there's no guarantee I've done it well enough. Plus there's the fact that preseason predictions almost inevitably overvalue the previous season's results--hence why I underestimated our record in 2011 and overestimated it in 2012. But the algorithm was on the money last year, so this year I've tried to hew more closely to it and rely less on intuition. That said, it still rests on a foundation of subjective assessment, so feel free to point out where I've made mistakes in my estimations. And, of course, feel free to disagree with the aSoIaF rankings as well!