This Week's Obsession: How Do We Fill Crisler?
Seating available [Marc-Grégor Campredon]
THIS ARTICLE HAS A SPONSOR: You should stop waiting. I know it's been on your to-do list for awhile. It's time to talk to Nick Hopwood, our MGoFinancial Planner from Peak Wealth Management and get your future squared away instead of thinking about it all the time.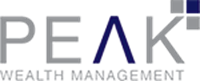 Our deal is Nick is the guy I go to for financial strategies, and he gets to ask us Michigan questions on your behalf. Anytime it's a Nick question, we'll let you know. Anytime you've got a financial question, let Nick know. And when you're ready to figure out how you're going to plan your retirement and pay for your kids' college when you just got done paying for your own, don't wait to do something about that.
Legal disclosure in tiny font: Calling Nick our official financial planner is not intended as financial advice; Nick is an advertiser who financially supports MGoBlog. MGoBlog is not responsible for any advice or other communication provided to an investor by any financial advisor, and makes no representations or warranties as to the suitability of any particular financial advisor and/or investment for a specific investor.
-------------------------------
The Question:
The absence of team partisans has been a problem for awhile, and this year especially. What should be done?
-------------------------
The Responses:
Ace: The lower bowl rarely fills even for big games these days, despite renovations and a decade-long tenure under a great coach whose program plays a fun brand of basketball. I've been screaming about expanding the Maize Rage's courtside section for ages now. They show up earlier and more reliably than townies; they're louder and more fun; they'll buy more tickets if they know they have a chance at courtside seats. (Having practically zero shot was a huge deterrent when I was in school.)
There are more issues, but that's the number one thing for me. When you see the Maize Rage on TV compared to other student sections, it's a little embarrassing, and that's not on the Maize Ragers.
It gets extremely frustrating to see them fill several upper bowl sections for big games while townies skip out on lower bowl seats.
They're also best-equipped to work through the constant excuses I hear for why people don't show up: bad weather, games too close to dinner, games too late, games too perfectly timed in the evening, etc.
Brian: While I agree that the maize rage should be expanded that takes a huge philosophical leap for the department where something other than the bottom line matters. I thought things would get better with Warde Manuel in charge, and I guess they have. Nobody's trying to put a giant noodle in Michigan stadium or momentarily banning seat cushions.
But I have to admit I'm pretty disappointed that Manuel is just a guy. His tenure at Michigan is a complete blank so far. He has not taken any steps to un-do the damage Brandon wrought, and has continued to maximize ticket revenue at all costs. Without taking a step back there it will remain as it is for all time.
Because it will cost money to make Crisler a better environment.
Ace: I really want someone to show him this:
The staid atmosphere hurts the team. Michigan is 12th in the conference in home-court advantage by KenPom's rankings.
[How can we incentivize you to hit THE JUMP?]
The kids are alright. [Marc-Grégor Campredon]