Volleyball beats #19 Oregon, advances to NCAA Sweet 16
After crushing American last night in straight sets in the First Round, 12 seed and #17 ranked Michigan took on #19 Oregon tonight at Crisler Center in the NCAA Tournament Second Round.
For some reason Volleyball is playing their NCAA home matches at Crisler this year. Big crowd, but not the same intimate atmosphere that Keen has.
That didn't stop a large crowd from gathering that included Jabrill Peppers, Rashan Gary, De'Veon Smith, members of the Michigan Softball, Baseball and Women's Basketball teams and MBB head coach John Beilein (pictured) from cheering on their fellow Wolverines.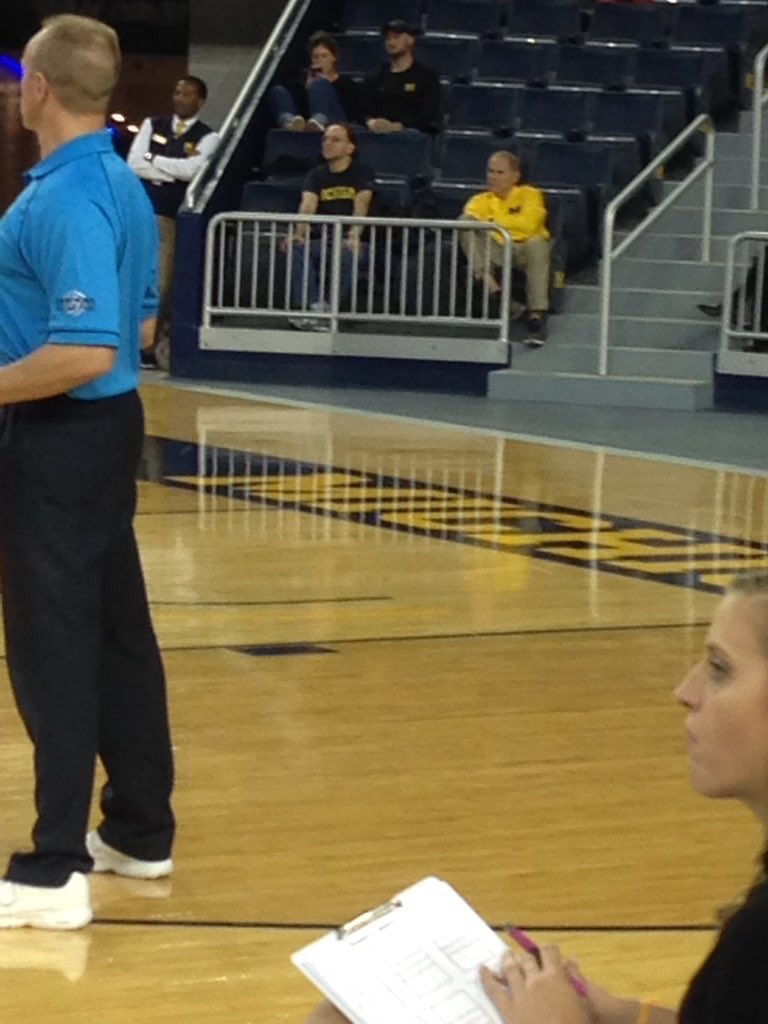 Oregon took set one 25-22 where they led basically the entire set.
Michigan stormed back in set 2 and dominated the Ducks. They were frustrated all night with the blocking effort of Cori Crocker and Claire Kieffer-Wright who combined for 13 total.
Michigan took set two 25-17 before coming back from behind to win set 3, 25-23.
Set 4 was dominant again by Michigan, as Michigan took it 25-17.
Kieffer-Wright was the player of the match, with 20 kills and 7 blocks as she led the team in both categories.
Creighton upset 5 seed Kansas so 12 Michigan will face unseeded and #21 ranked Creighton in the NCAA Sweet 16 next Friday.
The location is TBD. If Texas loses tomorrow to SMU, Michigan will host the regional semifinals and final being the highest remaining seed. If Texas wins, it will be held in Austin.