This Week's Obsession: If There Was a Spring Game Part I: Offense
shoulda done it today [Patrick Barron]
THIS ARTICLE HAS A SPONSOR: It's Nick Hopwood, our MGoFinancial Planner from Peak Wealth Management. If you're at that point in your life where your blog actually makes enough money that you can think about how you pay for your kids' colleges,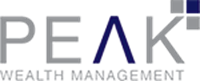 and what you should be doing for your retirement, and what kind of investment strategy meets your level of risk, it's really high time you set up that conversation . Also being proactive about this earns you major spousal points that can be spent later on attending Michigan games.
Legal disclosure in tiny font: Calling Nick our official financial planner is not intended as financial advice; Nick is an advertiser who financially supports MGoBlog. MGoBlog is not responsible for any advice or other communication provided to an investor by any financial advisor, and makes no representations or warranties as to the suitability of any particular financial advisor and/or investment for a specific investor.
-------------------------------
The Question:
Things we would have wanted to see if there was a spring game but there isn't so let's all imagine
Imagine a version of McCaffrey that had soft tissue on it. [Chris Cook]
QUARTERBACK
Ace: Competency!
More specifically, Shea Patterson making some big plays, especially outside the pocket, and Peters/McCaffrey making fewer derpy mistakes.
Seth: I was really looking forward to seeing Shea Patterson doing things that fit the meter of Weapon of Choice.
Ace: …but going to class.
BiSB: I wanted to see Joe Milton throw a ball over those mountains.
Ace: His warmups would be a show. The game itself: possibly a different kind of show.
BiSB: But seriously, it would have been a first look at Milton, nearly a first look at McCaffrey, and a first Harbaugh Offense look at Patterson. There would have been a lot of mental YMRMFSPA recalibration based on this game.
Seth: The reports are all about Shea doing crazy athletic things. His first practice there was supposedly a 75-yard touchdown run that involved a footrace with Metellus, who is definitively not slow. And yeah, we still haven't seen McCaffrey, who's apparently thicc enough now that gravity has a fair shot against a strong gust of wind. I also was planning on watching to see which coach is talking to them between plays.
Ace: I assume Shea is doing a lot of stuff outside the offense because he doesn't know the system that well yet, but that also could be critical based on… certain other position groups.
Seth: Yes might as well skip past position groups and go right to...
[after THE JUMP: hope?]