This Week's Obsession: Skipping the Bowl
The Sponsor:
Nick Hopwood, our MGoFinancial Planner from Peak Wealth Management. If you haven't listened to Nick's podcast,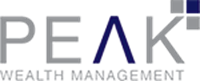 Finding True Wealth, yet, head over there because his latest episode is an interview with our own Brian Cook about the past and future of MGoBlog. Nick also has a neat new tool which has a different spin on figuring out which level of risk is appropriate for your portfolio in these volatile times.
Legal disclosure in wee itty bitty font: Calling Nick our official financial planner is not intended as financial advice; Nick is an advertiser who financially supports MGoBlog. MGoBlog is not responsible for any advice or other communication provided to an investor by any financial advisor, and makes no representations or warranties as to the suitability of any particular financial advisor and/or investment for a specific investor.
-------------------------------
Nick's Question:
Michigan will be without Rashan Gary, Devin Bush, and Karan Higdon for the Peach Bowl. What should be done (besides the obvious) and what do you think will be done?
Brian: What's the obvious?
Seth: Pay the players.
Brian: Okay and what else could possibly give the NCAA leverage in these situations?
Seth: Short of voiding their scholarships pretty much nothing.
Brian: I don't think there are even scholarships to void in these situations. Most guys headed for the draft leave school to do full-time prep.
The Mathlete: The leverage here is on the games becoming meaningful, which means the solution to this problem is...expand the playoff.
Brian: One thing that's totally crazy is that two years ago Danny Kanell was coming up with insane conspiracy theories about Jabrill Peppers skipping the bowl game by faking an injury and the next NY6 bowl Michigan plays in is going to be skipped by anyone the NFL might take in the mid-rounds.
And everyone's like "yup!"
Seth: Expanding the playoff changes things for a few teams. They would have to go back to when they do have leverage. Start with the new freshman class and a new rider to their letters-of-intent: If you leave your team early you owe your school the cost of all of your schooling. Schools obviously could forgive that.
To be clear I am not advocating this.
The Mathlete: Would schools ever enforce that?
Brian: There is absolutely no way that would fly in the current environment where trying to restrict a transfer to a team you're going to play causes vast outrage. Public opinion has shifted so hard against the schools that even stuff I'm fine with--restricting transfers from teams you play--is no longer tenable.
The Mathlete: And could you imagine Michigan going to Rashan Gary right now asking for their scholarship money back?
Brian: That would really perk up recruiting.
[After THE JUMP: We don't really have any answers but there are perspectives]