The Tucks Medicated Pad Annual Article About Name Sponsorships on Bowls

: Hey there, Steve!
: [sigh] Hey Carol-Sue.

: Why so glum?
: Well I told my wife last weekend that I want to go to the Buffalo Wild Wings Bowl. Then she went and booked our flight and told her mother we were coming to visit!

: Then why aren't you happy?
: Because my mother-in-law lives in Phoenix!

: Oh.
: She thought I meant the…whatever it's called I dunno—the one we went to against Kansas State!

: I see. Well it looks like you need LANGUAGE!
: Language?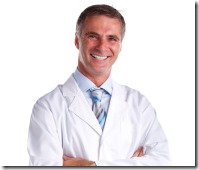 That's right, Steve! You see, I'm a scientist. And we here at the Human Race have developed a special patented technology called Language™ to communicate ideas using mutually understood sounds.
One of the keys to our Language™ technology is the ability to identify a person, place, or thing by association with a specific set of organic sounds called "nouns." Through the transmission and recognition of commonly recognized nouns within a grammatical framework, we make it possible for another human to actually understand what bowl you're actually talking about!
Our nouns are specially pre-formulated to achieve maximum comprehension. By using a noun your listener is already familiar with, the thing you actually meant to convey will be transmitted directly to the brain thing of your audience, enabling 100% instant, seamless, optimized, non-GMO return on linguistic investment.
: Wow! Where do I find nouns like that?
: Well that's the great news, Steve: you know them already! But if you hit THE JUMP right now, you can have all of these nouns that describe bowl games, and their commercial-free logos, for absolutely free!
Date/Time
They Call It
You Call it
Logo
Since
Teams
Dec19-noon
 
New Mexico
2006
Zona/UNM
Dec19-12:30
 
Las Vegas
1992
Utah/BYU
Dec19-4:30
 
New Orleans
2001
LaTech/ArkSt
Dec19-5:30
 
Camellia
2014
OHIO!/AppSt
Dec19-7pm
Cure
or Citrus III for Breast Cancer
2015
SJSU/GASt
Dec21-2:30
 
Miami Beach
2014
WKU/USF
Dec22-3:30
Famous Idaho…
Potato
1997
Akron/UtahSt
Dec22-7pm
 
Boca
2014
Tol/Temple
Dec23-4:30
 
Poinsettia
2005
Boise/NIU
Dec23-8pm
GoDaddy
Mobile
1999
BGSU/GASo
Dec24-noon
 
Bahamas
2014
WMich/MTSU
Dec24-8pm
 
Hawaii or Aloha
2002
Cincy/SDSt
Dec26-11a
 
St. Petersburg
or Tampa II
2008
UConn/Marsh
Dec26-2p
 
Sun Bowl
1934
Miami/WSU
Dec26-2:20
Heart of Dallas
or Cotton II
2010
UW/SoMiss
Dec26-3:30
 
Pinstripe
2010
Duke/Ind
Dec26-5:45
 
Independence
1976
VT/Tulsa
Dec26-9:15
Foster Farms
San Francisco
2002
Neb/UCLA
Dec28-2:30
Military
D.C. Military One
2008
Pitt/Navy
Dec28-5pm
Quick Lane
Motor City
2014
Minn/CMU
Dec29-2pm
Armed Forces
Ft. Worth Military One
2003
Cal/AF
Dec29-5:30
Russell Athletic
Tangerine
or Citrus II
1990
UNC/Baylor
Dec29-7:30
 
Arizona
2016
CSU/Nevada
Dec29-9pm
Texas
or Bluebonnet
2006
TT/LSU
Dec30-3:30
Belk
Queen City
2002
MSSt/NCSt
Dec30-noon
 
Birmingham
2006
Aub/Mem
Dec30-7pm
 
Music City
1998
A&M/Lville
Dec30-10:30
 
Holiday
1978
Wis/USC
Dec31-noon
 
Peach
1968
Hou/FSU
Dec31-4pm
 
Orange
1935
Clem/Okla
Dec31-8pm
 
Cotton
1937
Bama/MSU
Jan1-noon
Outback
or Hall of Fame
1986
NW/Tenn
Jan1-1pm
 
Citrus
1946
Mich/Fla
Jan1-1pm
 
Fiesta
1971
ND/OSU
Jan1-4:30
 
Rose
1902
Iowa/Stan
Jan1-8:30
 
Sugar
1935
OleMiss/OkSt
Jan2-noon
Taxslayer
Gator
1945
PSU/Ga
Jan2-3:20
 
Liberty
1959
KSU/Ark
Jan2-6:45
 
Alamo
1993
TCU/Ore
Jan2-10:15
 
Cactus (or Copper)
1989
WVU/ASU
Jan11-8:30
 
Championship
2015
?/?
Click each logo to get the full size. Use however you like.
: Thanks guys! These are great! In fact they're not nearly as annoying as they used to be!
: I know! Like, as long as you ignore the sponsor name ahead of the actual name most of the time you can actually figure out what the hell bowl they're talking about. There are a few annoying ones left however. In order of I want to choke the organizers:
Gator Bowl. The sponsor is some tax company that charges you to do a worse job than it will take you to do the same thing online for the same amount of time, and they got rid of a name that we've been familiar with for 70 years! SEVENTY YEARS! Gator Bowl. In Jacksonville. Where they have Gators.
Motor City, Queen City, Mobile, San Fran. Sponsor names replacing recognizable city names or nicknames. Even if these are relatively new bowls, you should keep a static city-centric name on the game for continuity and comprehension.
Citrus II/Tangerine. This one has had so many names. Tangerine, which is the Citrus Bowl's old name, gets the "This is the Citrus Bowl's little brother bowl" across. So does "Citrus II"
Military/Armed Forces. You can't have two Support the Troops™ bowls. The one that's now in Annapolis can stay the Military Bowl or have a cool name like The Great Big USO Show, while the other can be the TCU Bowl or whatever not military related. For this year specify the city first.
Outback/Hall of Fame. They've been sponsoring this so long now that most people have forgotten the other Florida bowl with a Big Ten tie-in might as well go by the sponsor's name. If Outback ever drops this, go back to the original name and keep it that way. Can count the Potato Bowl here as well since saying Potato Bowl will conjure the Boise game.
: Does this really matter?
No. It's just annoying.
: Don't you think there should be fewer bowl games?
No I like football, and adding more football plus a free trip for more football teams is pretty nice. The players are on break so it shouldn't affect their schooling as much as, say, a conference championship game the week of Finals. And football on TV is good for fans of football.
: Don't you think having so many bowl games ruins what's great about bowls?
No I think the prestige of going to a bowl game died in the 1990s. They tried to manufacture it back with the 6-win and then the over-.500 rules, which just punished middle-of-the-road Power 5 schools who scheduled anybody of consequence in the non-conference. If the NCAA wants to actually have a meaningful get-in policy, they should not count games against FCS schools for anything. 
: What do you have against ads? Don't you sell those?
Let's stop before here.
I went off on this last year. That again:
What specifically bothers me about bowl game naming is the people doing the selling don't provide any product or service. If Chobani buys the "right" to name an Ann Arbor bowl game, what does the bowl game provide? The chief marketing service—name recognition—is done by the media, and by extension the public, as we talk about the Chobani Bowl.

It's not the bowls (let alone the teams in the bowls) who get paid the most by title sponsorships, but the TV stations who are broadcasting the games. They in turn package those ads with their regular programs so that it's impossible to separate the title sponsorships themselves from the ad package they were sold with. Over 70% of the revenue from title sponsorships in 2014 went to ESPN, because ESPN sold the BCS bowl sponsorships on top of seven more games they own.

Language is public, or else it can't do the thing it does, which is help us communicate information to each other. If a sponsor (e.g. Outback)'s name has affixed itself to the general consciousness of that game, communication is served and there's no harm.

…

The sponsorship money, it's supposed, makes these games possible, but they don't really cover the payouts (that is on the organizers), and the schools, as detailed on this site before, tend to lose money on all the bowls below the $2 million payout line, what with being overcharged for flights and food and hotel rooms (which all kick back to the bowls). The sponsorship money itself mostly feeds the TV dudes. Other than the fun of playing in it for the players, the point of a small-time bowl game is to fill more TV slots with live football.