Wallpaper Season - The Jug
Ok, ladies and gents, I'm back at it for B1G season.  Hopefully, I'll be able to spend some more quality time working on these now that I have multiple days off in the coming week.  In the meantime, I've put together a modest wallpaper for this week's historic rivalry (yes, we know what those are, ND).
I have two versions of this wallpaper, so I hope you at least like ONE of them.  I was a little surprised when I looked at how horrendously one-sided this rivalry has been.  I read a hilarious article posted before last years game by a very realistic Minnesota beat writer who essentially said it's time for the rivalry to end - because it's not really a rivalry if only one side wins.  I know we're all in that place where we want TomVH to hold us while we get nervous about opponents that normally see three levels of the depth chart, but seriously, Nick Sheridan beat Minnesota - at Minnesota.  Nick "I am the black death of Michigan football" Sheridan.  Let that sink in.  Now remember that Hoke has yet to lose at home, and that Iowa (yes, the same Iowa team we destroyed last year) just smacked this Minnesota team around.  Somehow, I don't feel so nervous anymore.  Because, really, is there any way this team is WORSE than the team from <404: "file not found">?  Yeah, I don't think so.
So there it is.  THE_KNOWLEDGE has imparted his goodness and mercy upon us and let us know ahead of time that we're going to win, so let's just enjoy the game and these "lovely" wallpapers.
Desktop (16:9) 1920x1080
Desktop - Sheridan Edition (16:9) 1920x1080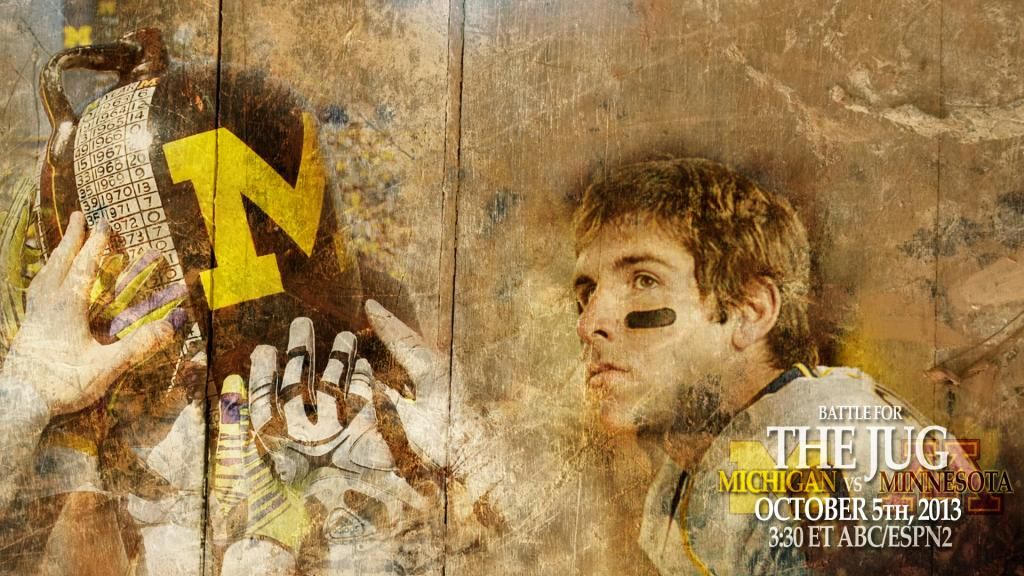 Mobile (iPhone 5) 640x1136
Enjoy and GO BLUE!
- JonValk