This Week's Obsession: Games that Gave You an Ulcer
Feel ya, BVS [Patrick Barron]
The Sponsor:
It's Nick Hopwood, our MGoFinancial Planner from Peak Wealth Management. Nick is also a Podcaster—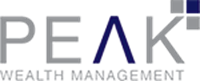 if you haven't listened to it before, his podcast Finding True Wealth. One of his episodes he shared how he put together his own financial plan for 2018. It's good to know if you choose a CFP where he puts his own money.
Legal disclosure in tiny font: Calling Nick our official financial planner is not intended as financial advice; Nick is an advertiser who financially supports MGoBlog. MGoBlog is not responsible for any advice or other communication provided to an investor by any financial advisor, and makes no representations or warranties as to the suitability of any particular financial advisor and/or investment for a specific investor.
-------------------------------
The Question: 
Games you remember watching in mortifying fear?
The Responses:
Ace: Before anyone protests, I suggested this because I have Cosmic Comeuppance For The Murderwolf Post, The Ulcer.
Seth: I wouldn't have suggested it because this game didn't for me. Even down 17-0 I figured Michigan would score the next 24 points.
Brian: I can no longer just assume those things. I also feel that ulcer games have to be wins? Is that crazy
Seth: There were a few minutes there when I wouldn't let Demorest's kid talk to me. That was it. The Michigan fans in that stadium were LOUD.
Ace: Yeah, I'll be honest, I was pretty calm for this one.
Brian: Like the JT Was Short game wasn't an ulcer it was a crippling state of listlessness for months.
Ace: And yeah, ulcer games should be wins. The Horror is a disaster, Akron is an ulcer. Speaking of which, that game.
Seth: The Akron game was on Rosh Hashanah, and the second my brother and I left the stadium everything went alright. Sorry about doing that to everyone but we fixed it.
Brian: Well then how about most Northwestern games
Ace: Man this is gonna be a Lloyd-y list.
The Mathlete: The Halloween Minnesota game
Brian: You're supposed to win, Pat Fitzgerald's head keeps getting bigger, you're not even sure you want credit for the W afterwards. Mathlete, that is a superior choice. The Minnesota game featured Mitch Leidner getting extraordinarily lucky about five times and came down to a goal line stand after Minnesota frittered away two downs from the one.
David: Minnesota 2004 is another one for me. I kept thinking "We can't lose to Minnesota." But then we did...the next year.
Seth: UConn was an ulcer.
Ace: Thank you Desmond Morgan for keeping the damage limited to that. I'm not sure some of these Hoke-era wins count because they didn't feel very inevitable, though. Like, at all.
Brian: I feel like there are two different categories here. One are games where you are dominating statistically but the scoreboard disagrees, and then there are games where the team is playing like inexplicable ass.
Seth: YES.
Brian: Or, in many cases, fairly explicable ass.
[After THE JUMP: Spleen]