For Anyone Who's Ever Known a Penn State Fan
I forgot I promised Brian to do a post about this before I went ahead and launched it in Guess the Score. Anyway, meet my favorite shirt we've ever made except maybe the Space Emperor ones. Zoom? Zoom: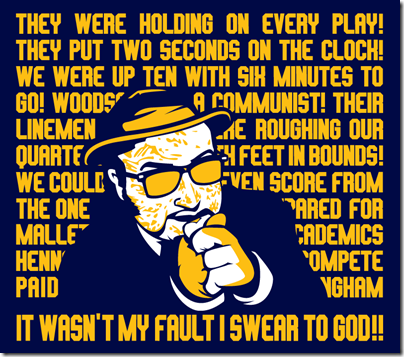 To relive the excuses hit the jump. To order the shirt hit the link. We're going to preorder a bunch of these for people who'd like them in time for the game.