Congratulations to Nuna7 - Team Nuon. They are your World Solar Challenge Champs for 2013.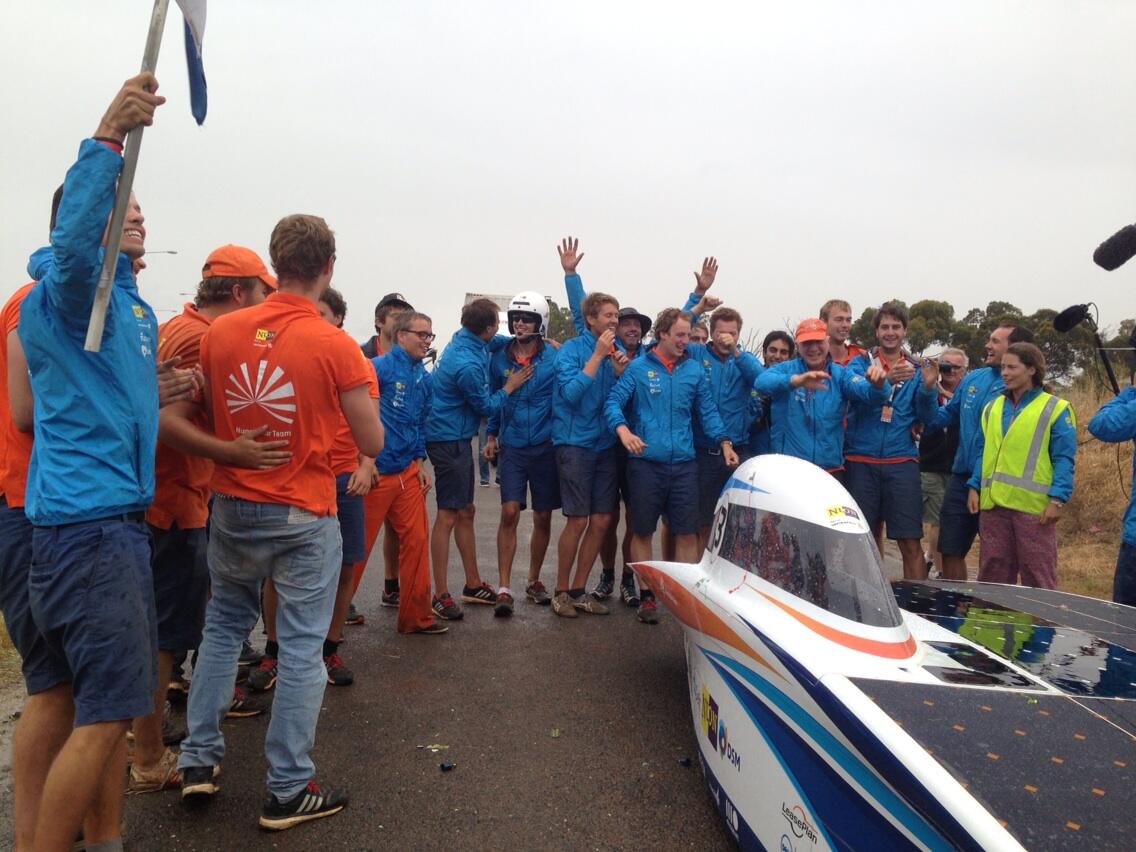 The top 4 remained static with Tokai Challenger (Tokai University), RED (Team Twente) and Luminos (Stanford) following Nuna7 over the Finish Line (End of Timing). Tokai gave RED and Luminos a little bit of false hope when they had to stop to charge their batteries, on course. As you can see from the picture above, it was a cloudy and rainiy day. Tokai miscalculated, obviously.
UM Solar spent the night repairing the damage caused by that cross wind gust.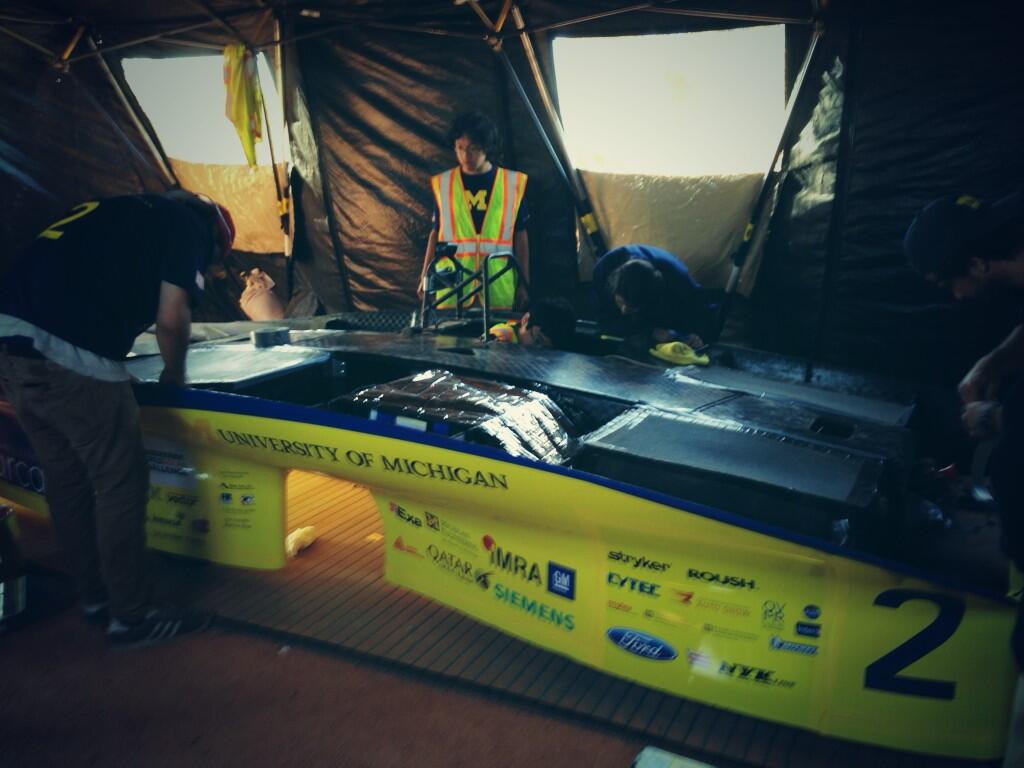 After overnight repairs, Generation got back on the road. Here, they check out the repairs by doing some figure 8s in the parking lot.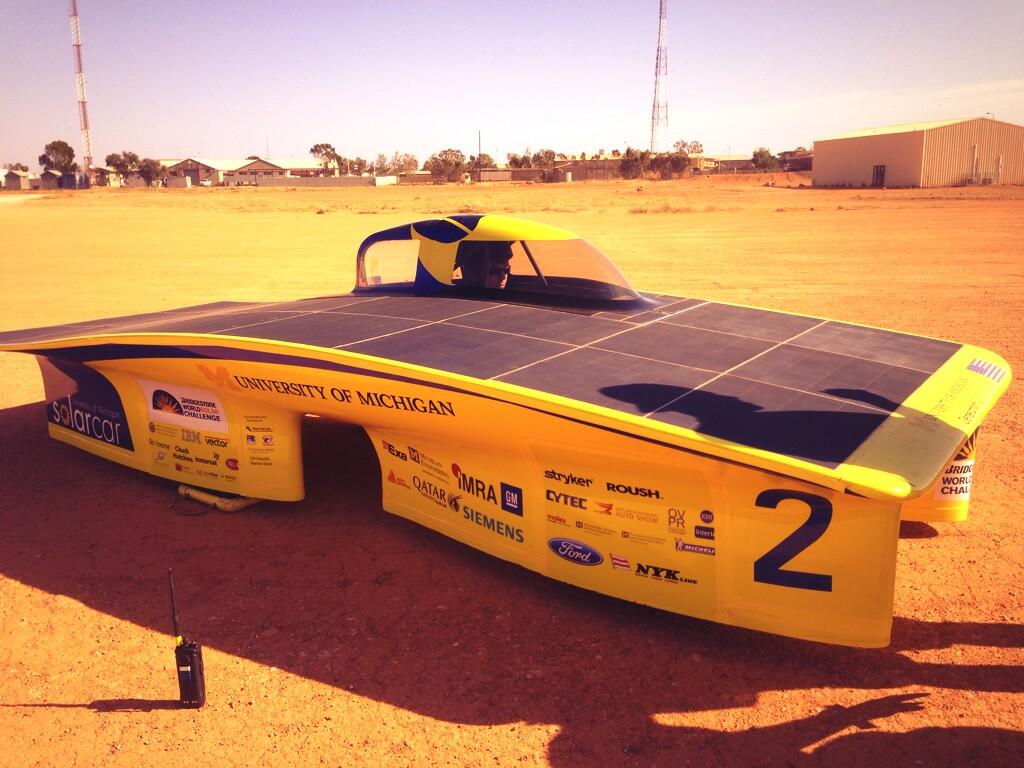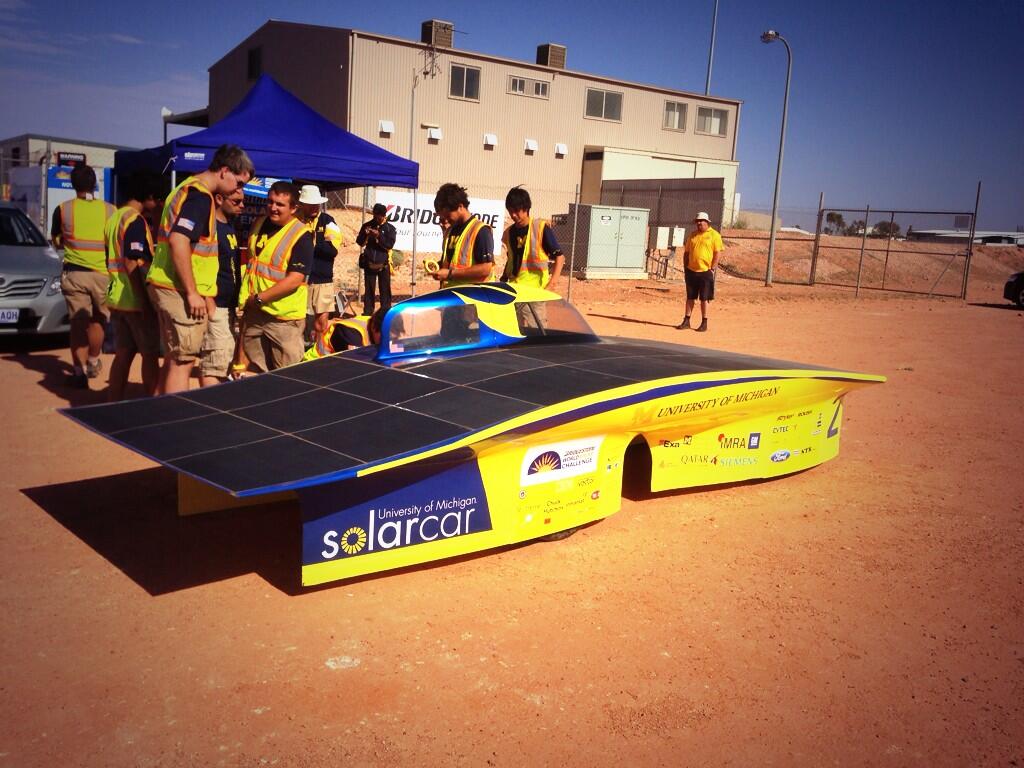 After some tentiative running, they felt comfortable enough to manage 70 kph. They remain in 9th with the possibility of catching 8th (they're about 50 minutes back).
They have about an hour and fifteen minute lead on 10th. All things considered; that's very impressive. They still have more than 500 km to get to the finish. They have plenty of oppotunity to make up ground.