U-M Spokesperson: Coke promotion was a "miscommunication" (update)
They just didn't execute. 
Michigan spokesperson tells @McMurphyESPN that Coke promo tweeted by @ByAZuniga was a miscommunication pic.twitter.com/SOUJdUXvCW

— darren rovell (@darrenrovell) September 23, 2014
UPDATES
All purchases made so far through this promotion, though, will be honored -- per Michigan RE: Coca Cola-gate.

— Nick Baumgardner (@nickbaumgardner) September 23, 2014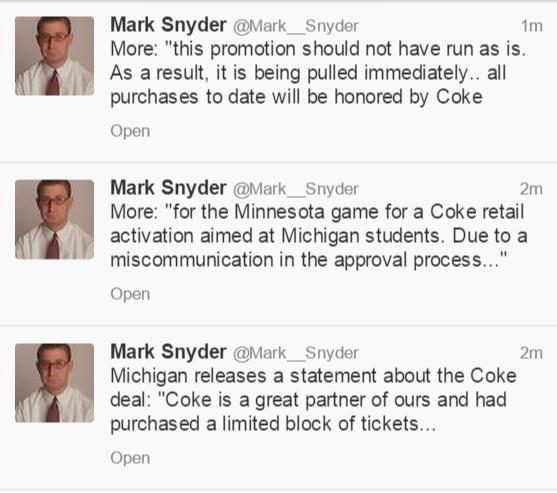 In other news, my followers on Twitter (several post here) have held me to this: if he's hired, I will buy the same cheap ass pleated khakis that Harbaugh buys from Walmart (yeah, yeah) and wear them for every single game he coaches at Michigan, if he is hired. Even if it's 80-plus degrees.