Twas the Night Before Eastern
Twas the night before Eastern
And all through my house
Not a creature was stirring
The twins were knocked out
The Dukies had long since put the Red Bears to bed
>
#2 for another week shrugged my shoulders and said...
If Michigan can break 50 they have nothing to fear
They may be Boilerslayers, but Purdue sucks this year.
Daylen Harrison is their best player 49% for 10 points a game
Leads the Eagles grabbing 7 rebounds with his lanky 6-6 frame.
Glenn Bryant runs the post, his shooting couldn't be colder
10 points on 40% from the field, 7% from Boulder.
Derek Thompson leads them in scoring at 12 points a contest
38% averaging 7 tries, their only deep shooter and best.
Jalen Ross runs the point dealing 3 dimes and 2 refunds
shoots 23% from the floor and 17% on the long ones.
Got pounded by 18 on the boards, but beat Purdue by 3.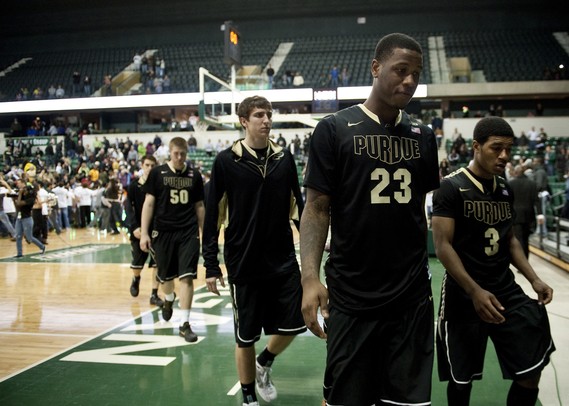 Boilers gave 'em 18 Christmas presents, Mike Hart tweeted "Yipee!"
Nearly doubled up by the "Cuse, Eagles really can't score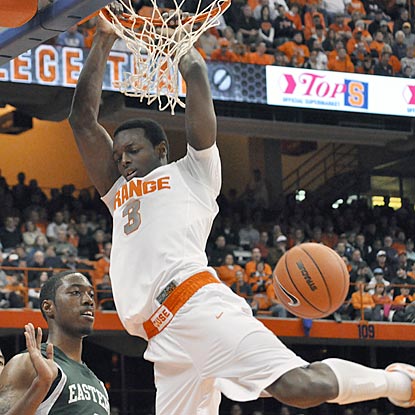 Forced 18 orange turnovers, but gave back 24.
When Michigan they play they have not a chance
All of the rebounds to McGary, then he will do a Beiber dance
The Eagles play good defense and make you turn the ball over
But Trey Burke is slicker than Gene Keady's combover.
In the end Tim and St. Nick will make them look terrible
Any defense they play, Trey will never lose his dribble.
And the announcer will call as we walk out of sight
85-44 Michigan, and to all a good night!