Trophy case built in locker room for Paul & Jug
Harbaugh had this built in the offseason.
It's in the Schembechler Hall locker room.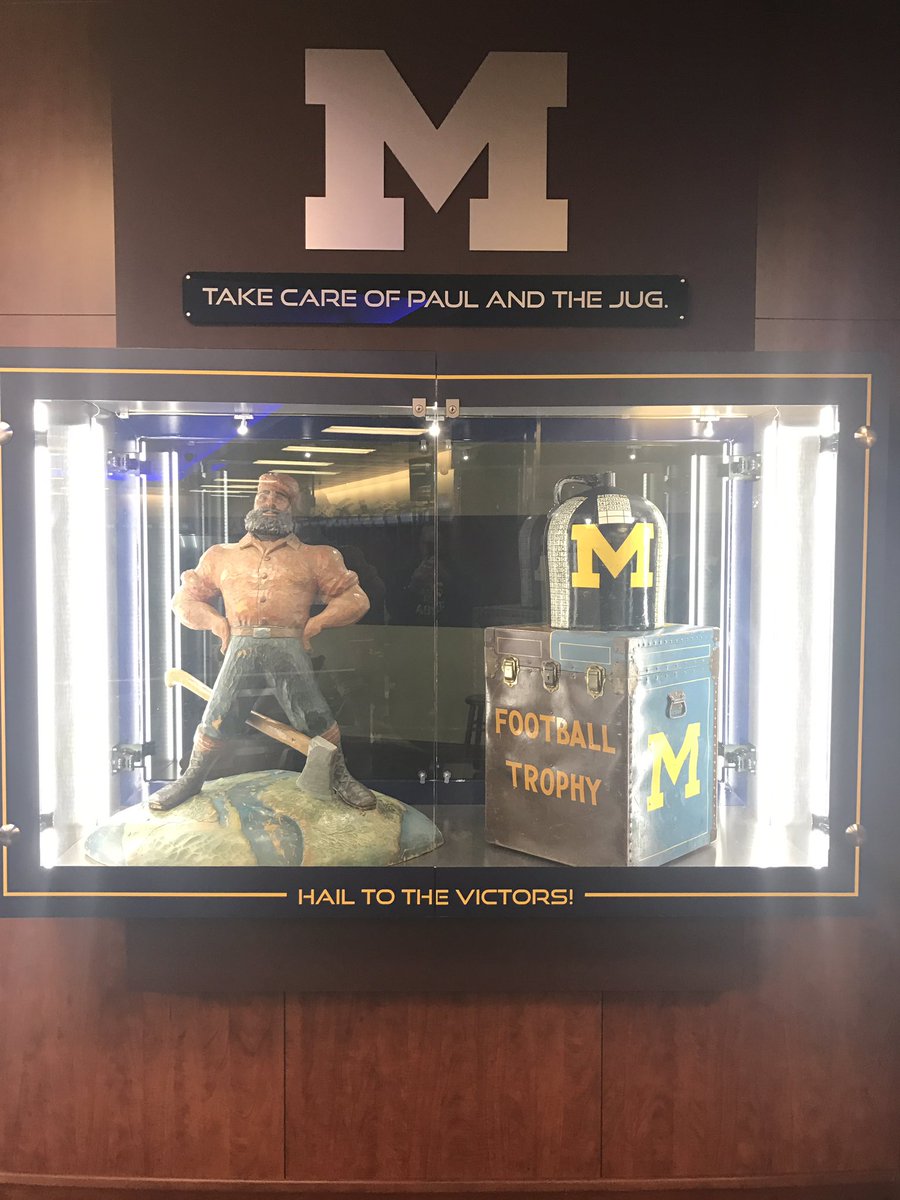 Far cry from how we used to treat it.
The following year in 1954, the trophy was left on the field for half an hour after Michigan defeated the Spartans 33–7. "We'll find a place for the trophy," Crisler told The Michigan Daily after game. The Paul Bunyan Trophy was stored in the Michigan Stadium locker room in one of the equipment closets.

 

Despite winning in 1954 and 1955, Michigan did not engrave their scores onto the neglected trophy. When the Spartans won in 1956, they engraved the Wolverine victories onto the trophy.

 

The 1958 game was a 12–12 tie. The favored Spartans were so embarrassed that they didn't win, they originally refused to keep the trophy while Michigan refused to take the trophy. Michigan State eventually relented and kept the trophy.