Trey Burke Wins Naismith Award and NABC D1 POY Award
POY award #5 and it's a big one—Naismith Award for Trey Burke! Congrats!
Congratulations Trey Burke! @trey_burke3 is your 2013 Naismith Trophy winner presented by @att!! twitter.com/NaismithAwards…

— Naismith Awards (@NaismithAwards) April 7, 2013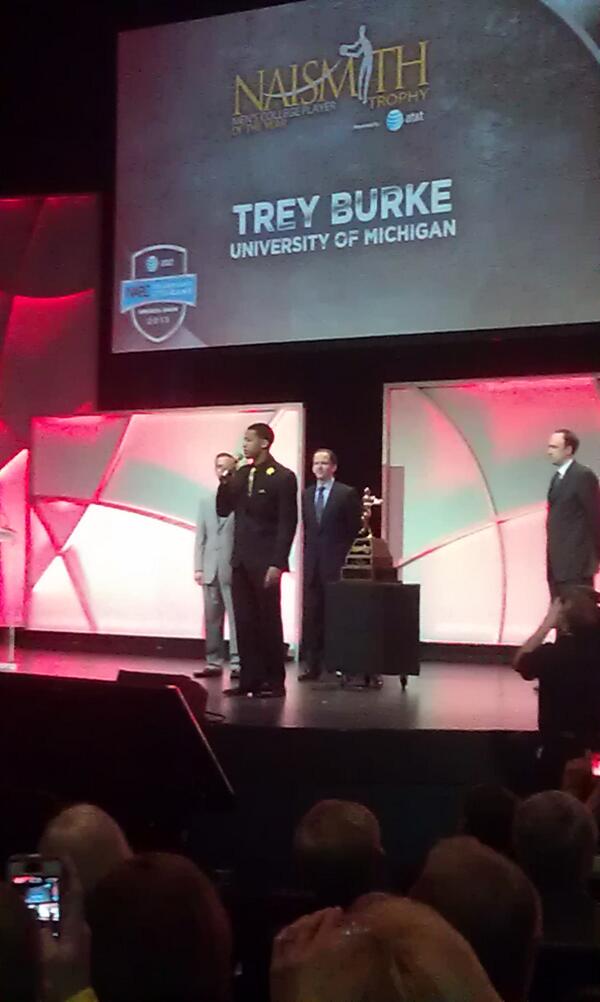 EDIT: Make that six: Burke has also won the National Association of Basketball Coaches Division 1 Player of the Year award.
Michigan's press release on these awards points that Burke is the first Wolverine in program history to win either honor.
I believe the only major POY award yet to be awarded is the Adolph Rupp Trophy.
To recap, Burke has won the Oscar Robertson, Wooden, and Naismith awards, plus the AP, NABC, and SI player of the year awards.