Rutgers expects to go 10-2
So I came across the wikipedia page for Rutgers' 2016 team, and apparently someone edited it to say that they win every reg season game (including Michigan) except Iowa and Ohio State, and they finish at No. 16 in the polls. Rutgers fans be confident, yo.
I screencap'd it here so y'all could see: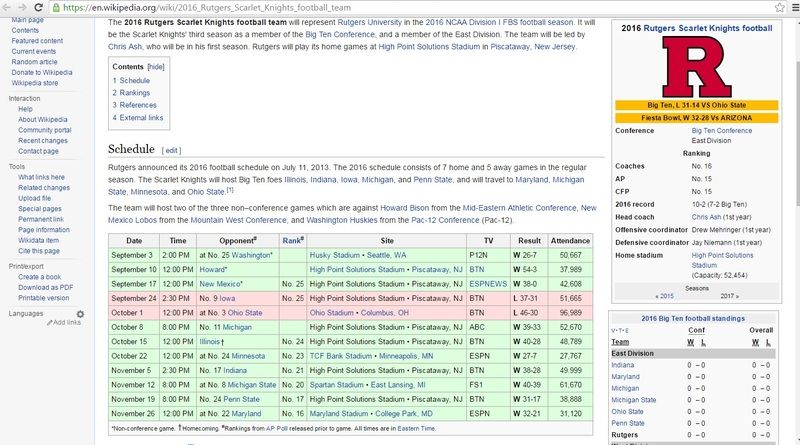 And here's the wikipedia page for as long as the edit stays as is:
https://en.wikipedia.org/wiki/2016_Rutgers_Scarlet_Knights_football_team
Frankly, I think this is hilarious. Maybe it's not worth the board's time and I'm about to get negbanged to Bolivia, but it gave me a chuckle and I wanted to share it before someone took the edit down. Hey, maybe Brian can use it as some humor/snark material for UV.