RIP Howard King, Voice of Michigan Stadium from 1972-2005
Sad news per Carl Grapentine's Facebook. Howard King passed away this morning in Traverse City at age 83. He was the Michigan Stadium PA announcer from 1972 to 2005.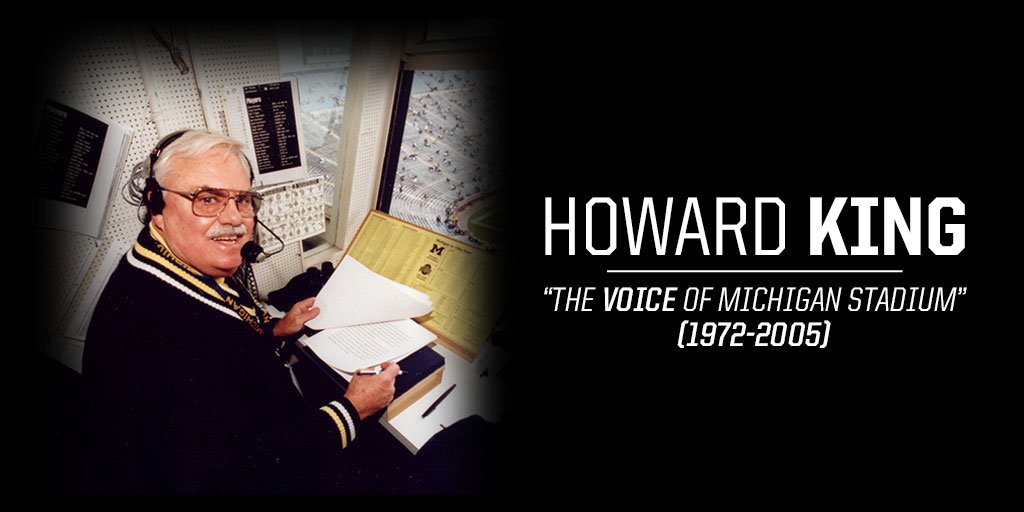 Edit: Since there seems to be some confusion, Mr. King was never the Michigan Marching Band announcer. That has been Carl Grapentine since 1970, and Carl also took on the PA duties in 2006 after Howard King retired.