Report: M to wear alternate jerseys for The Game
Per a retweet from Ace we should all remember the glass house that is Dave Brandon's Block M Branded Michigan Athletics brought to you by Lowes.
@Leo_Blavin, U-M Student TV Reporter tweets "U-M will be wearing alternate jerses against OSU according to players I have spoken with"
How could this go poorly? Remember that awesome time that some bumblebees in all white played Baylor?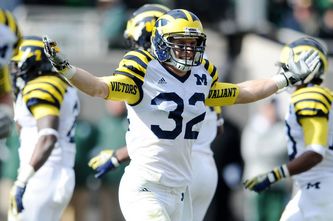 Because why should the best rivalry in sports look anything like it has for years and years when you can try to make a few bucks?