OT: The Wire Smacketology
Just when I think Grantland couldn't possibly be any dumber, they go and do something like this…and totally redeem themselves.
Bubbles over Clay Davis?? Sheeeeeit. Omar's a lock, but those other one seeds look vulnerable! Wouldn't put it past The Greek to sneak back in this thing, though... he's crafty like that. The Wire!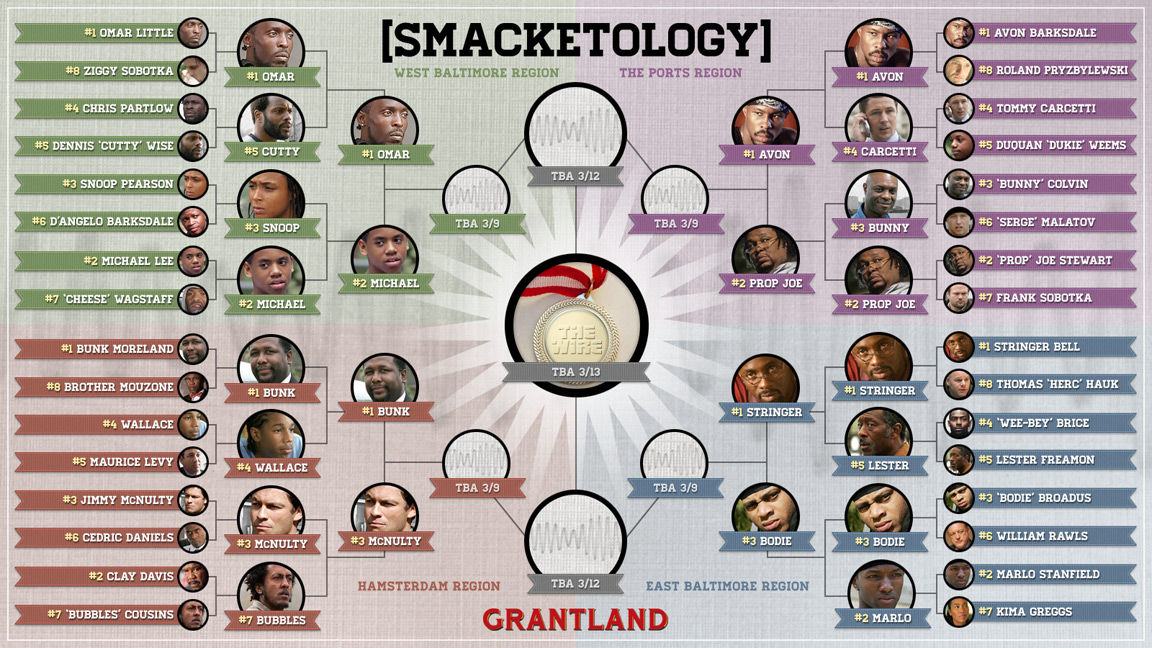 What the voting was based on:
After review, I'd say that you should vote based on the following criteria:
Gulliness: 50%
Spine-tingling/goosebump-inducing scenes: 20%
Depth of character/uplift factor: 20%
How badly you wanted them to win The Game: 10%
Full size: http://a.espncdn.com/photo/2012/0308/grant_bracket_day4_1152.jpg