OT - UCONN Helmetz (Uniformz)
For all of you Mgoblog uniformz afficionados out there.  This is the helmet UConn will be wearing when they play us. It features the new Husky logo on the front. Thoughts?  I kinda like the front. The back, not so much. The actual uni is pretty straight forward. The The Uconn Blog does not like.  Hopefully our AD does not see this as a direct challenge to his WOW-factoring that requires a quick call to Adidas...
EDSBS.com says:
YOU CRAZY DIAMONDS. Shine on, UConn. You have taken bizarre uniforms to the next level and we firmly believe this is just the beginning. Can you incorporate actual taxidermy into these somehow? There's only one way to find out!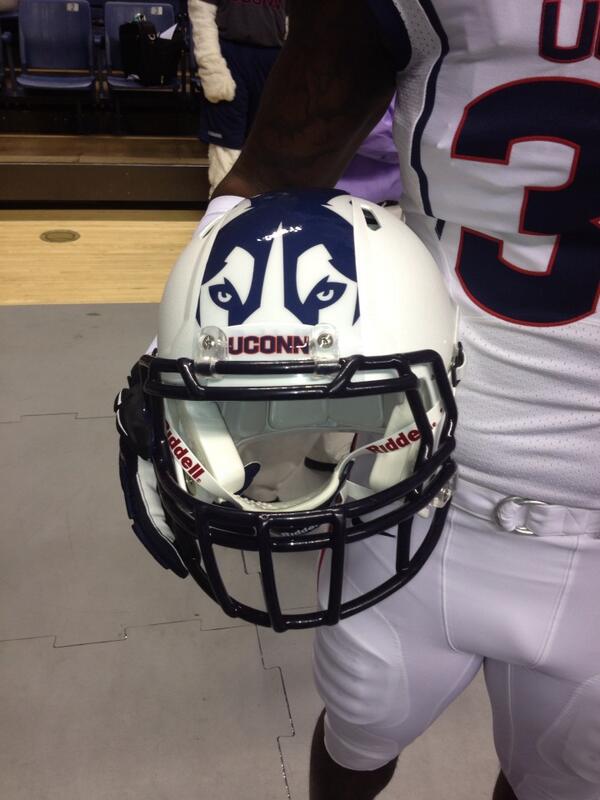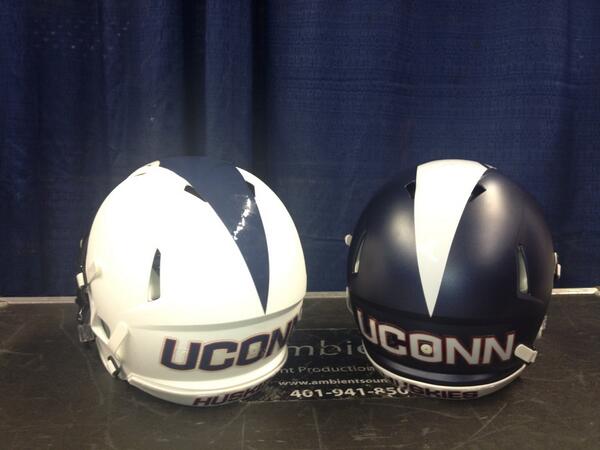 And the twitters put the cherry on top: