Oklahoma State Football just won the national championship. Michigan next?
From 1945.
The AFCA (Coaches Poll trophy organization) recently started awarding retroactive titles from 1922-1949 (they began in 1950).
Oklahoma State--a team literally no one selected in 1945--was awarded a claim to the title by the AFCA. 
Army was loaded that season as expected given the war had just ended. Nearly every single selector picked Army as national champions save one who picked Alabama (a title they do not claim).
Now, it's normal for schools to have national titles that they do not officially claim. Michigan could claim 17 National Championships if we claimed our 6 that currently sit unclaimed.
But Oklahoma State claimed it immediately to give themselves their first national title. Not only did they claim it, the AFCA sent them a crystal football trophy...........
The crystal football trophy did not exist until 1986.........
..........
Champions.

Learn more about @CowboyFB's 1945 national championship team: https://t.co/AuKYhli66O#okstate pic.twitter.com/Ad0UpL1mo7

— Oklahoma State (@OSUAthletics) October 13, 2016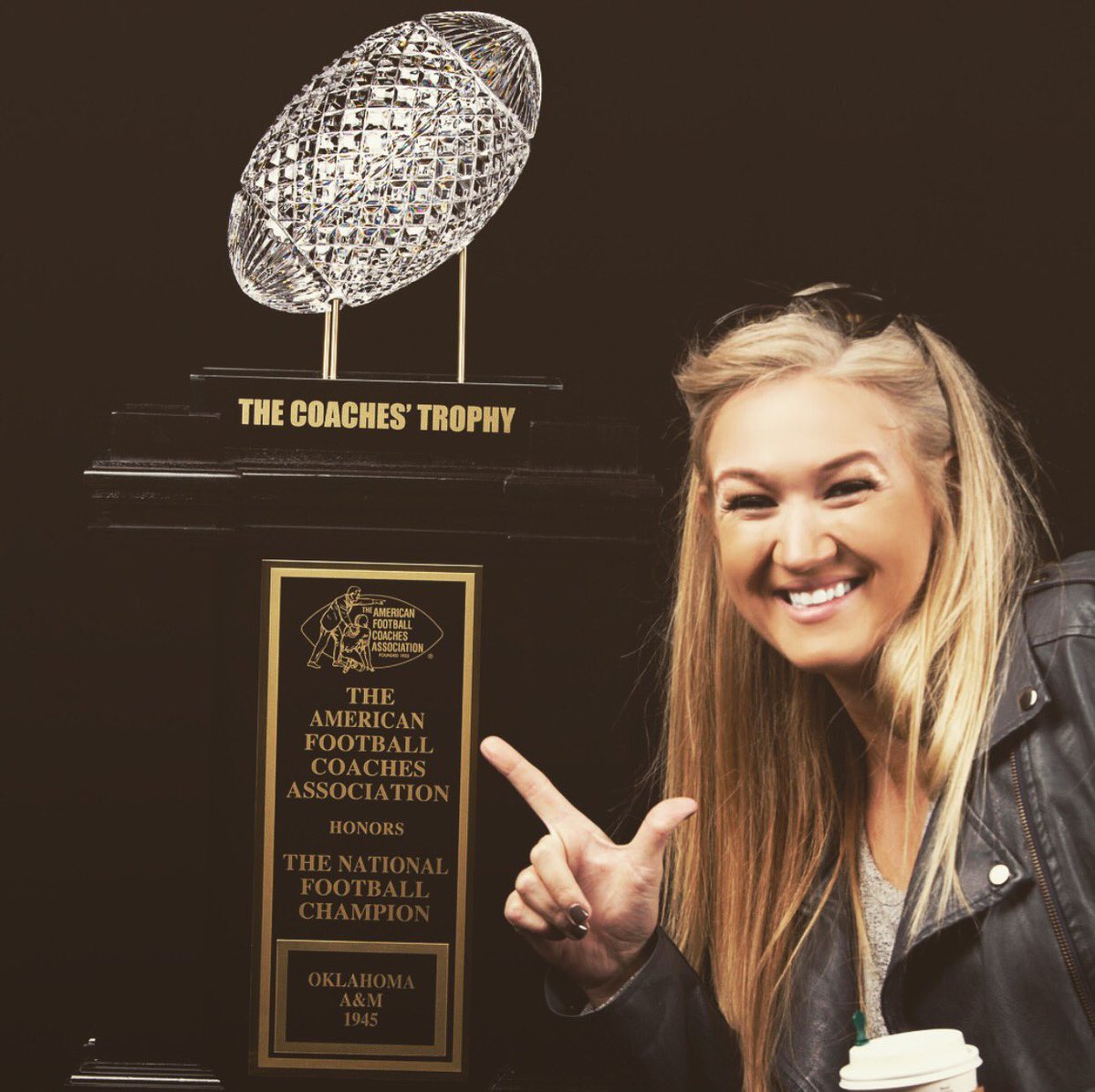 From the LA Times-
"After gathering all the pertinent information and doing our due diligence, it is the pleasure of our Blue Ribbon Commission of coaches to officially recognize Oklahoma State's 1945 championship season with the AFCA Coaches' Trophy," said Todd Berry, the association's executive director.
Though coaches in 1945 weren't yet voting for the best teams, there were other polls and ranking systems. The Associated Press Poll that year had Army at No. 1 and Oklahoma State — which was then called Oklahoma A&M — at No. 5.
Though the school has dozens of national championships in other sports — it won the 1945 NCAA basketball tournament — this is the first title in football.
The AFCA panel, which is taking a look back at the 1922 to 1949 seasons, expects to name additional retroactive champions.
Michigan could possibly receive a National Championship. That is why I did not make this an OT thread.
Michigan has unclaimed national championships in 1910, 1925, 1926, 1964, 1973 & 1985.
1925 was considered Fielding Yost's best team in history, despite having a loss.
It featured the Benny to Bennie comination and they outscored opponents 227-3 with the lone loss coming to Northwestern.
It was a 3-2 loss where Northwestern intentionally took a safety as the team that took a safety back then was allowed to retain possession of the ball. 
Given that and the fact that the West (today known as the Midwest) had the better football than the schools in the South did, I would be more surprised if we were not selected for 1925 by the AFCA.
Alabama claims 1925 where they went undefeated and won the Rose Bowl, but Michigan's schedule featured real programs. Illinois, Northwestern, Minnesota, Chicago. Southern football back then was pretty much scuffling hillbillies.