Official Welcome to the Big Ten Nebraska thread
To avoid 90 different threads popping up with the equivalent of Bleacher Report verification, here is one thread to rule them all.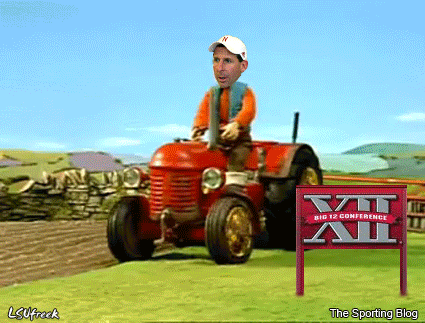 Per ESPN, Nebraska officials are looking at Friday as merely a formality and that the deal is done. 
An athletic director in the Big 12 told ESPN's Joe Schad that Nebraska has had discussion with the Big Ten and that there was a "good chance" Nebraska would join the Big Ten as early as Friday.
ESPN's Mortensen further reports that Nebraska AD Tom Osborne has specifically "informed staff that school will make move to Big Ten." (Twitter) The Dallas News does a report of a report confirmation. All Hell Breaks Loose.
Now, as Pat Forde notes, the ND waiting game begins as schools are expected to jump and looking to not be left in the cold/with the check/metaphors are fun. This is further increased by the fact that, per the aforementioned Dallas News article, "Big 12 sources have confirmed that Texas and Texas A&M boards will be meeting Thursday." That's, like, TOMORROW!
This post will be updated as information comes through.