Michigan UTL coin brought inside of ND lockerroom
My step-father had the oppourtunity to go to the AFA-ND game yesterday and get a stadium tour from a gameday stadium concourse usher my uncle knows.  I gave him my UTL commemorative coin to take into the notre dame lockerroom. The coin didn't come out in the pictures too well because of the shine of it and the camera flash, but I thought I'd show it to you guys.
Holding the coin in his hand.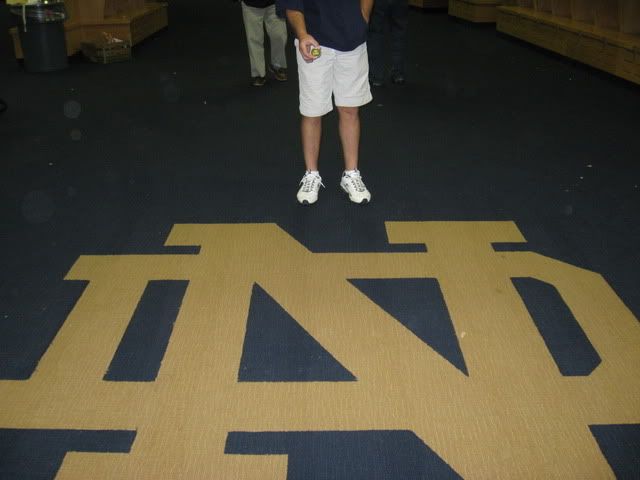 The Michigan coin is the shiny circle inside manti teo's locker. May he have Denard nightmares for weeks.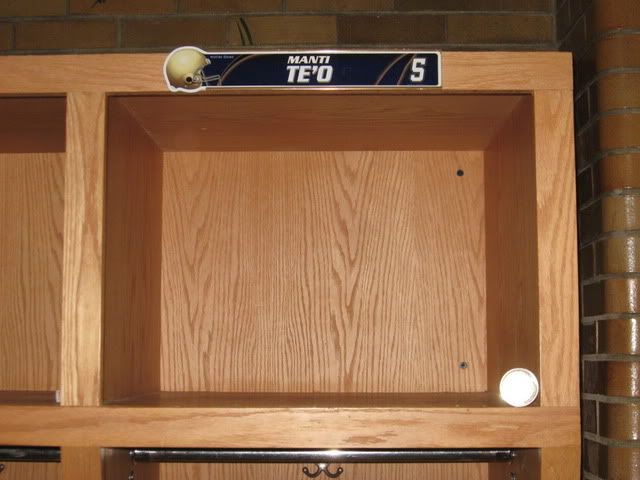 Also on the way onto the field, he took the Michigan coin and hit it on the ND "play like a champion" sign.