Michigan unveils Blue tennis courts
I was over by the VTC last Friday for W Soccer and the courts were covered up still.
The tattered green has been replaced with an all-Blue surface that will be easy on the eyes for when the sun is shining.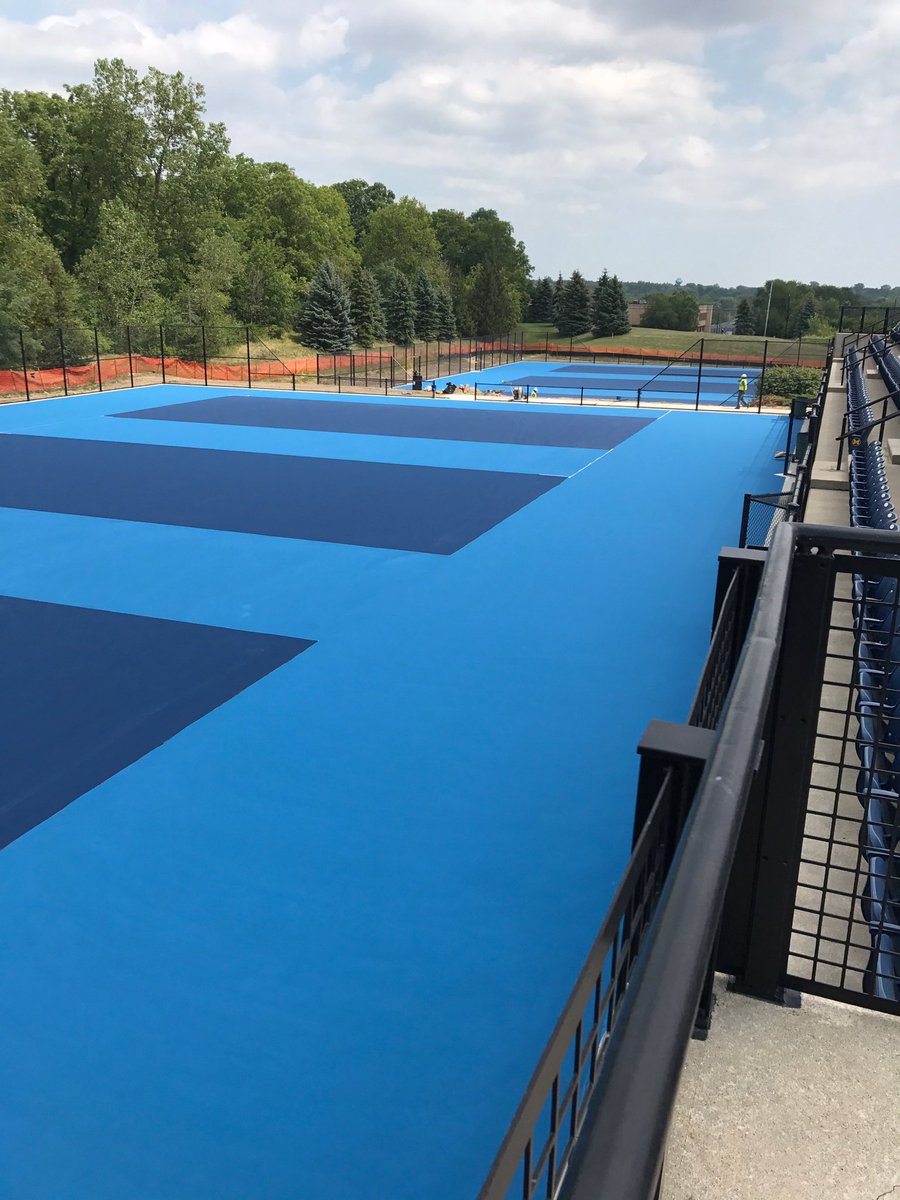 Here are the old courts from their last match ever in the NCAA Regional.