Michigan Depth Chart for Central Michigan released
From the Official Umich Twitter:
Michigan Depth Chart vs. Central Michigan: pic.twitter.com/YV5ZBx03Yd

— Michigan Football (@umichfootball) August 26, 2013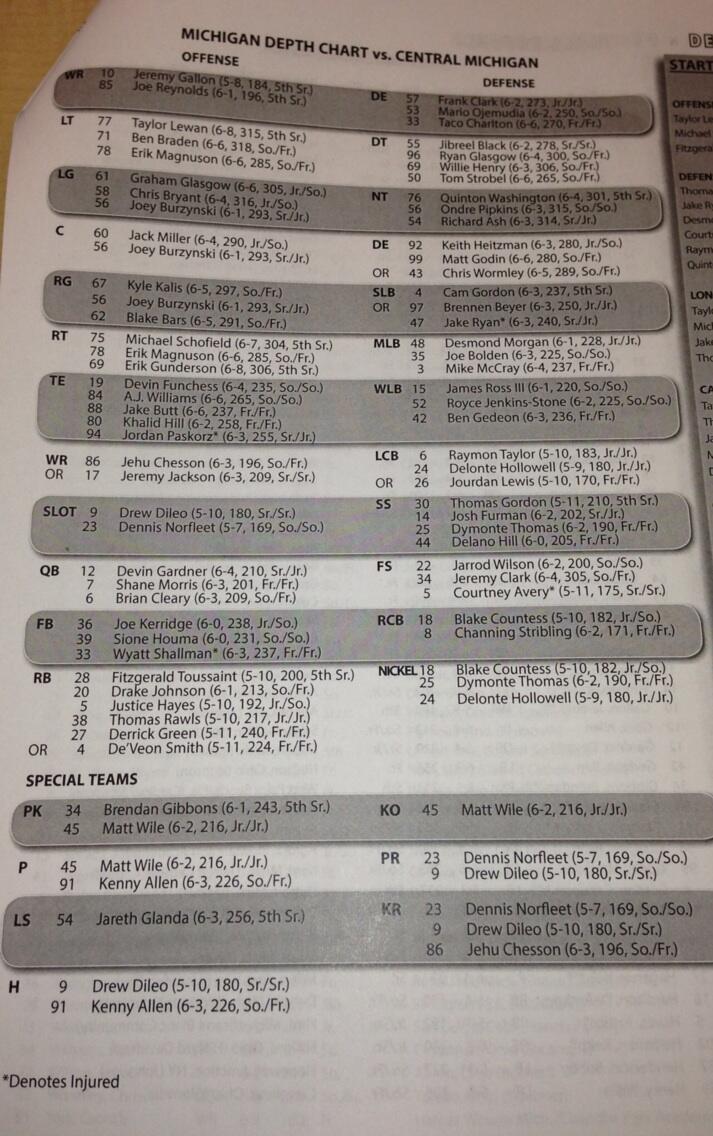 A few takeaways from this are:
Miller will likely start at center
Drake Johnson is the #2 back, while Green is #5 and Smith is #6.  However, it does have a big "OR" next to it, which makes me think that it doesn't mean much.
Jarrod Wilson is the starting FS
Oh, apparently Jeremy Clark weighs 305 pounds. 
Shallman is listed as a FB
Avery is injured
Gardner is not listed as our number one WR, but rather as a QB.  Sorry Space Coyote.