MGo love not enough - McCaffrey wins Paul Hornung Award
Christian McCaffrey is the 2015 Paul Hornung Award winner.
They don't show the voter results, but Jabrill Peppers had a substantial lead near the midnight voting deadline (Christian McCaffrey was a distant, distant third).  The fan vote accounted for 1/17th of the final voting, so it didn't mean much other than providing us a chance to show our MGo love.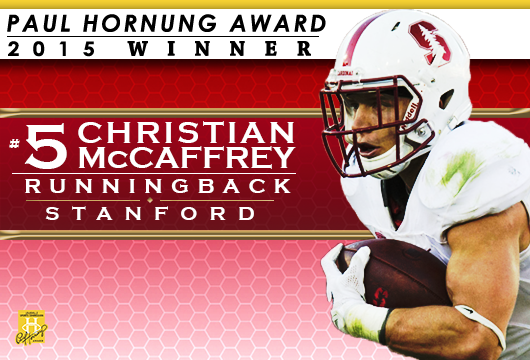 Look for Peppers to be in the mix next year.